Nixie Machine's Clock is available in limited edition of 12 pieces. Designed by Frank Buchwald for MB&F M.A.D Gallery, this object is a beautiful sculptural clock with 6 iconic, glowing Nixie tubes from 1960. combined with steel and brushed brass, there are 6 digits of time displayed through this original, preserved Z568M Nixie tubes manufactured by RFT in East Germany during 1960s.
As you can tell, these 6 tubes represent 3 pairs for hours, minutes, and seconds. You can also change it to display day, month, and year. This clock features engineering style, a great addition to Machine Lights series, you would love the stunning retro-futuristic design, those 4 legs and symmetric body, it looks like something out of a sci-fi movie. Interested? It's available for CHF 24,800.00, but you can also get the affordable version here: DIY Nixie Tube Clock
Designer : Frank Buchwald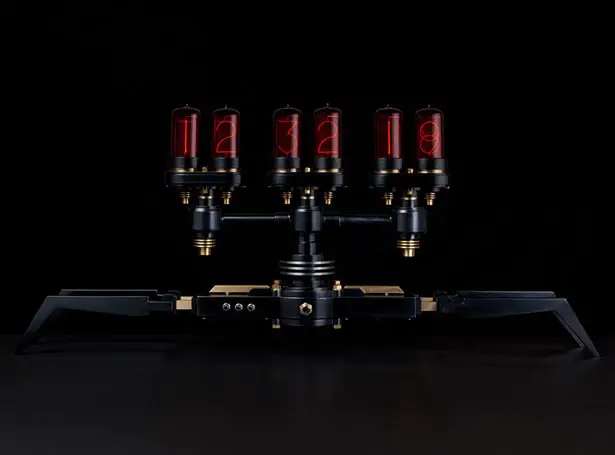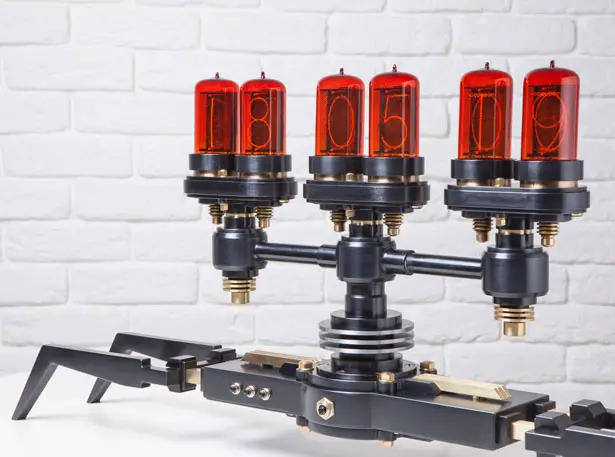 The tubes used in this machine have 90mm in height, they are among the largest and rarest ever made. Buchwald says that his creation is like "altar of time", thanks to radiant discharge of Nixie combined with boldly engineered structure.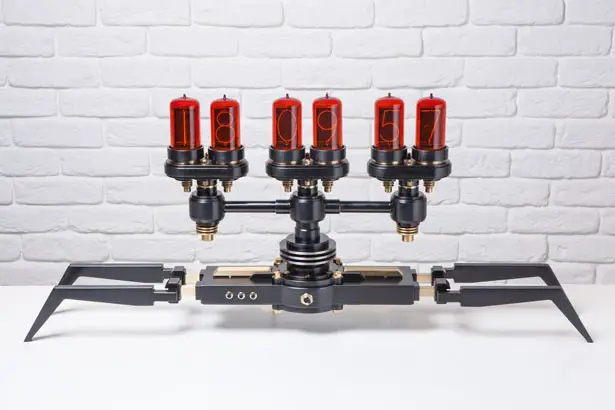 *Some of our stories include affiliate links. If you buy something through one of these links, we may earn an affiliate commission.