As someone who loves milk in the coffee, Nespresso Aeroccino and Milk Frother would be a perfect tool to own. As for me, I can't never say no to cappuccino or latte, it's something that I would love to drink every minute of every day. This tool froth milk in only seconds with maximum capacity of 130ml (milk froth preparation) or 240ml (hot milk preparation). However, don't expect this tool to heat your milk like you can expect from a steam wand of an espresso machine, it only warms up while its magnetically driven spinner mix the milk. There's a small green led light indicator that would let you know when aeroccino is ready. You might think why would you need a machine to froth your milk when you can simply use manual and cheaper frother, well, as design conscious people, Nespresso is so gorgeous, seductively simple and I just can't resist not to write about it.
From : Nespresso [Buy It Here]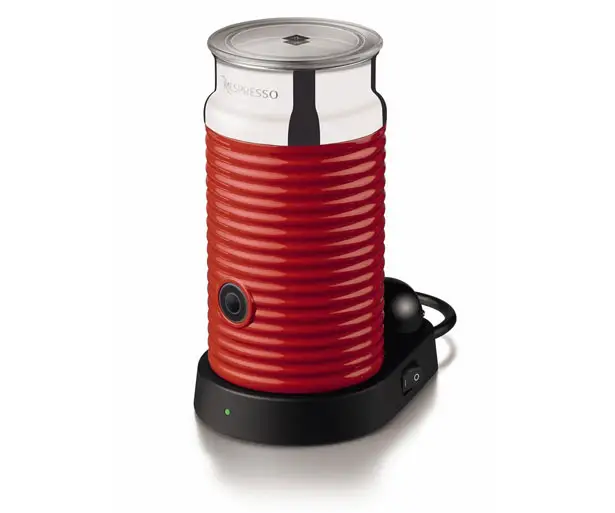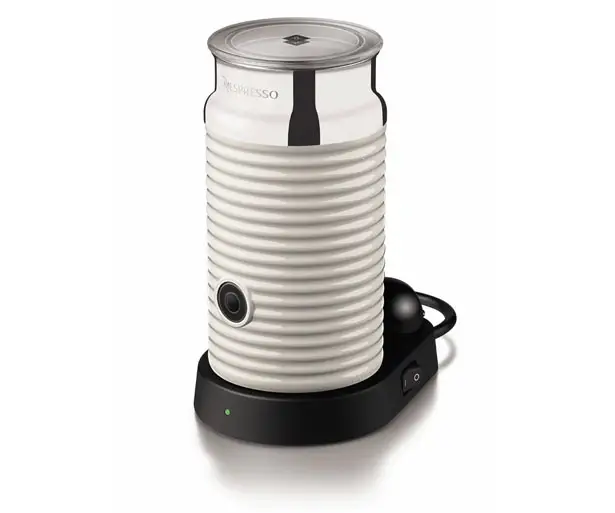 You can choose to froth by using its whisk-type spinner or smoother spinner to just stir the milk. Creating the milk foam is also really simple, it's a great touch to your cappuccino, the combination of whisking and heat creates perfect milk froth, firm and won't break down in minutes. Nespresso Aeroccino and Milk Frother provides you enough froth for 1 to 2 servings quietly, so if you are sensitive to noise, you'll have no issue with this appliance. [Buy It Here]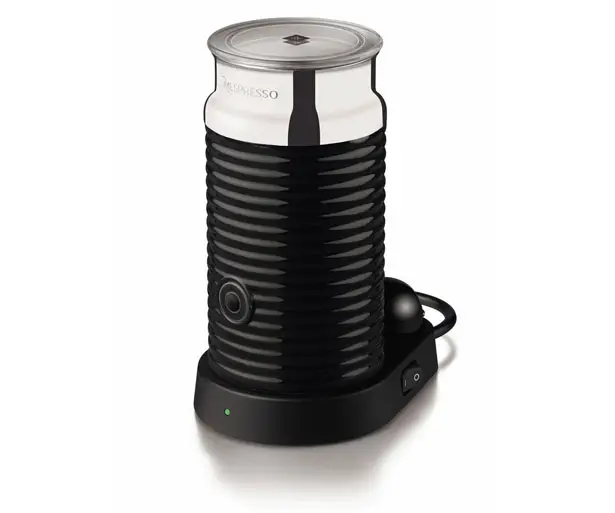 *Some of our stories include affiliate links. If you buy something through one of these links, we may earn an affiliate commission.