NO K.O. milk frother reminds us of Russian Matryoshka doll. Pretty cool, it doesn't fall over or roll away, simply let it standing on your tabletop, no more messy rings on the table. Smart product design isn't it? It leaves nothing but tidy impression, it requires little space as well.
NO K.O milk frother bounces back to an upright position by itself, thank you to its low balance point of the half-round steel bottom. Aside from this unique feature, the special attention has been given when it comes to organic contours and smooth design to allow its user to easily clean it. So, aside from being handy device when you make your morning coffee, it also offers entertainment value and nice home decor.
Designer : EmamiDesign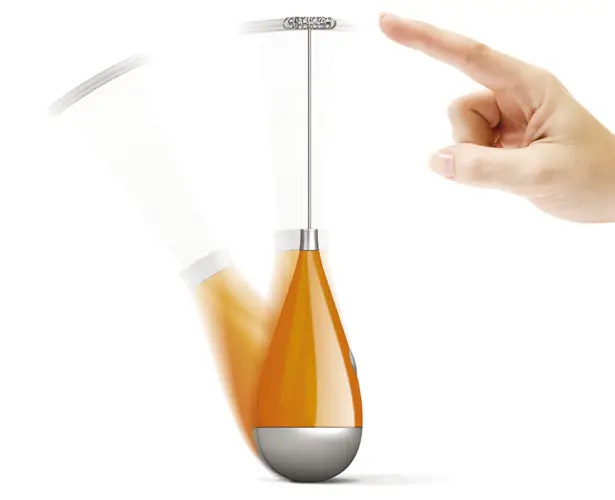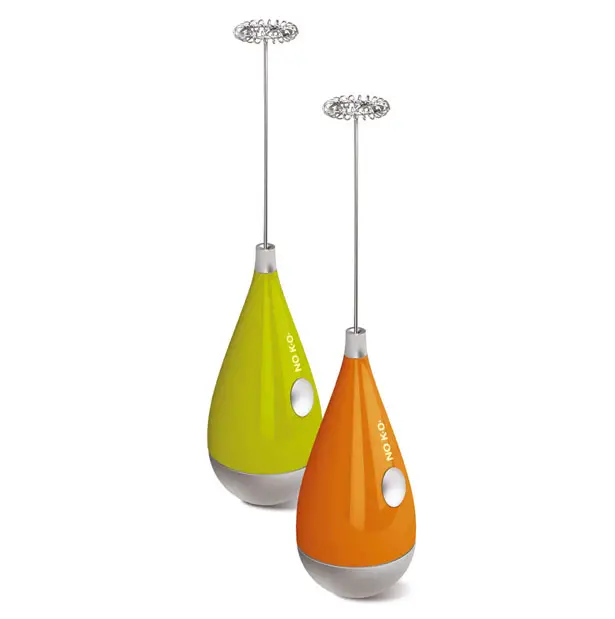 *Some of our stories include affiliate links. If you buy something through one of these links, we may earn an affiliate commission.