Primary focus of ambulance service is to reach people in emergency situations fast and administering life-saving first aid on the spot. The next step would be to get the patient inside this medically equipped vehicle to hospital or medical facility as quickly as possible. This mobile hospital concept aims to cut this process in half by bringing cutting-edge hospital facilities directly to the patient. Time is critical when it comes to saving the life of a patient, this mobile hospital has been designed for disaster-struck areas or war-torn regions.
Inside this "ambulance", there's a complete diagnostics center with operation theater on wheels. It is highly possible to setup a hospital inside this vehicle, it is a semi-truck where state-of-the-art medical equipment fits within its rear compartment.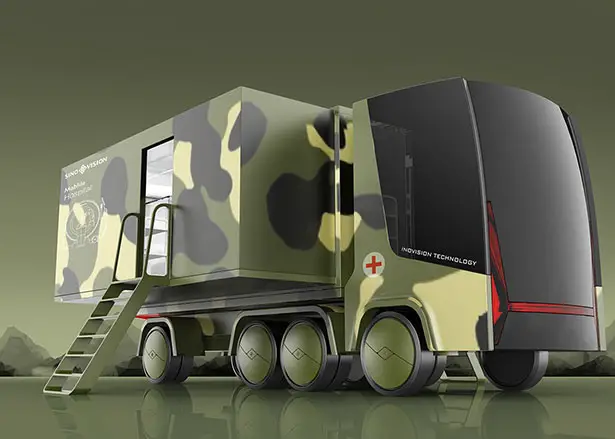 Designed by Dors Liu, the rear compartment of this Mobile Hospital concept expands sideways to tripe its size. As the cabin becomes even more spacious, this hospital can operate efficiently to treat multiple patients. The interior is divided into different areas to help boost efficiency, a computer setup at one corner for communication or reports reading, a lab at another corner, a pharmaceuticals zone in corner number three, and a treatment-bench at the last corner. The center space is the operating room, it's spacious enough for an MRI machine and a robotic arm for precise operations.
The doors, which are located on either side of the compartment allow for multiple patients to be treated at the same time, except when there's a critical case where hospital has to be sealed off for high priority treatments and procedures. When a crisis center is no longer needed, this mobile hospital folds back up to its compact size and goes to another location where it's needed.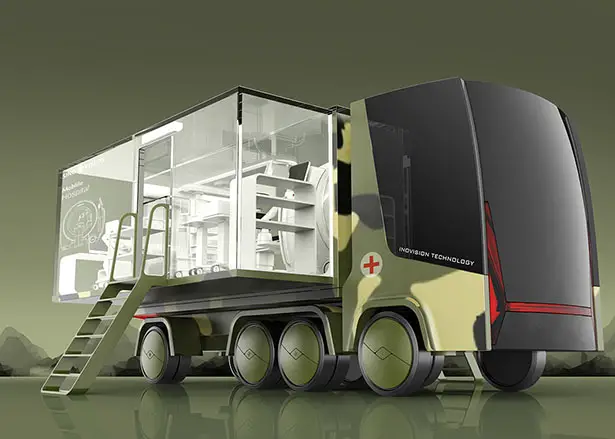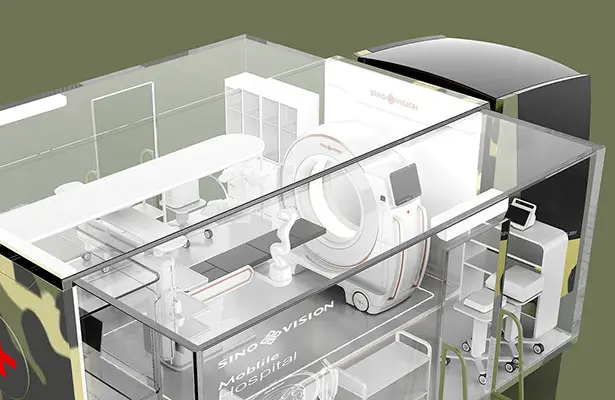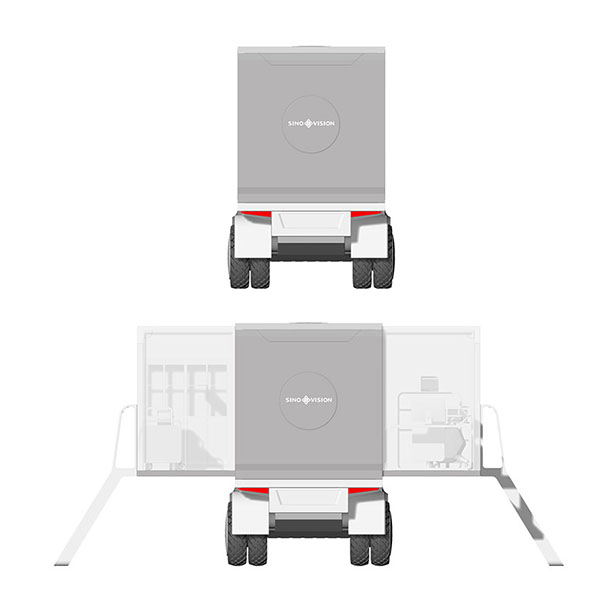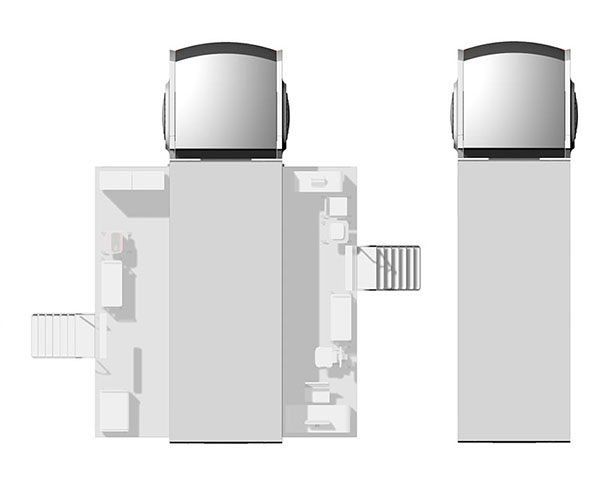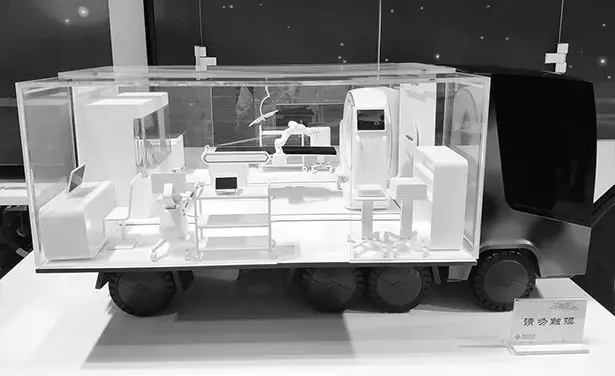 *Some of our stories include affiliate links. If you buy something through one of these links, we may earn an affiliate commission.