Visually impaired swimmers need tappers to let them know that they are approaching the end of the pool. The task of these tappers are very crucial, with all those muscles propelling swimmers' bodies at high speeds toward a wall, they have to know exactly when to turn.
Swimsight is a wearable device that enables visually impaired to train independently, they don't need assistance from a tapper to safely use a public swimming pool. It's a concept head-mounted computer vision system that calculates user's position in the lane and proximity to the wall. Corrections are sent to the user through an intuitive haptic navigation system. Swimsight provides user with a greater level of reliability, no human error, it gives blind swimmers better independence and convenience.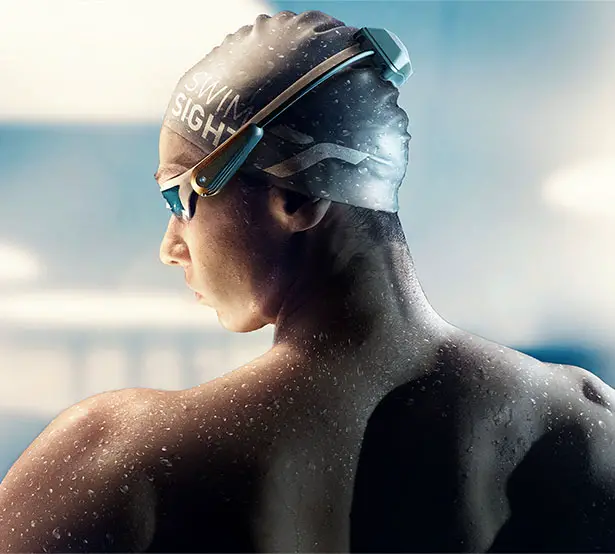 Swimsight uses computer vision cameras to track lane lines, there are five cameras located strategically to make sure that measurements are taken at regular intervals. The algorithm would calculate use's position in real time. The key feature lies in the addition of an inertial measurement unit, it allows this device to compensate for head movement. There are two haptic motors that will guide swimmer in a straight line, a third alerts when they have to turn.
Designed by Hugh Johnston, this is like autonomous vehicles that track lane lines and calculate user's position. Instead of hiring a tapper to train safely, Swimsight eliminates the need of a poolside assistant entirely, it cuts costs while providing greater independence to the user. Furthermore, this wearable device also keeps the blind swimmer in a straight line rather than forcing them to rely on lane rope. Sighted swimmers would also benefit from Swimsight, it helps swimmers learn backstroke or to tumble turn.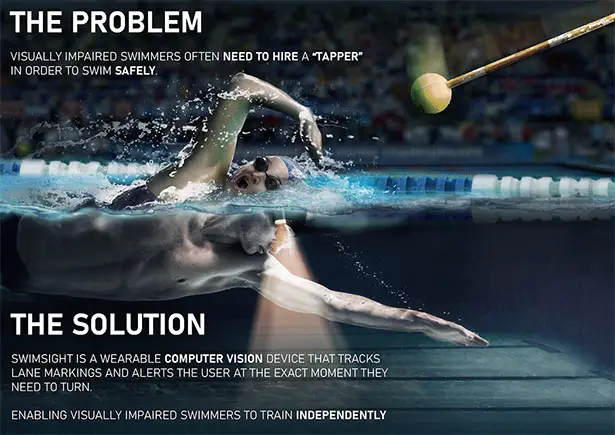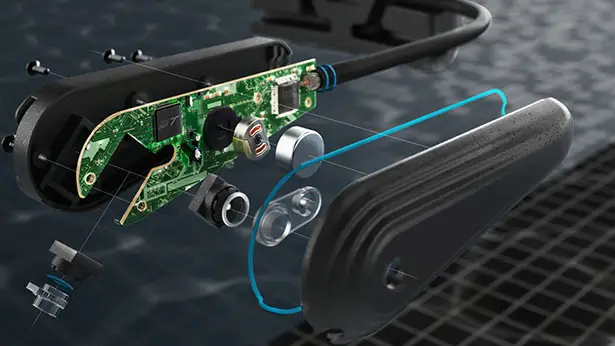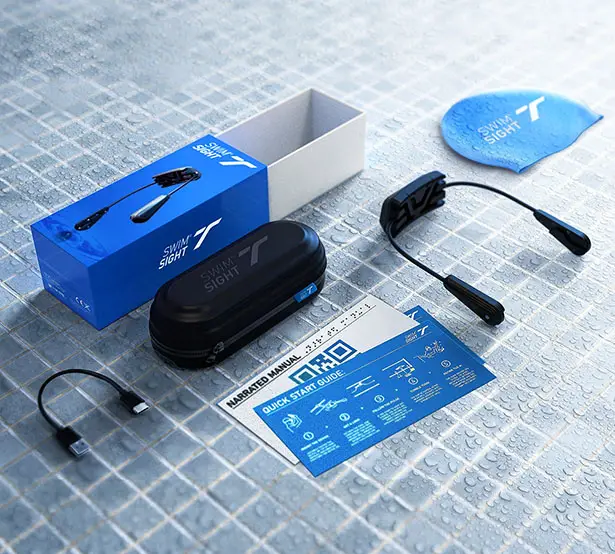 *Some of our stories include affiliate links. If you buy something through one of these links, we may earn an affiliate commission.