Located in Bali, Indonesia, Manta Rays project is a set of sustainable cluster of eco-lodges that features organic tensile membrane structures. For this project, the first step of the design was applying form-finding process where the structure would adopt a unique equilibrium shape based on the initial configuration of the structure. It's a process that carries out using a variety of numerical methods such as transient stiffness, force density, or dynamic relaxation.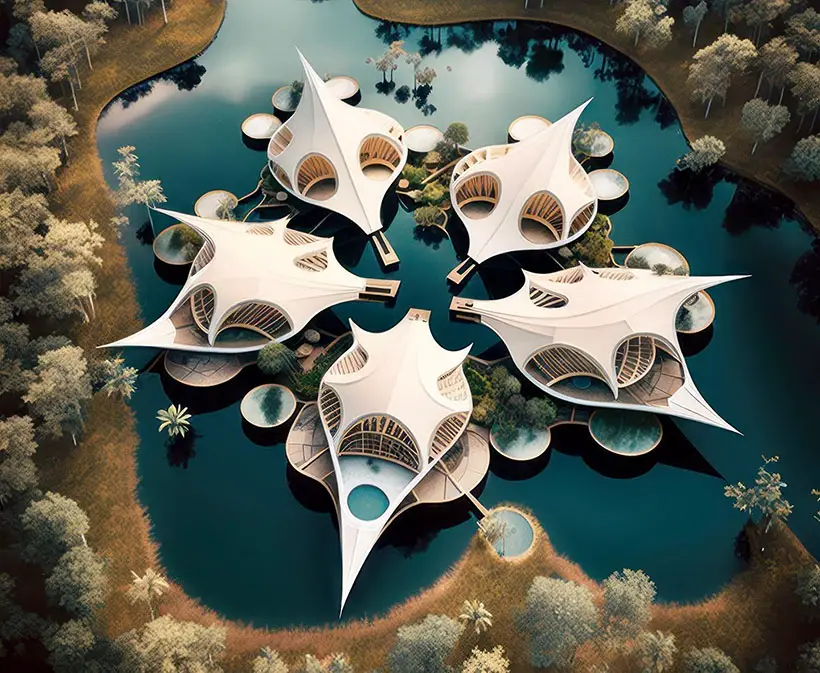 Just like its name suggests, all these buildings were inspired by Manta Ray. In this biomimetic approach, Vincent Callebaut uses minimum materials, he combines bamboo structure with organic jute fabric so that this Tensile Membrane construction can achieve architectural biophilic and curvature shapes. This shape won't be achieved when other roof material is used. This pre-stressed membrane and organic fabric is sustainable and weather resistant, it is able to withstand large tensile strength yet very light weight.
Manta Rays project is built from 100% bio-based materials, it is removable and reassemble-able to better respect Balinese site where it is set up.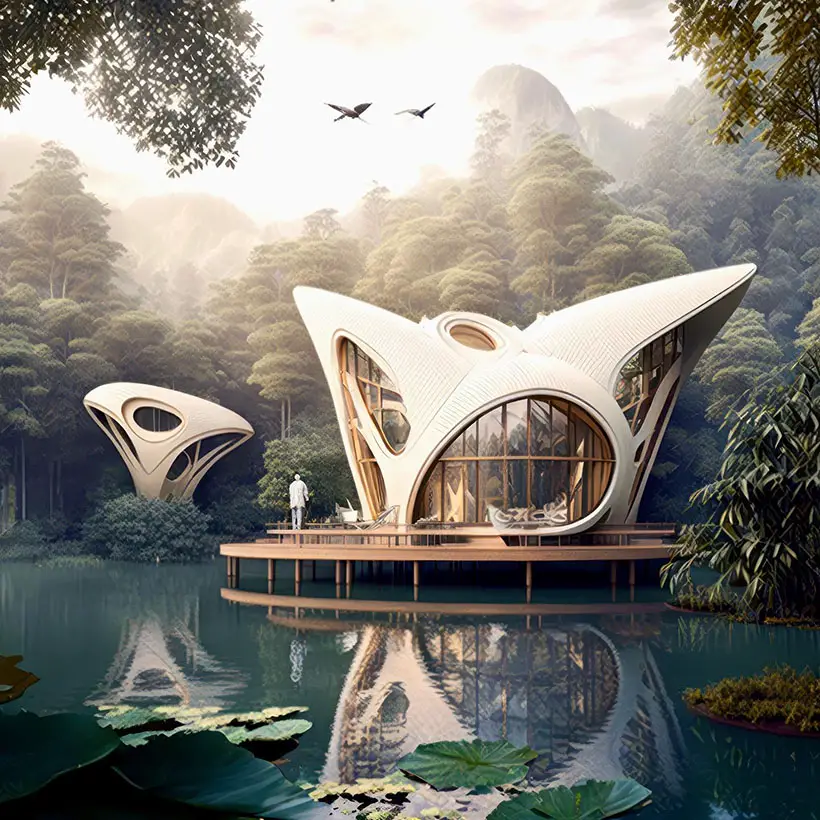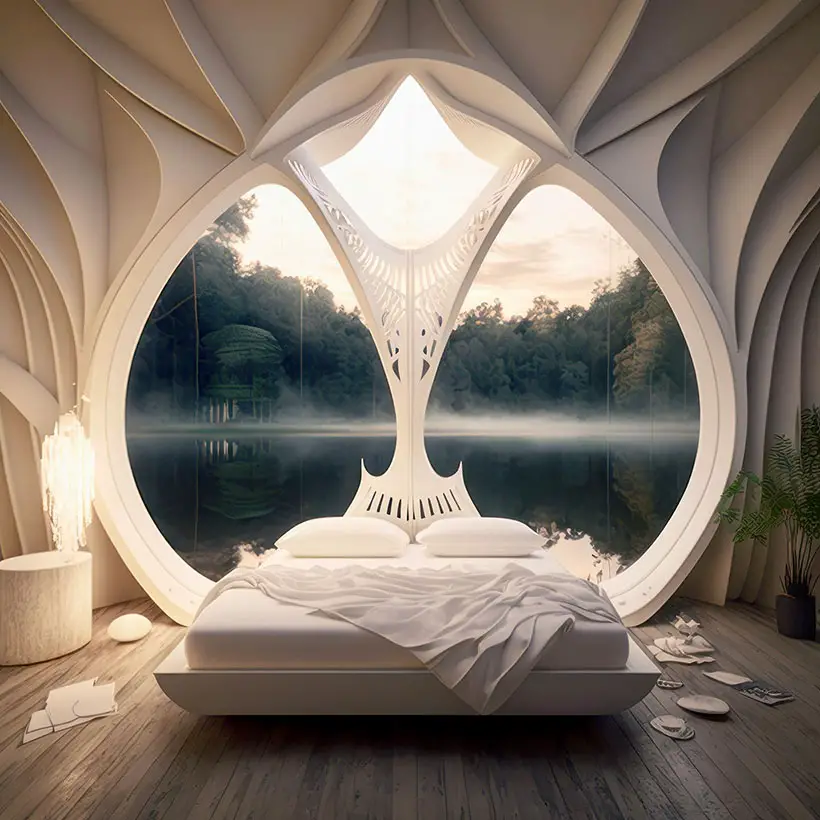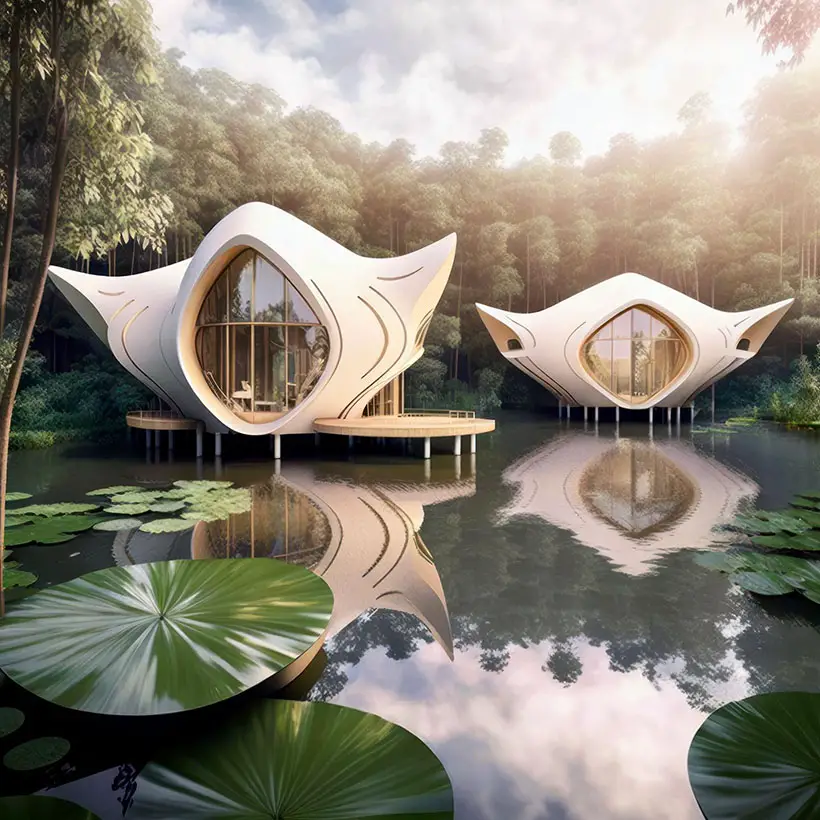 *Some of our stories include affiliate links. If you buy something through one of these links, we may earn an affiliate commission.