Narvalo is a concept 134-m, three masted polar class sailing yacht. It is equipped with several one-of-a-kind features that include 2409-square-foot aircraft hangar with landing area that can only be rivalled by an aircraft carrier. This six-deck yacht has striking design, elegant yet strong, it is designed with ability to go on voyages of great distances.
That aircraft hanger is large enough to house and protect up to three small helicopters, an iNOVA submarine, and the Evolution Expedition Vehicle. It makes sense that Narvalo sailing yacht also has huge landing area that permits safe aircraft operations during rough conditions, perhaps for emergency landing as well.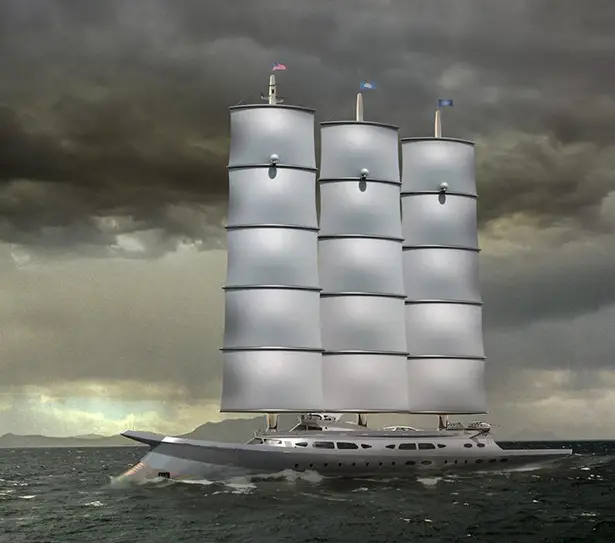 Beneath this aircraft hangar, there's a full-beam beach club with extending decks at water level. Steve Kozloff has invented de-icing boosts on the masts and yards, basically it's like aircraft de-icing system. The handrails and doors can be heated to minimize icing problems.
The middle part of this yacht has a huge indoor swimming pool, deck, and one-of-a-kind Kozloff's design atrium dome. That retractable atrium dome allows fresh sea air the soothing sounds of the sea to be enjoyed by the guests. When the weather is bad, the atrium dome can be closed so that guests can still enjoy swimming activity without a problem.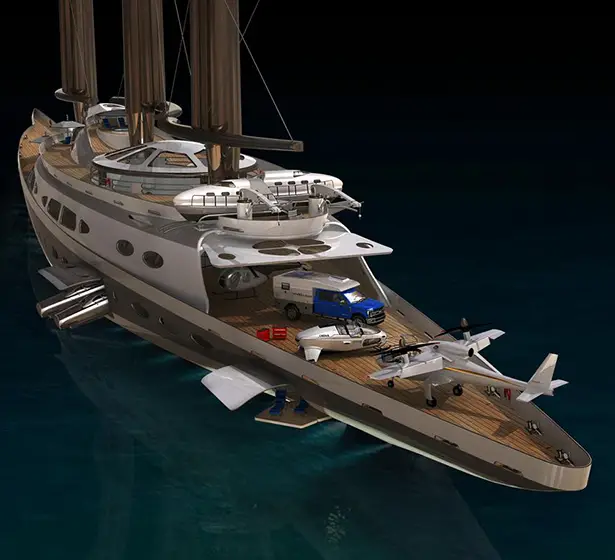 That full-beam 2000-square-foot owner's suit is located below that forward mast, it's the perfect location for excellent panoramic views. The two master suites can accommodate up to 14 guests in full luxury. To make sure the safety of all guests and crew members, it is equipped with two free-fall lifeboats that can be deployed in the worst of conditions.
Narvalo Sailing Yacht features spacious fly bridge with full command and control, it has large shaded lounging area for up to six people. The spa is located at the aft of the fly bridge. The full-beam garage can be used to handle multiple tenders or water recreation vehicles. The multi-levels interior space features large, curved walls with large windows for breath-taking panoramic view of the sea. It is designed to be a world-class sailing yacht with modern, luxurious interior.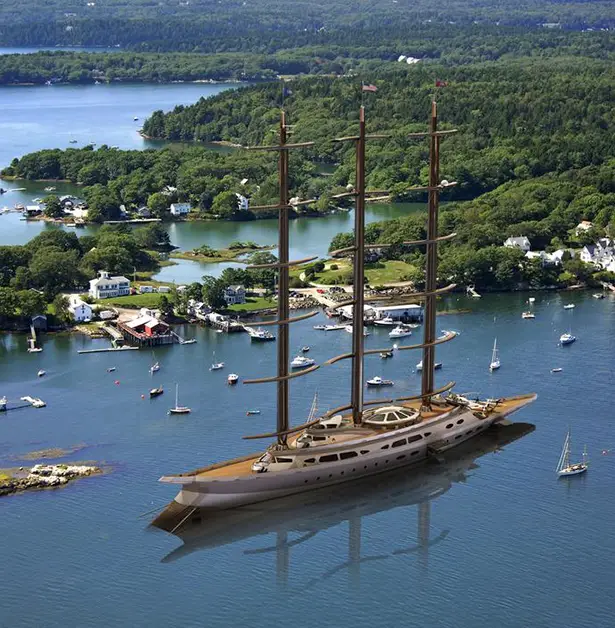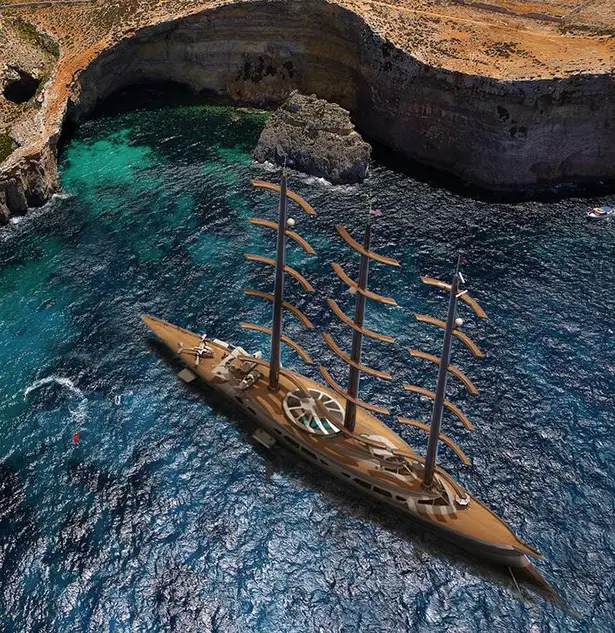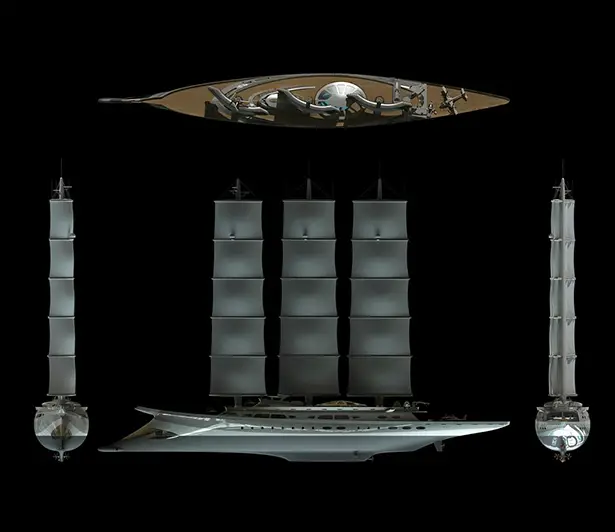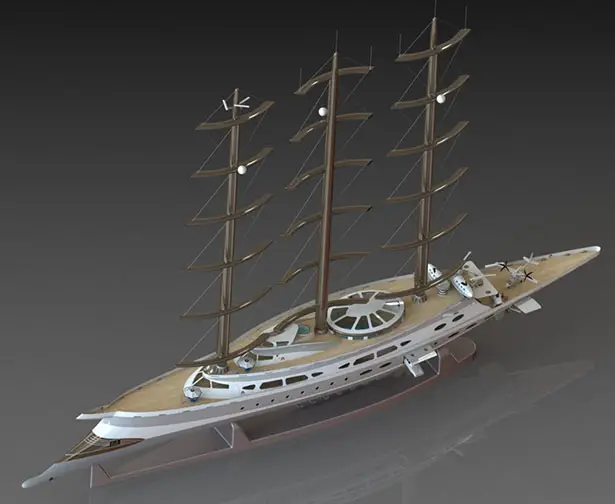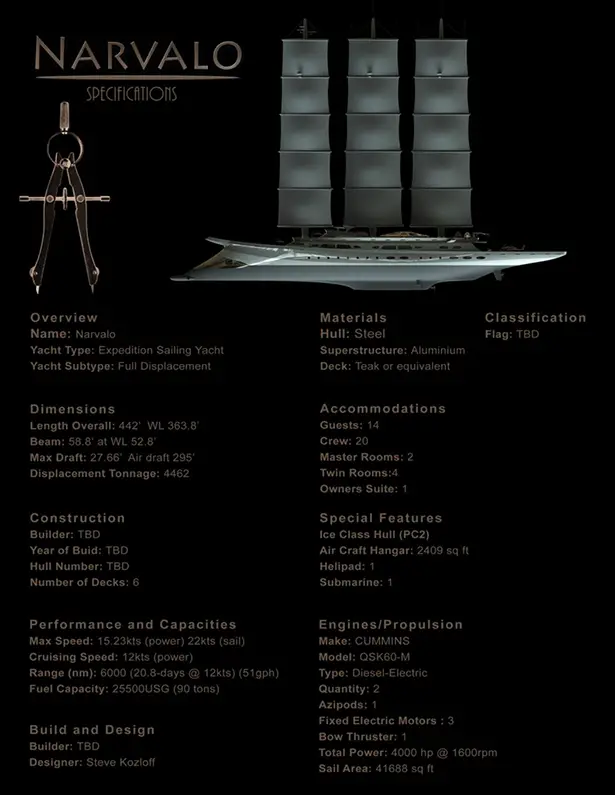 *Some of our stories include affiliate links. If you buy something through one of these links, we may earn an affiliate commission.