Comfort Cloud Lamp is not an ordinary lamp, it's a specially designed lamp for your kitchen. Nowadays, most people prefer to have open kitchen design to keep everyone in touch without the limit of any walls. However, this also means that cooking fumes would affect everyone near the kitchen, which you probably already know that these fumes are not healthy. Comfort Cloud Lamp has been designed to remove these fumes as well as purify the air automatically.
Traditional kitchen ventilation system doesn't solve the fundamental problem because it only moves those fumes from indoor to outdoor, those fumes still pollutes the air. Comfort Cloud Lamp works by detecting fumes, it then opens the suction tank to collect those fumes into the cooling tank to be purified. The fresh air is then discharged from the top of the lamp.
Designers : Yimu Yang, Yunpeng Li, and Jiaqi Li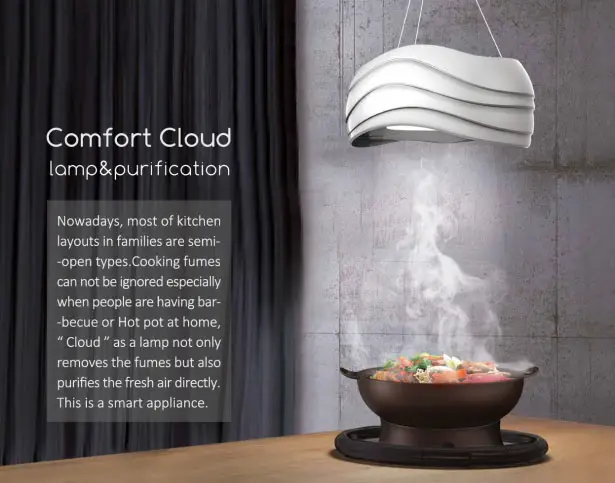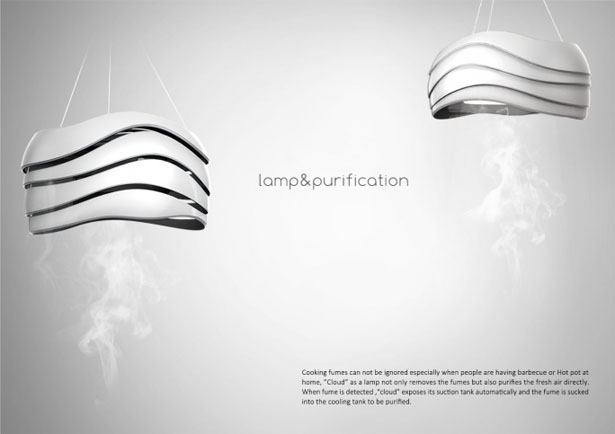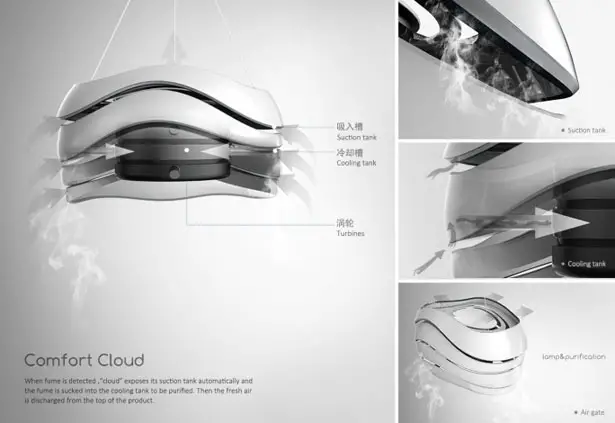 *Some of our stories include affiliate links. If you buy something through one of these links, we may earn an affiliate commission.