Lullock is a unique concept chaise lounge that responds to your natural movement. The arched base has been designed to roll smoothly, adjusting to your transition between front and back as you shift your weight. You can also position yourself upright on the chaise, allowing you to explore a different rocking motion. The bubbly green mushrooms squish and mold to support each individual body shape. This creates a warm comforting sensation as the person nestles safely inside Lullock. Not only does it help alleviate stress by cradling the body but the playful rocking element also encourages people to move about. This promotes an increase in oxygen and good blood flow that is good for when someone is occupied with a stationery activity for extended periods of time.
Lullock is perfect for reading, using a digital device, or simply relaxing in the privacy of the curved form.
Designers : Nicole Hone, Reuben Knauf, Darnar Kruy, Nisha Brunt, and James Edwards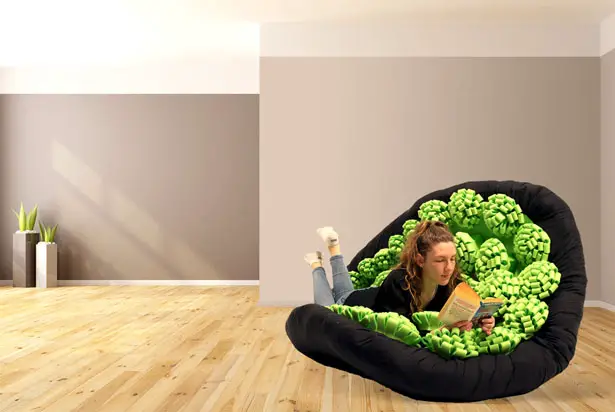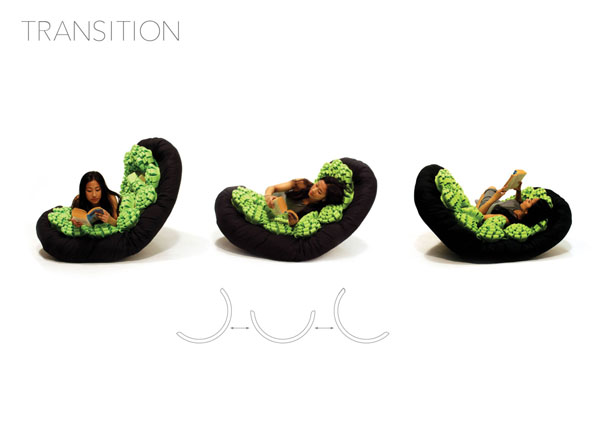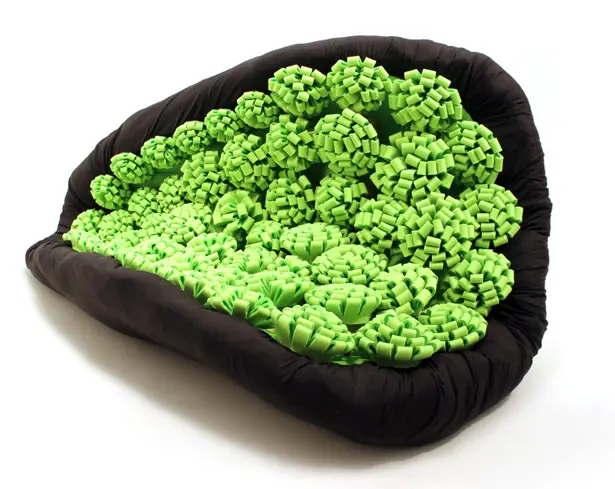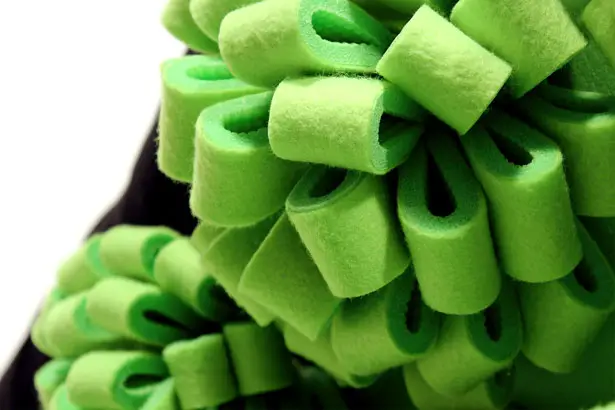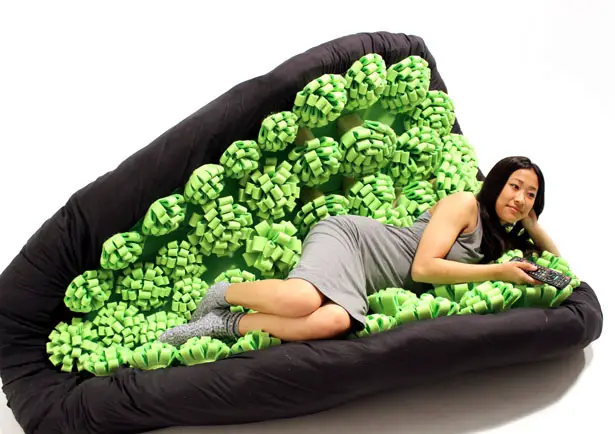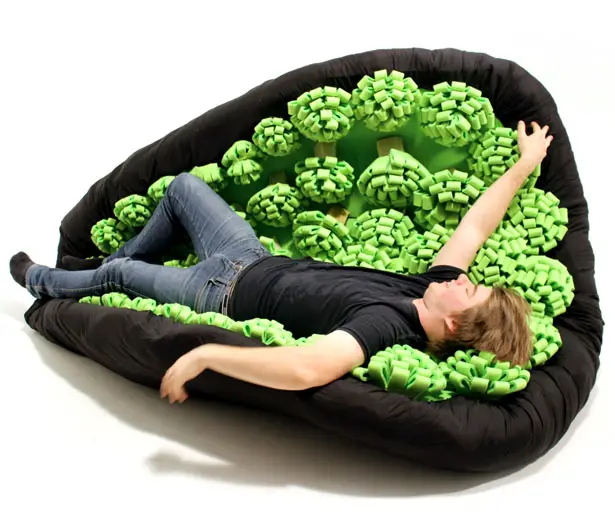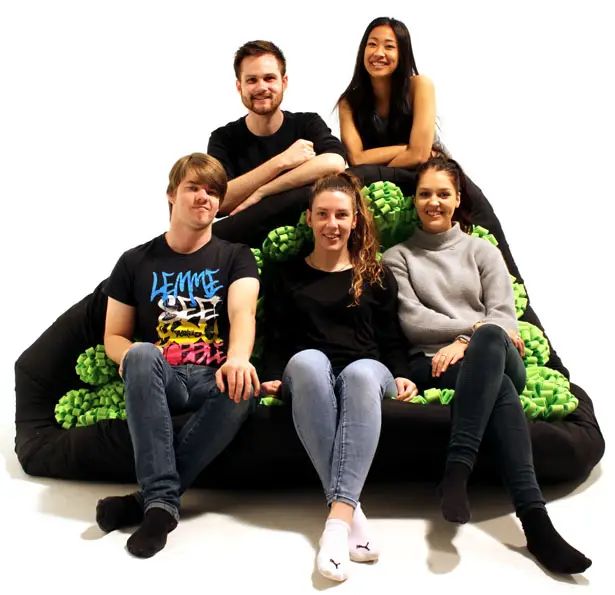 *Some of our stories include affiliate links. If you buy something through one of these links, we may earn an affiliate commission.