Biking everyday? You might as well install this beautiful book shelf that turns your bike in a work of art. It's been especially designed to display your bike along with its accessories in both spectacular and functional way. This project is still based on book-shelf concept, except that it turns into a stage to show off your bike. Designed and developed with natural oakwood material, it features clean lines and minimal design, it can easily adapt to every type of interior décor. You'll also find nice details such as clothes rack that looks like a handle bar but actually a LED lamp.
This bike shelf features a modular structure where the base can hold different type of bikes and sizes. It is equipped with a stainless steel universal clamp that can handle any wheel and handlebar width. Just in case you need more space, you can add a side unit that comes with 4 shelves to keep everything you need when you go biking.
Designer : Vadolibero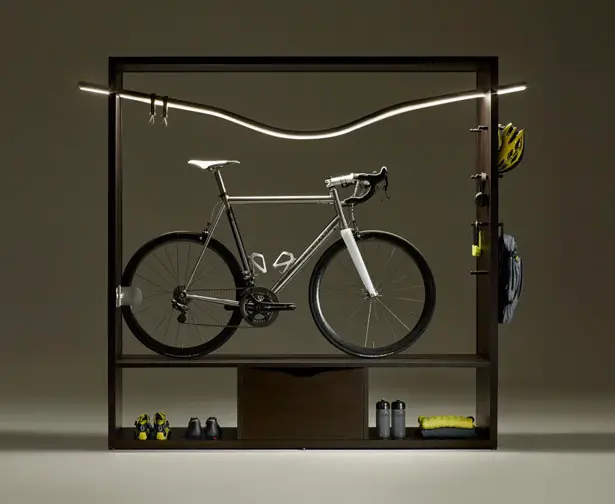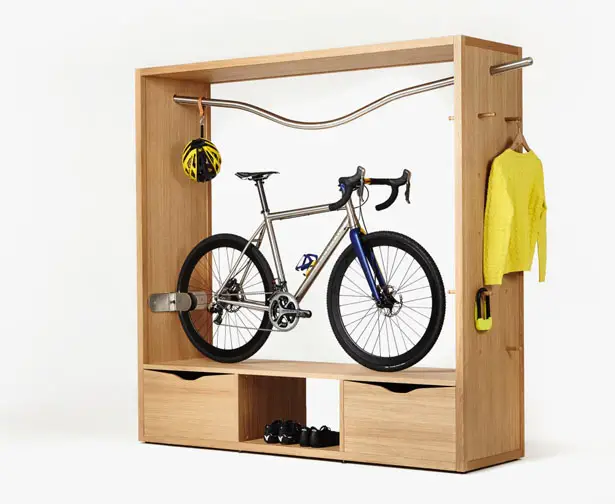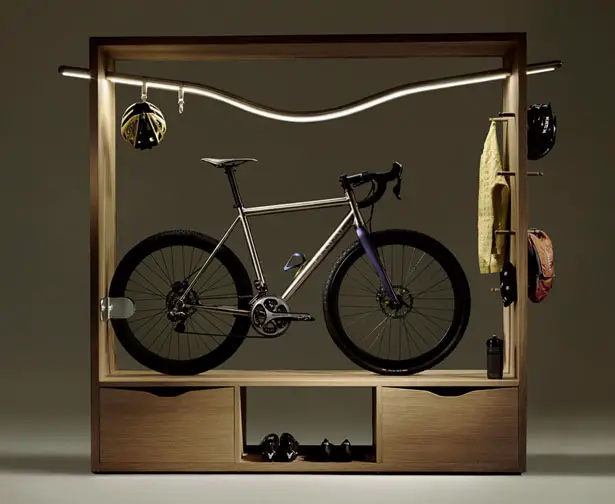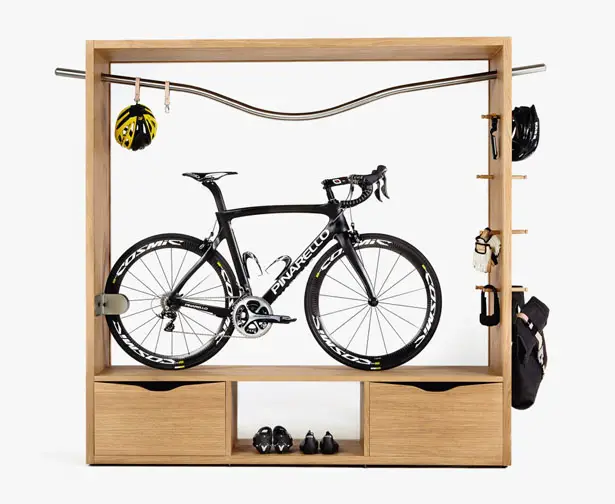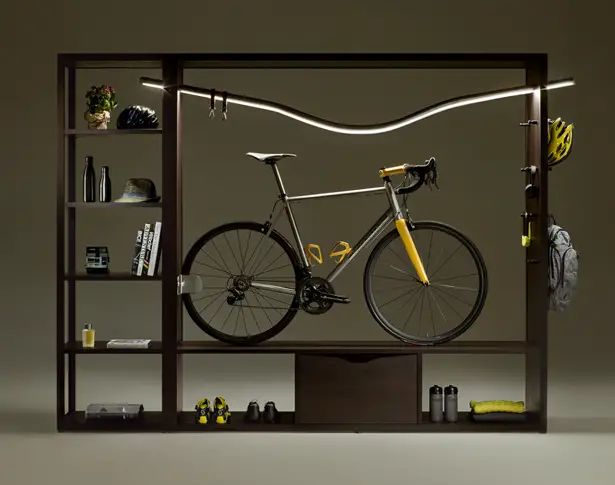 *Some of our stories include affiliate links. If you buy something through one of these links, we may earn an affiliate commission.