Let's face it…public restrooms are a necessary part of life. They are often unsanitary, broken, outdated, and generally only used when there is no alternative. The products and systems that inhabit them have evolved only incrementally. The sync system represents a shift in the product category, pushing boundaries to deliver an enhanced public washing experience. Sync is a modular, no-touch hand cleansing/drying system that addresses these concerns by applying new technology and re-thinking the user's work flow. The system replaces the current landscape of public sinks and hand drying systems by combining the two functions into one station. It delivers a noticeably 'cleaner' aesthetic, saves space and energy, simplifies the washing/drying experience, and improves restroom traffic flow.
High-pressure jets spray a mist of mild, ozonated water that sterilizes germs and bacteria, while providing a physical agitant to remove grime.After a 5 second wash cycle, the system begins blowing air from above, and sucking air in from below at a high speed, providing a fully cyclical airflow (shorter drying time). The air blows until the user removes hands from the field. Placing hands in Sync begins an automatic cleansing/drying cycle.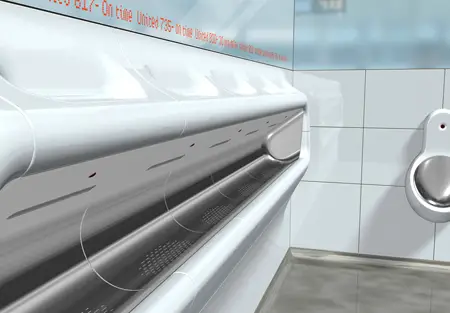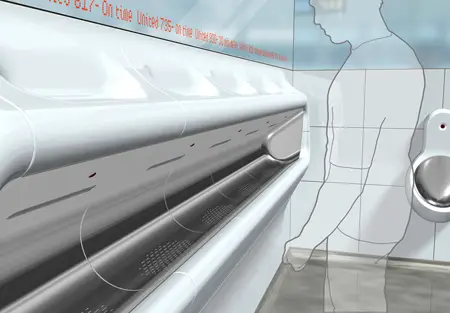 Designer : Insight Product Development
*Some of our stories include affiliate links. If you buy something through one of these links, we may earn an affiliate commission.