Autonomous vehicles will dominate the future, and one of the first areas that will be affected by this trend will be road transportation. Human driver has several weaknesses, including exhaustion, risk taking, sickness and so on. Also they have to take regular breaks, which means the transported goods need more time to arrive to the destination. With a fully autonomous vehicle these disadvantages can all be eliminated, moreover, these vehicles can be synchronized which means a better flow of traffic, and faster transportation on the roads.
Autonomous vehicles will also allow a different structure in the design of the vehicle. Zoltan Major, the designer, wanted to create a different shape that reflects to the use of the new technology and might give some extra advantage to the vehicle. The edge shaped cabin is not only different from chauffeur driven trucks, but it also have better aerodynamic properties by directing the airflow more smoothly around the vehicle. For navigation the truck uses sensors that are positioned on the front and on the side, these sensors scan the road and provide data for the computer to process and analyze to maneuver the truck.
Designer : Zoltan Major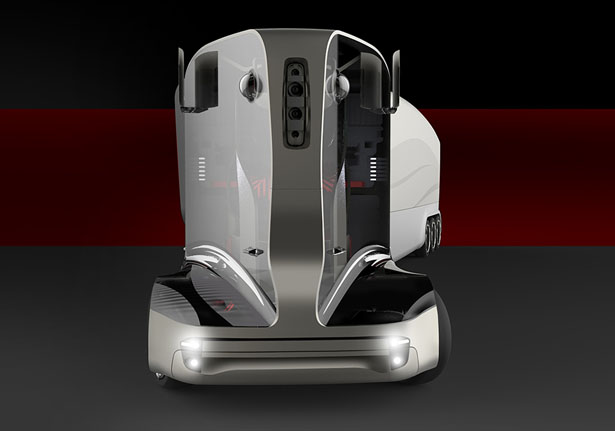 The use of glass for the side walls makes the truck appears structurally lighter and at the same time, it allows a glance on the super computer inside. This way any observer can see the complexity of the machine and marvel the engineering behind the vehicle.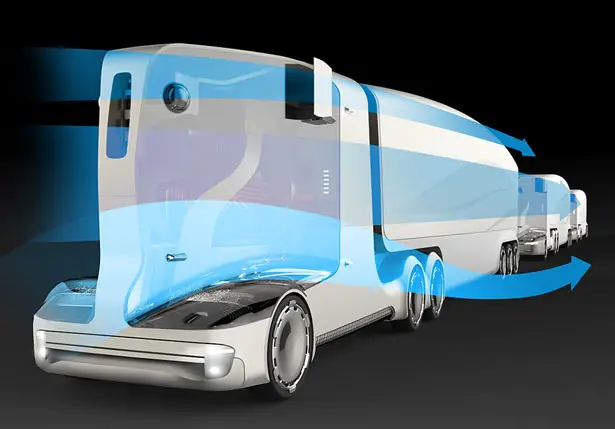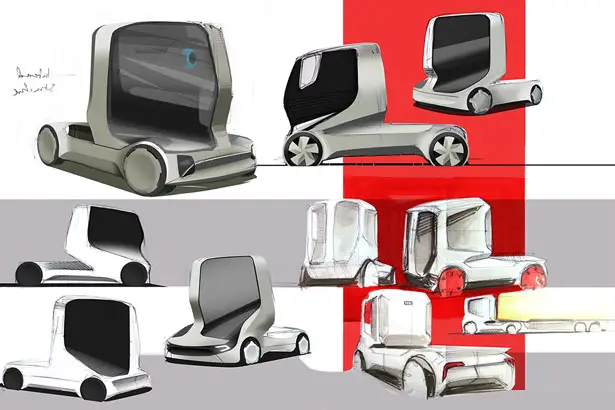 *Some of our stories include affiliate links. If you buy something through one of these links, we may earn an affiliate commission.