Lotus has released Lotus E-R9, it's the next generation of electric endurance racer that boasts innovation in powertrains and aerodynamics. It's a new design study to develop the next generation pure electric race car on the starting grid of circuits around the world for the 2030 season. Featuring striking black and gold paint finish, it has clear nod to Lotus' motorsport heritage that led to 13 Formula 1 championship titles. Lotus E-R9 is designed with sleek fighter jet style canopy, which is centrally mounted in a delta-wing upper body. This concept race car is equipped with advanced active aerodynamics with "morphing" body panels, it also comes with vertically mounted control surface to provide support during high-speed cornering.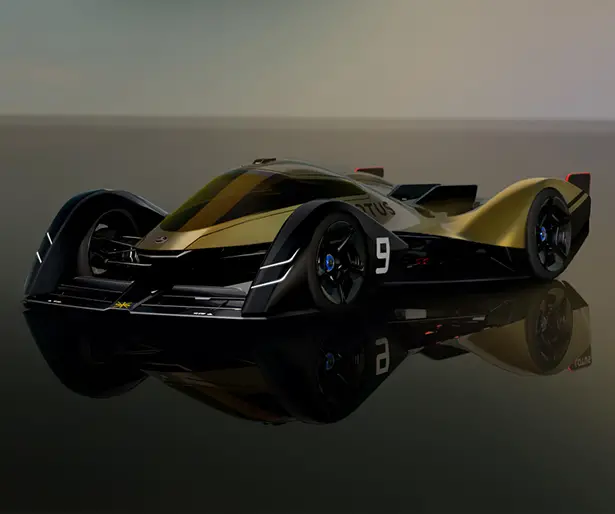 Developed by Lotus Engineering, Lotus E-R9 is created as a technology showcase, it demonstrates innovative design in the fields of advanced electrified powertrains and aerodynamics. The letter E-R stands for Endurance Racer, while the number 9 is the car's competition number carefully chosen as tribute to Lotus' racing past. Basically it is based on Lotus Mark IX, the first appearance of Lotus race team at the Le Mans 24 Hours with Colin Chapman as the company founder among the drivers competing in the year of 1955. It means if the raced in 2030, that would be in celebration of the Mark IX's 75th anniversary.
Lotus E-R9 race car features aero innovations through its morphing body panels. Located across the delta-wing profile, the active surfaces can change their shape and attitude depending on the air flow either at the press of a button by the driver or automatically based on multiple sensor inputs. It helps to deliver minimum drag on the straights and maximum downforce in the corners. Vertical control surfaces at the rear help to generate aerodynamic forces for the car to change direction. This mechanism allows for Lotus E-R9 to be driven just like a car yet partly flown like a fighter jet. Lotus believes that battery energy density and power density are developing significantly, so it is possible that even before 2030, the company will have mixed cell chemistry batteries that give the best of both worlds. Including ability to "hot-swap" batteries during pitstops.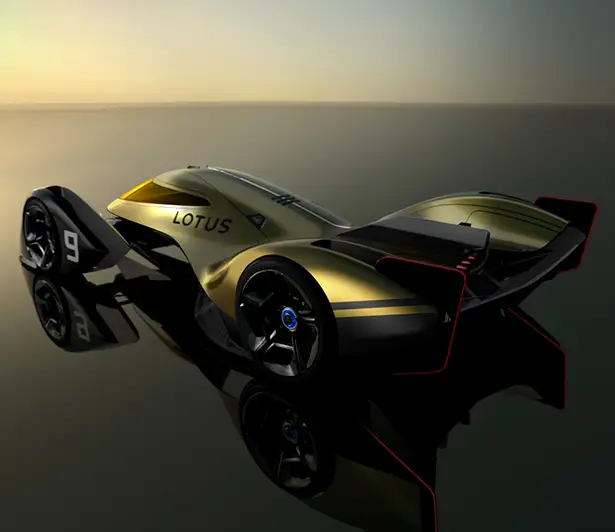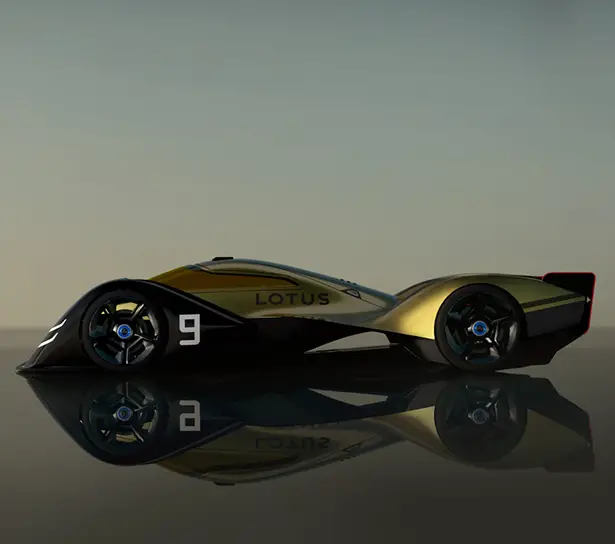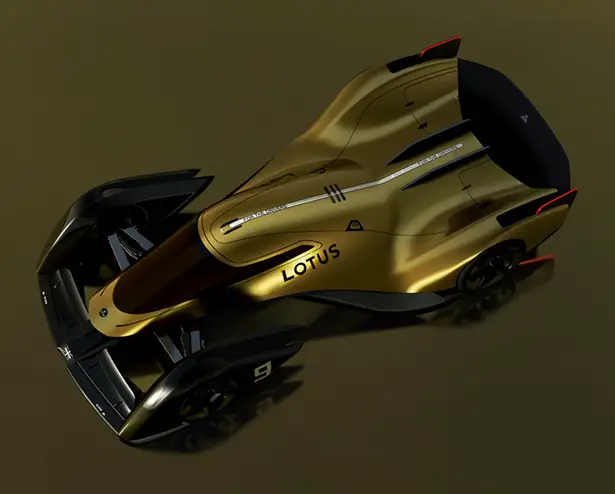 *Some of our stories include affiliate links. If you buy something through one of these links, we may earn an affiliate commission.