Airports, some of the busiest places in the world. Millions of travelers, tons of luggage, a great deal of noise and stress and the only place you have to sit and wait relaxed for your plane, is a bench. Not only you have to wait like a scavenger for someone to get up and leave, but in places where the lights are dim, is really a challenge to find one. So, Marcial Ahsayane, a designer from Belgium, came with a plan.
Marcial designed benches with LEDs. The green light emitted by the LEDs will tell you that the bench you are looking for is right in front of you. If you could not see any light at all, it would mean that all of them are already occupied. The light not only acts as a guide, but while you sit nice and comfortable, the light from the seat behind you helps you enjoy your most beloved traveling book.
Designer : Marcial Ahsayane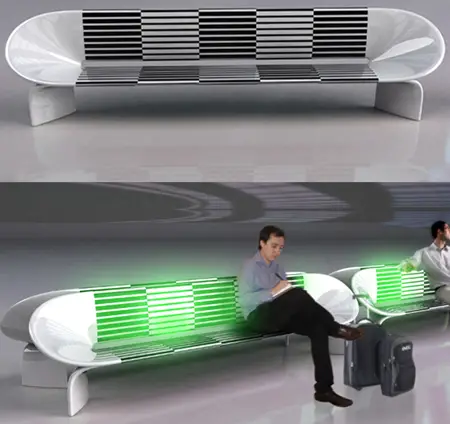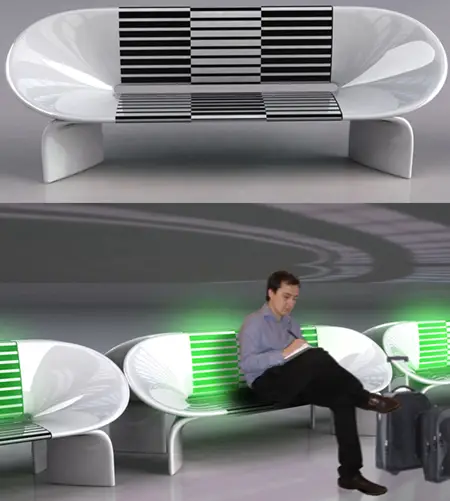 The seating concept is built with two assembly pieces, enabling the design to be modified according to different airport requirements. The staggering amount of shapes it can have, makes the Led'Sit versatile and practical. It can be adapted into a five-seater for the boarding gate area, a three-seater for areas between each gate and individual seats for VIP and restaurant areas. Among these possibilities, there is also a chaise lounge for relaxing zones. Led'Sit is a brilliant idea for today ever more crowded airports and every time you don't see the light is like it tells you: "Don't bother checking, I'm already taken, please try somewhere else".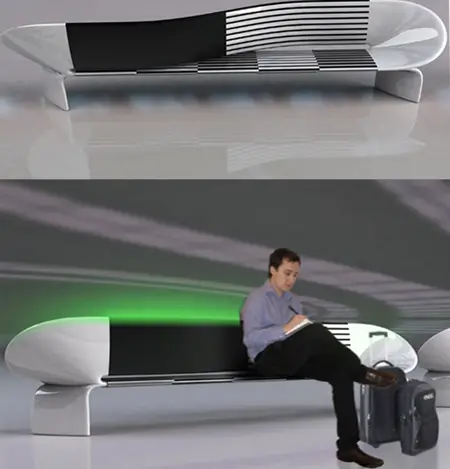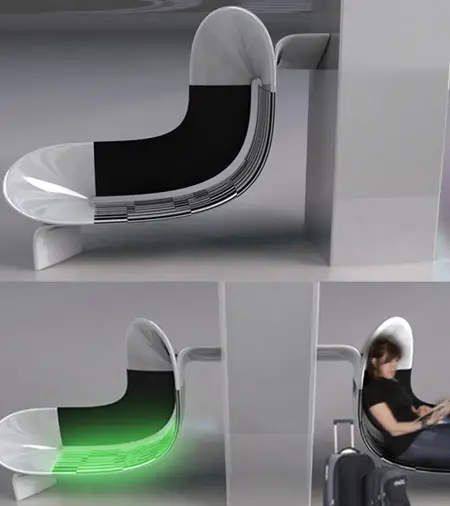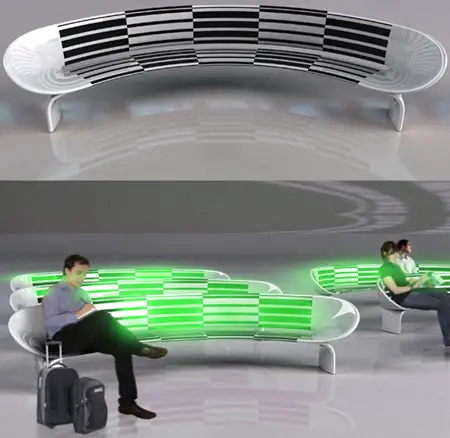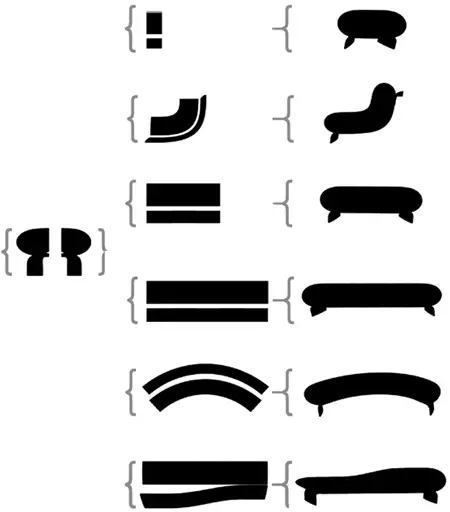 *Some of our stories include affiliate links. If you buy something through one of these links, we may earn an affiliate commission.