L5e is all electric light vehicle designed and developed by PSA Group for EU-LIVE project. This project wants to offer electrified mobility solution, a three-wheeled vehicle that is able to reach a speed of more than 50kph on any road. EU-LIVE stands for Efficient Urban LIght Vehicle, it's a project that brings together 12 partners from 6 countries (but only Groupe PSA that is a car maker). This concept vehicle is based on an architecture of a tricycle, it's been adapted for urban trips with zero-emission mode for city driving.
This hybrid vehicle would be permitted on all roads with a maximum speed of 130kph in petrol motor and run in zero emission mode up to 70kph. Featuring modular in-wheel powertrain that can be used on a variety of L-category vehicles, this is one of main focuses of EU-LIVE project. There's a plug-in hybrid electric vehicle powertrain located between two-wheel and four wheel segments, two electric in-wheel motors and a petrol internal combustion engine.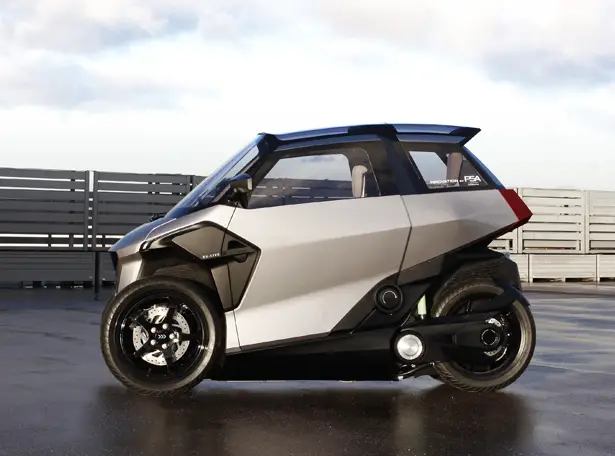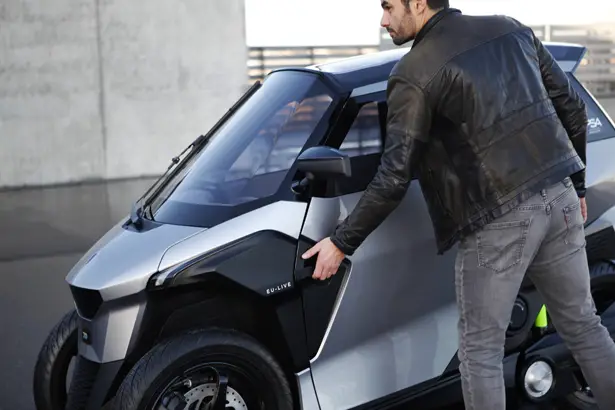 The tilting mechanism of this vehicle allows for better handling, making L5e easy to drive just like a three-wheel scooter. Since this vehicle would be suited for both roads and motorways, it requires driving license to drive this unit. Powered by 48-volt electric battery designed by Samsung SDI, L5e can also be recharged through regenerative braking technology. This futuristic electric vehicle is pretty compact at just about 2.4m x 0.85m, the rotating doors facilitate perpendicular parking and free up road space. Inside is pretty cozy, it is enclosed, heated cabin with seat belts and an airbag, all other protective gear is not necessary such as gloves, waterproof jackets, and gloves.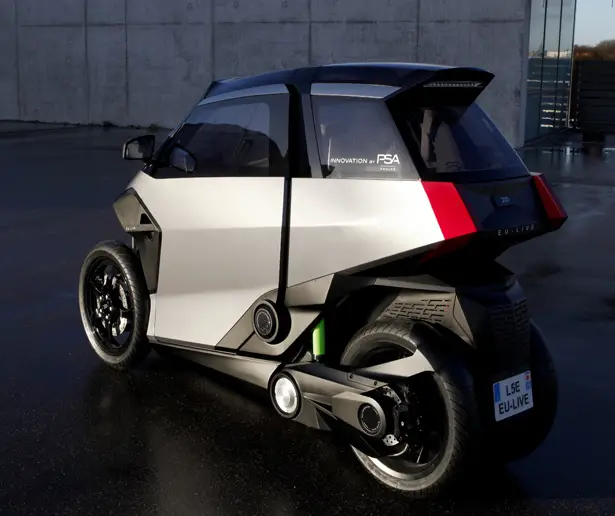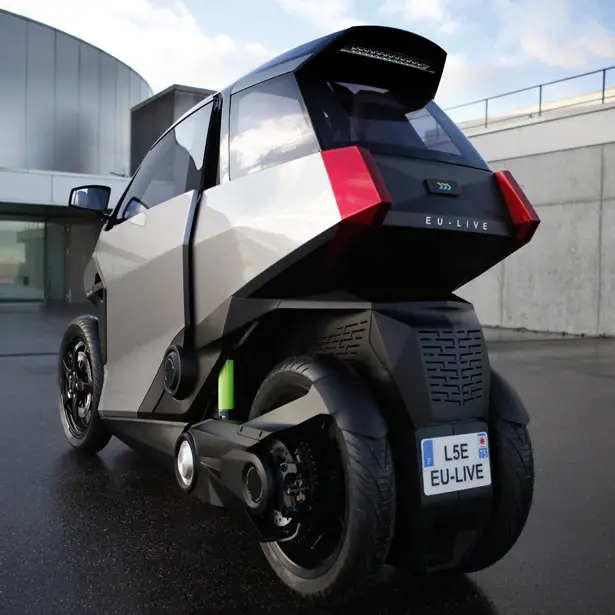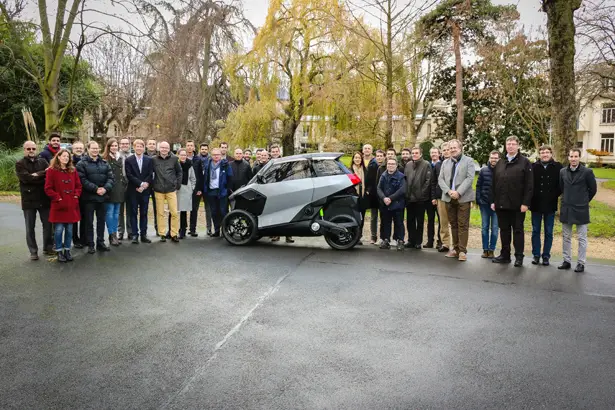 *Some of our stories include affiliate links. If you buy something through one of these links, we may earn an affiliate commission.