To avoid obesity, you can do exercise to stay fit. Yes, exercise works, you just have to give it a try. Obesity has become a huge problem not only in US, but also in UK. Andrew Cefferty tried to design a gym equipment that brings communal aspect to the users, this is where "Tri Gym" was born. Tri Gym is a cycle trainer that can hold up to 3 users at a time, while cycling, you can still have eye contact with each user. The social element from having eye contact with other user is hopefully could take away the feeling of working out and make fitness is a great experience instead of a great pain.
Tri Gym is made fiberglass that makes the design durable and lightweight. It has an egg form while not in use. You can pull down the seat and at the same time the pedal is also pulled out.
Designer : Andrew Cefferty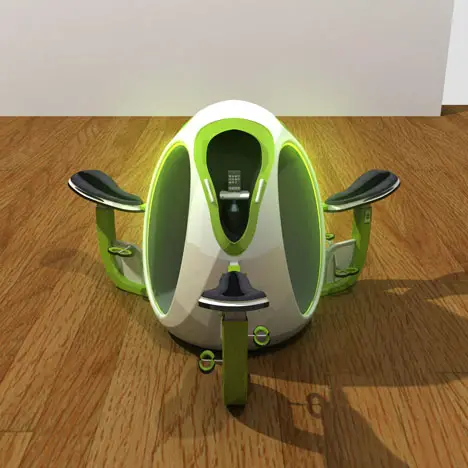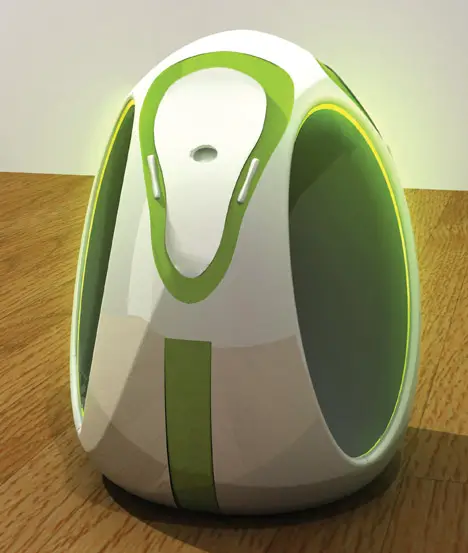 Andrew says :
"Obesity in the UK is becoming a huge problem. The aim of the Tri Gym is to challenge the aesthetical aspects of current gym equipment and to make gym equipment more visually appealing. The Tri Gym brings a communial aspect to the gym users experience and can hold up to 3 users at a time and while cycling eye contact can remain with each user.

The idea originally was for weight loss groups to be able to use the device together helping each other meet their own targets."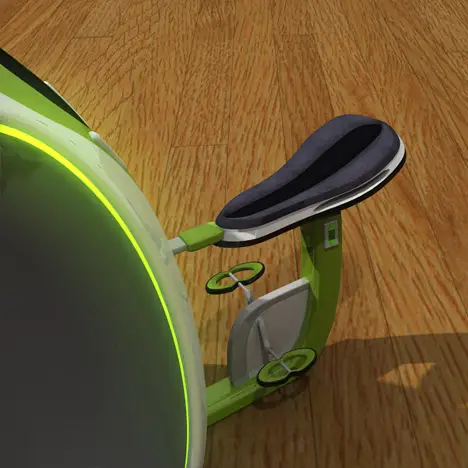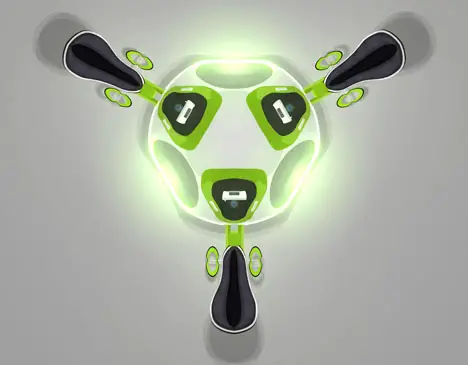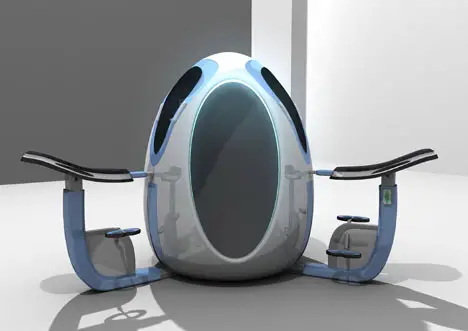 *Some of our stories include affiliate links. If you buy something through one of these links, we may earn an affiliate commission.