INCU is a concept project that redesigns conventional incubator and gives it an updated aesthetic that brings warmth and "home like" feeling. The goal of this concept was to create a gentle and stress-free experience for both parents and nurses. INCU incorporates multiple smart functions that help the development of the baby as well as entertainment features such as music and light therapy that go along with the mother's heartbeat.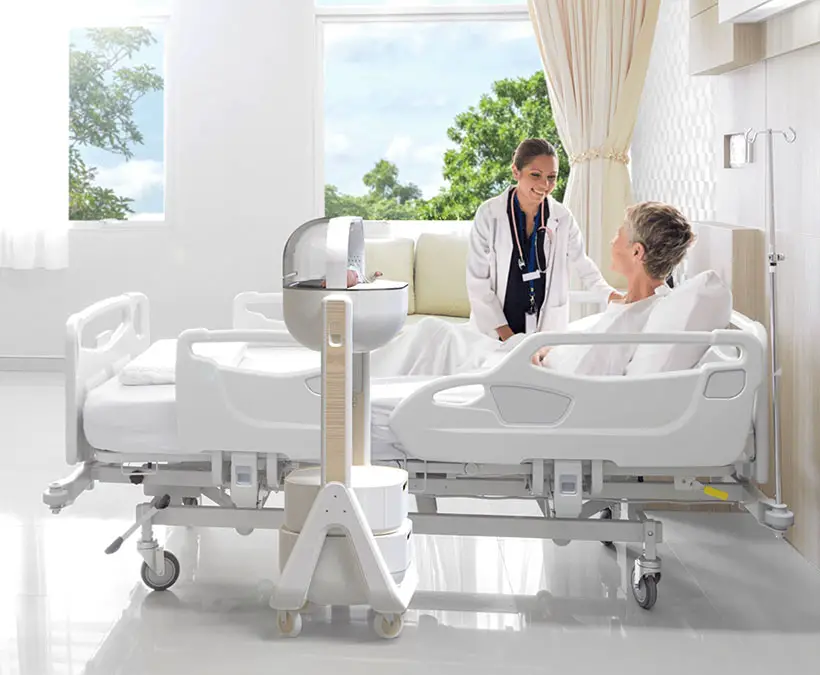 Designed by Isabella Hadous, INCU design reduces multiple wires needed, it has built-in infrared thermometers, heart rate scanners, bilirubin light with multiple intensity settings, a weight scale, and speaker for music therapy. It's been proven that music therapy can significantly improve infant's heart rate, reduce stress level, increase respiratory rate, including oral feeding volume.
Since the INCU can be utilized by more than one baby, the mother requires medical ID to gain access to the screen information. It won't display any information until someone taps the id on the screen to ensure privacy. Once the id is confirmed, the screen would display oxygen level, temperature, humidity, as well as heart rate the baby. In order to simulate human touch, the warm silicone bed of INCU plays mother's heartbeat lightly pulsing the bed.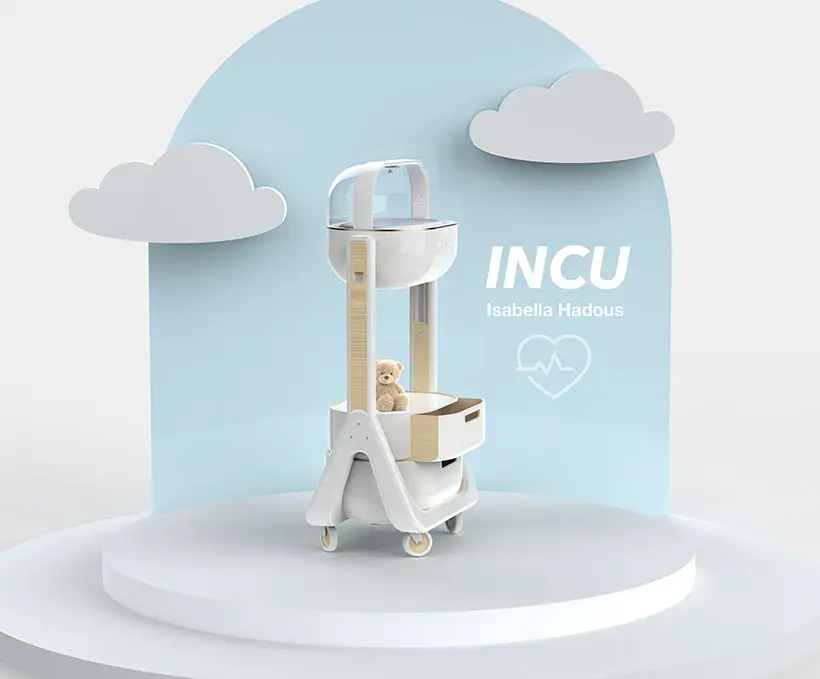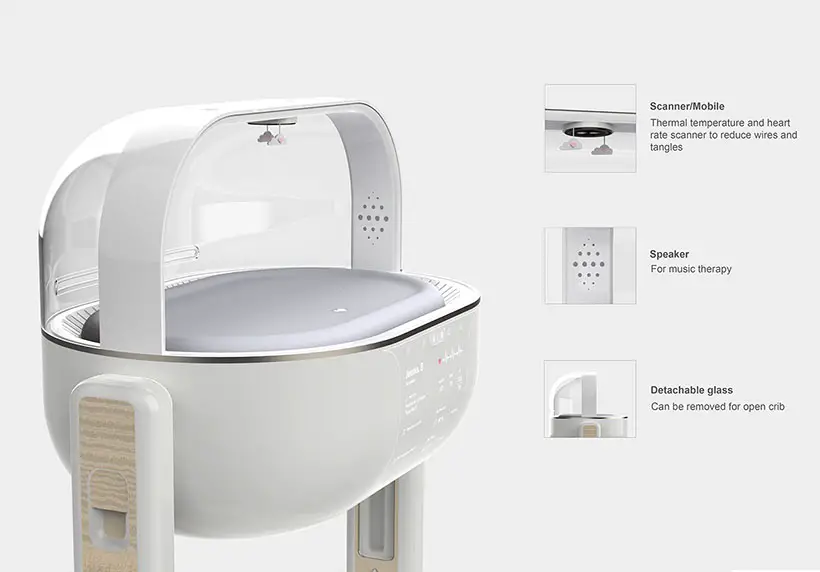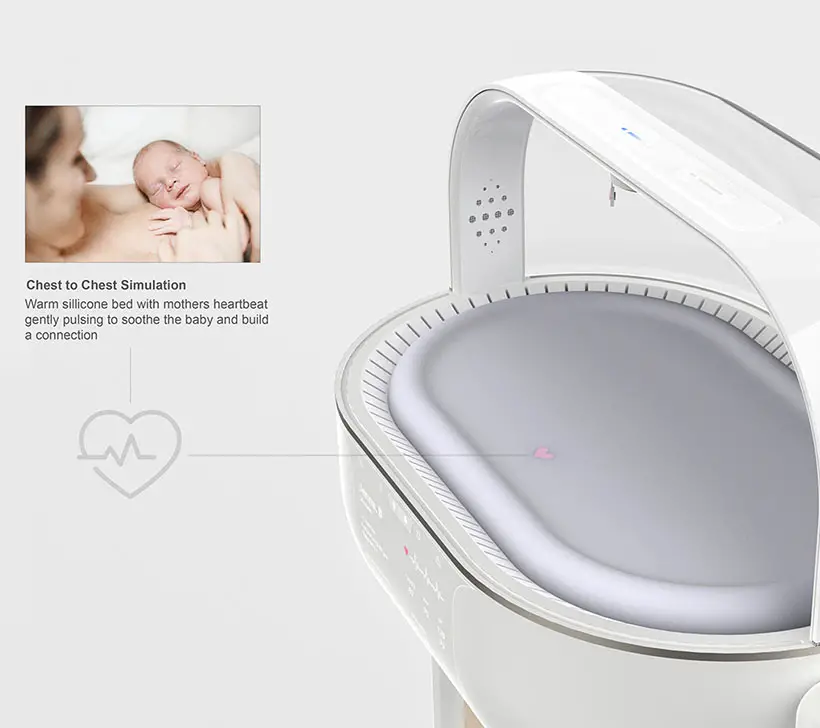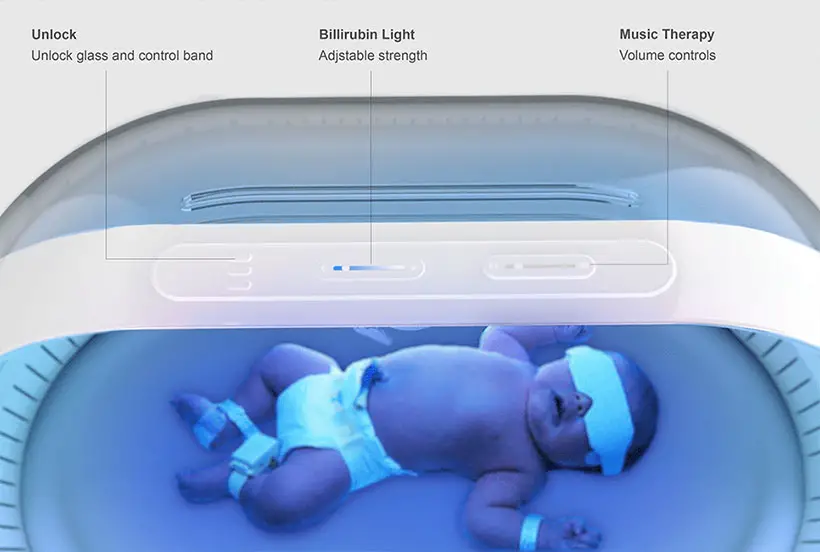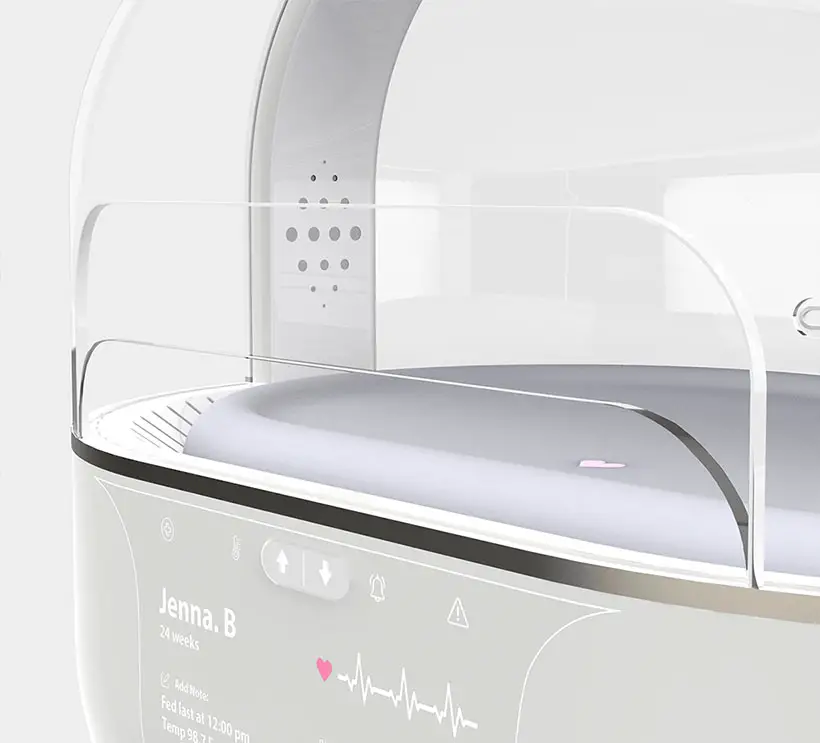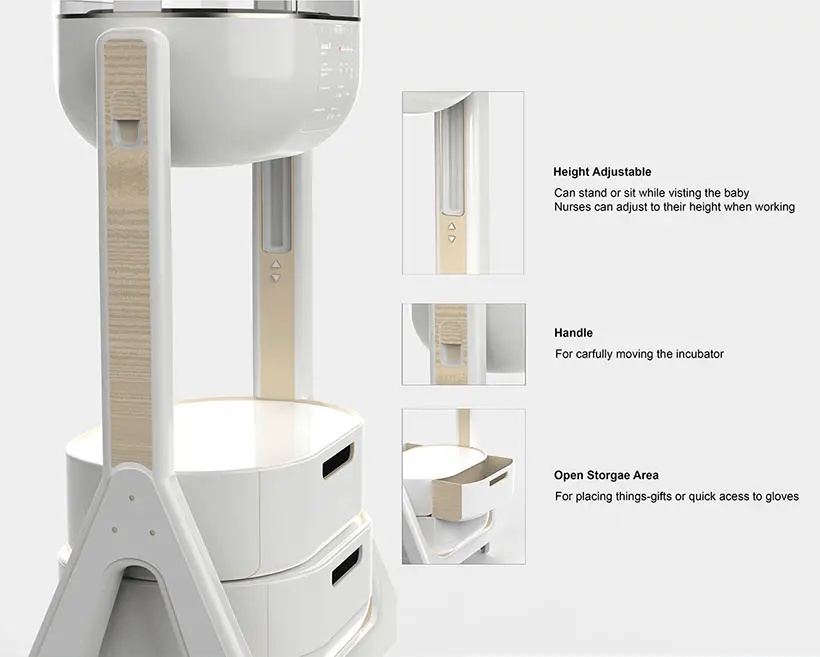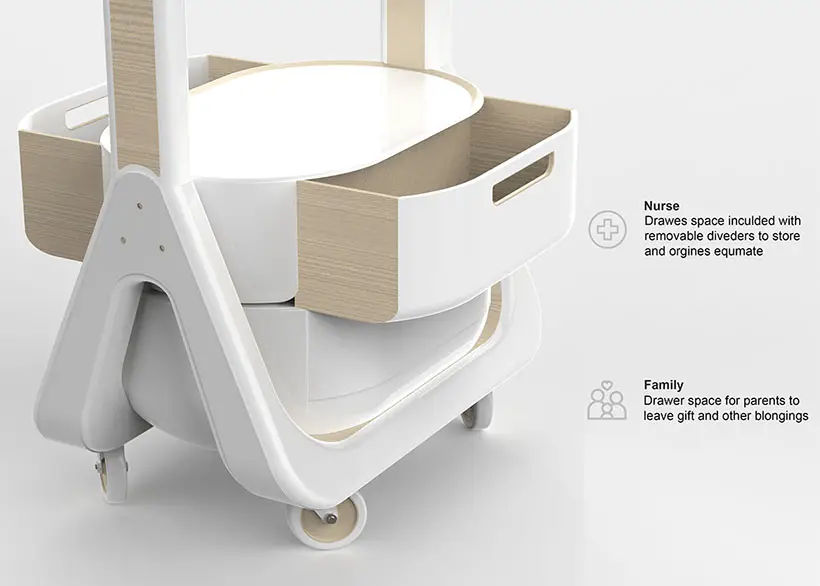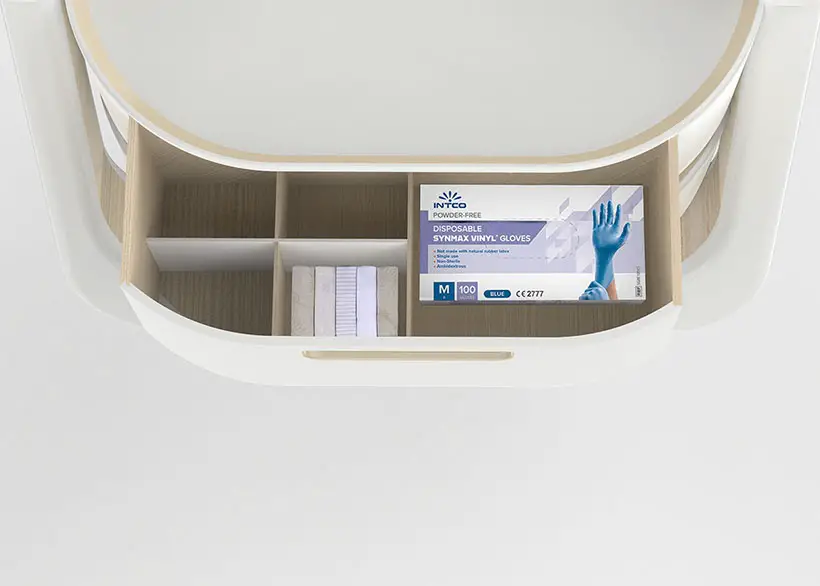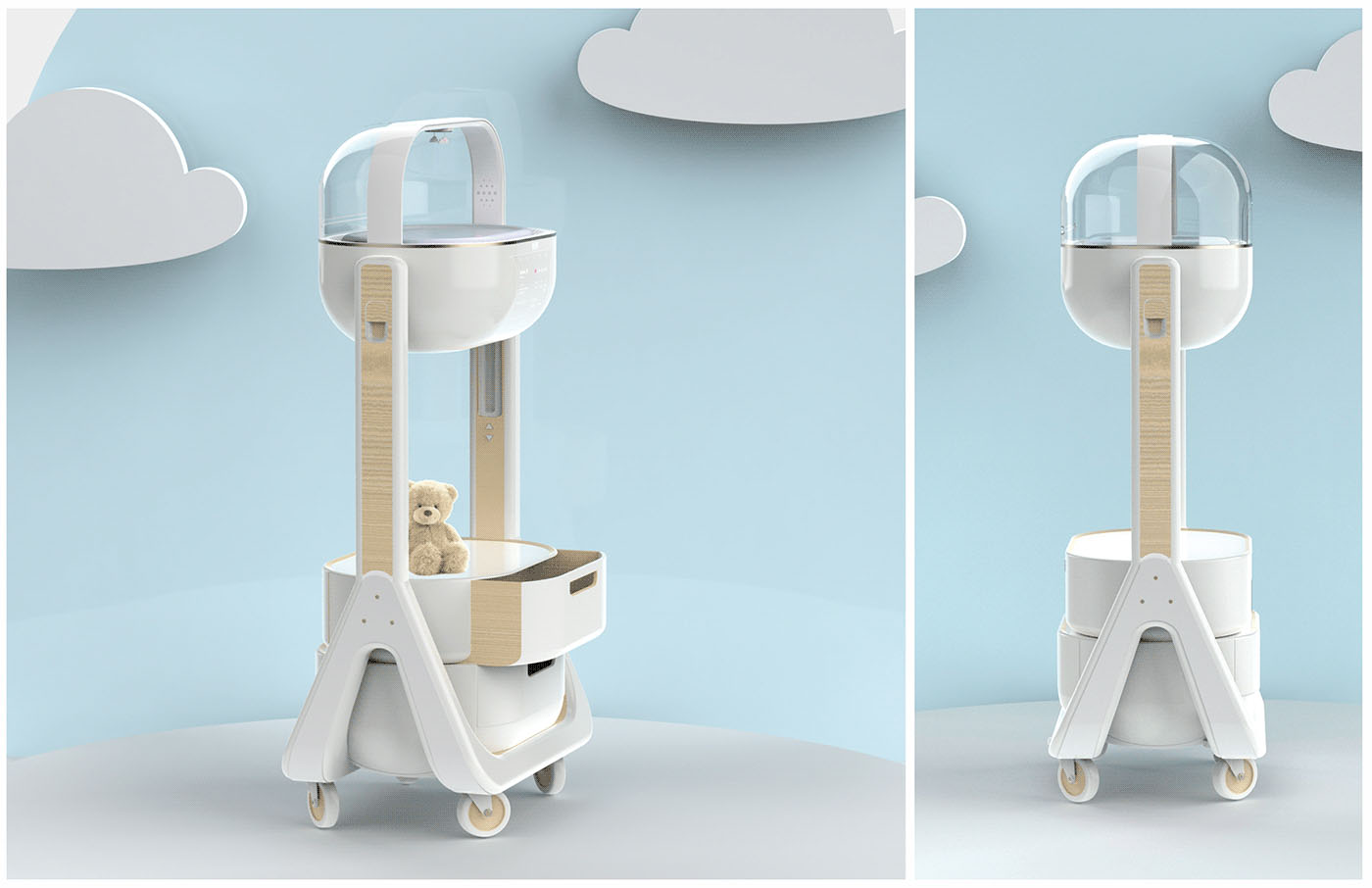 *Some of our stories include affiliate links. If you buy something through one of these links, we may earn an affiliate commission.