JK9 Sync project is about smart dog harness concept designed for JK9 LAB. It's an experimental design product that aims to create a thrilling experience in urban dog walking. It's a future vision of what a dog harness should be capable of and what they will be made of. This project is about creating a wearable technology designed specifically for dogs, to keep our furry friends safe and healthy. It's the next generation of dog harness that utilizes cutting-edge material, hardware, and software technologies to make it possible for city living with dogs become safer and more comfortable.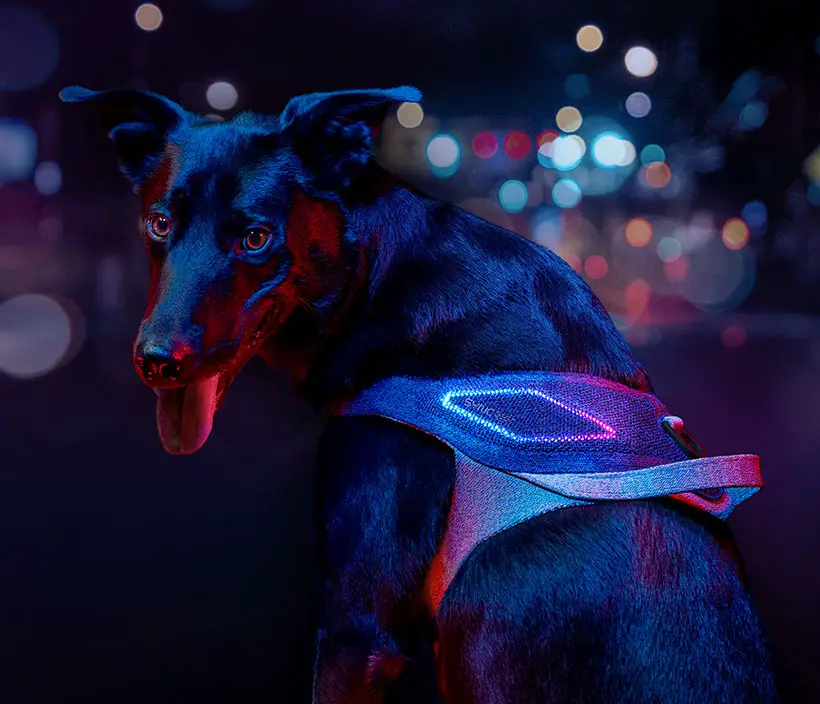 JK9 Sync Smart Dog Harness comes with built-in geolocation that makes sure you can locate your dog when they get lost, its fully automated LED lighting allows you to pay attention to your walk. Furthermore, you can still monitor your dog when you're not with them, the built-in movement sensors help to monitor the quantity and the quality of your dog's activity, whether it's in healthy range or not. After all, our pets are our family, it's important to keep them safe and healthy under our care.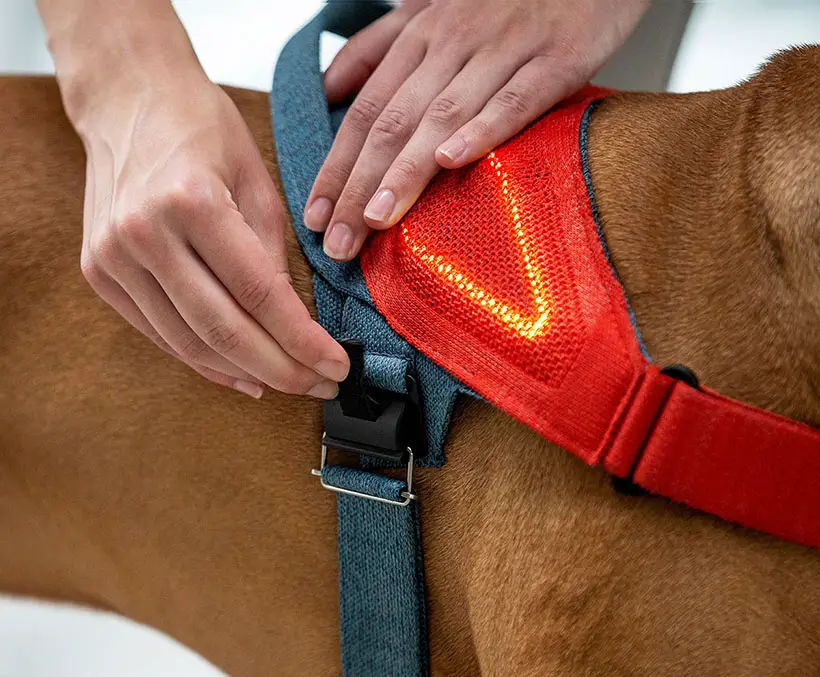 The battery inside JK9 Sync is able to transmit a signal to the owner about the dog's location for about two weeks. Moreover, the motion sensors work pretty accurate as you can tell whether your dog is standing, sitting, playing or even sniffing something. By analyzing your dog's patterns of movement and behavior, the smart algorithm of the harness would deliver big data for overall health of your canine friend, it alerts you when it drops below healthy. By wearing JK9 Sync harness, it is hoped that we can change the lifestyle of urban dogs as well as dog owners as we know it. The app of JK9 Sync allows you to manage important settings, from geolocation, lighting, to lifestyle functions. When it's getting dark, the LED lights will automatically switch on, and the farther your dog is, the stronger the light gets. Just in case your dog moves too far away for you, your phone alerts you immediately.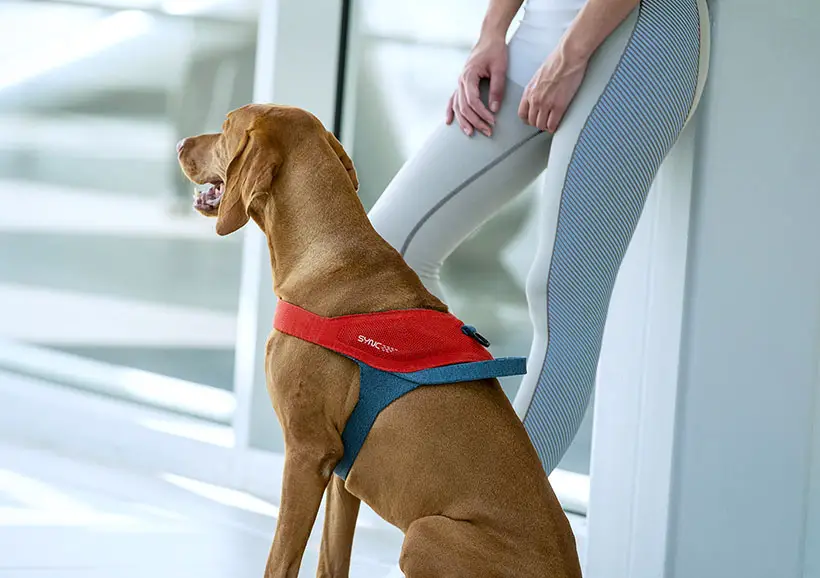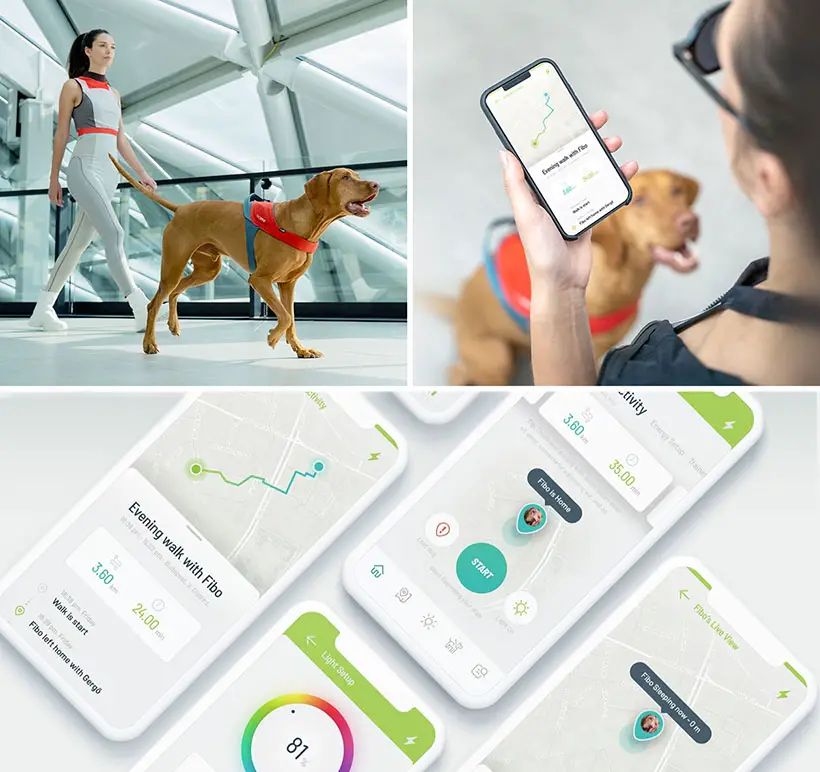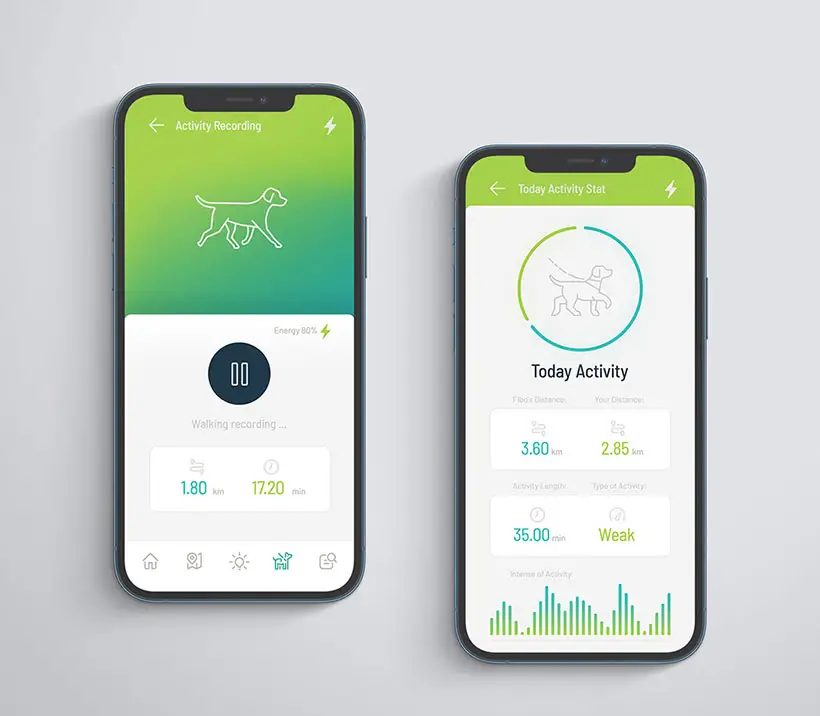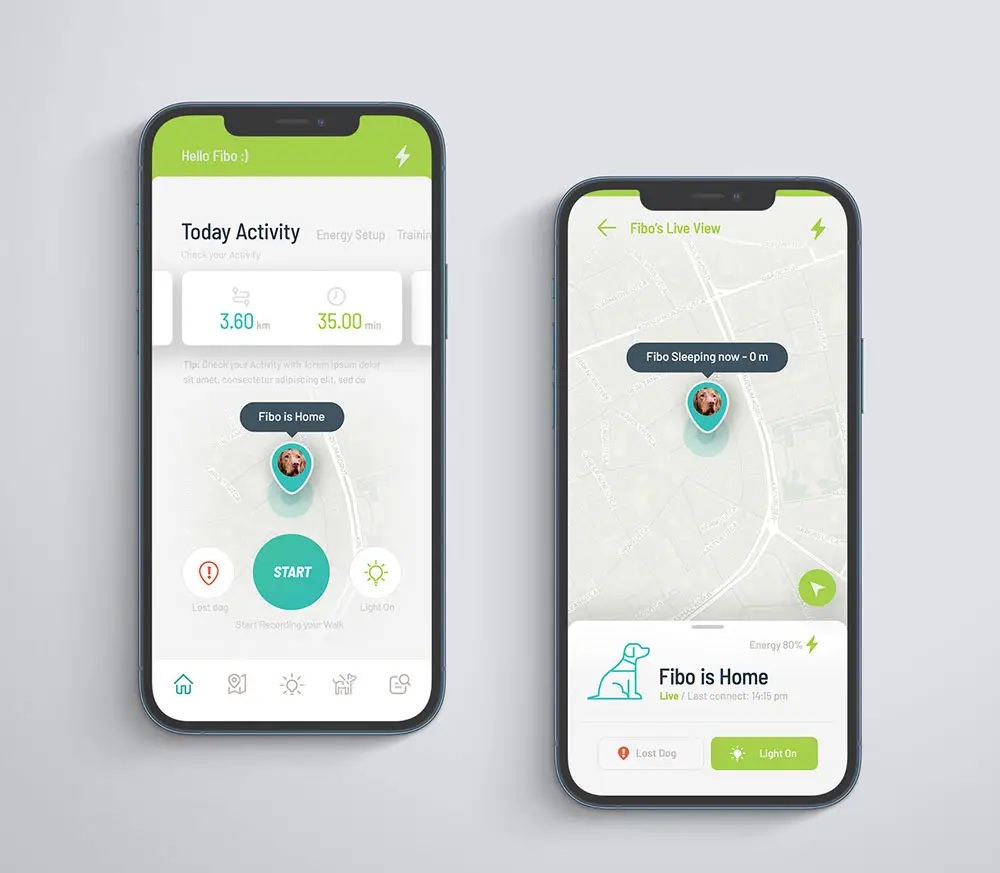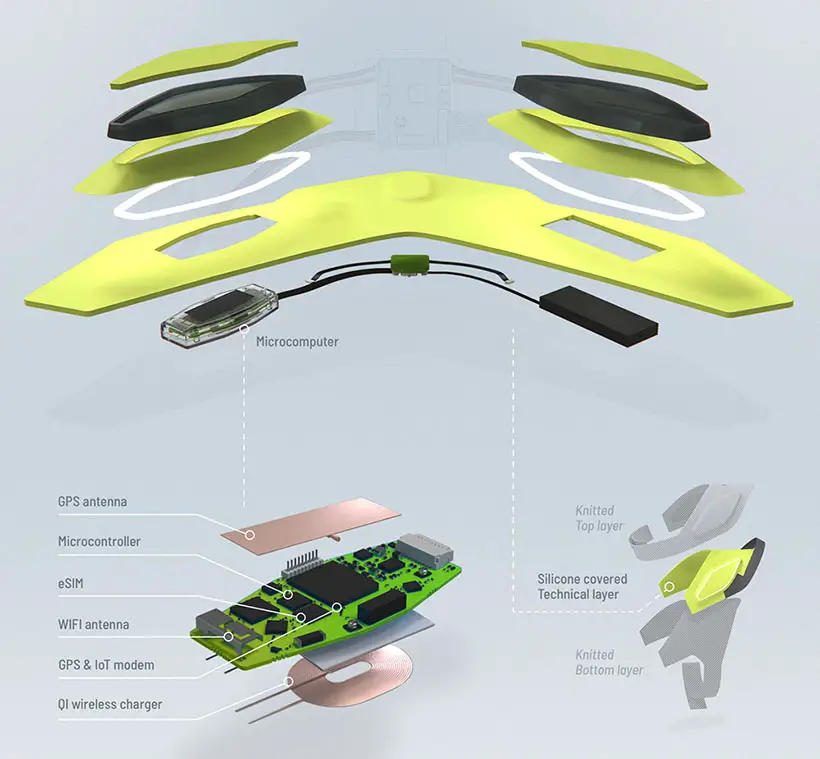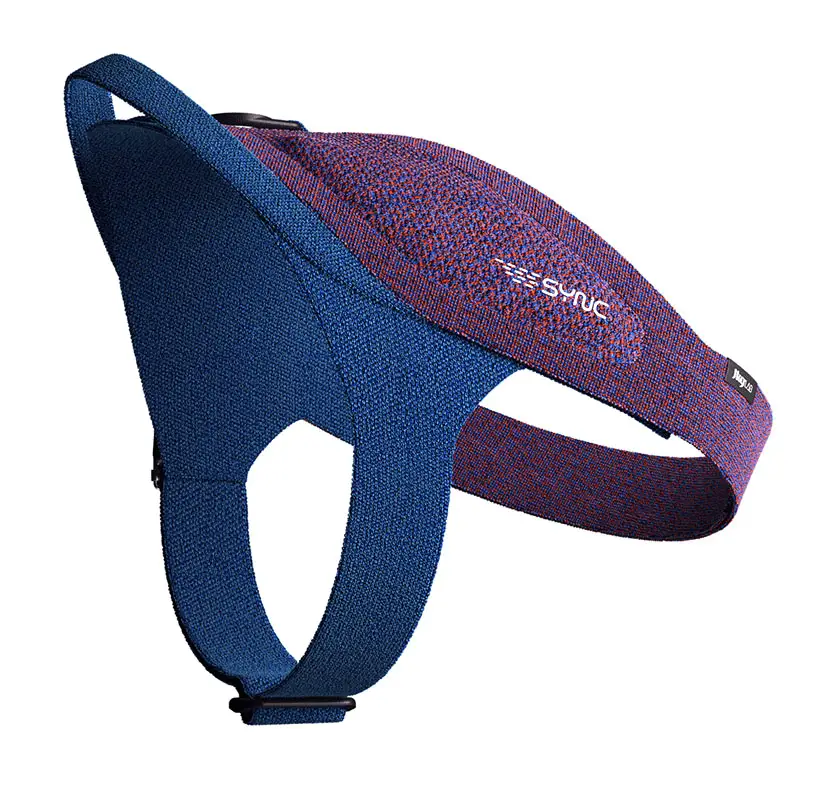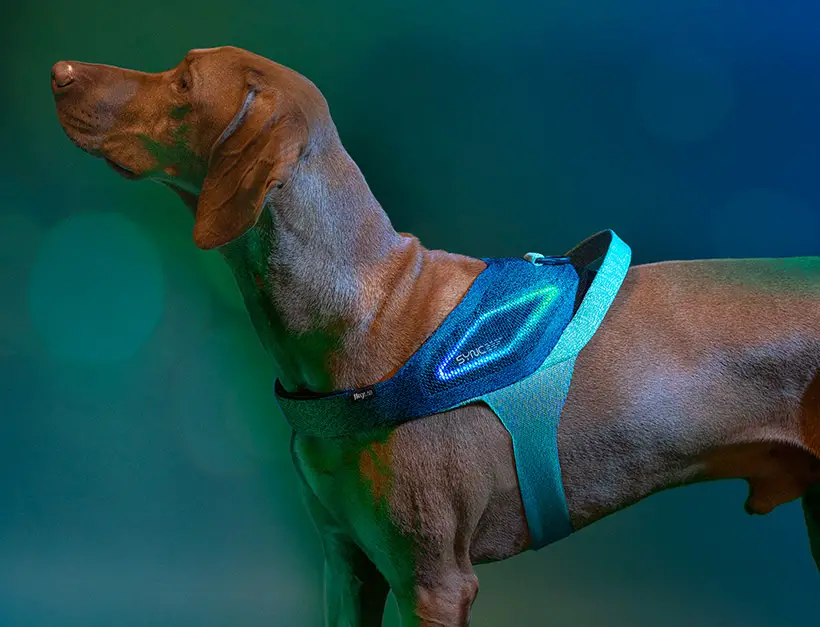 Project Team of JK9 Sync Smart Dog Harness:
Gergő Kozma (Project leader & Tech researcher)
Alberto Vasquez (Lead Product Designer & Design Researcher)
István Vincze (Lead UX & Digital Designer)
Gyula Sebő (Engineering Consultant)
Pál Jelli (Engineering Designer)
Emese Forgács (Colour Designer)
Ákos Szabó (Mechanical Engineer)
Attila Tamás (Mechanical Engineer)
Attila Egri (Software Engineer)
Ádám Németh (Software Engineer)
*Some of our stories include affiliate links. If you buy something through one of these links, we may earn an affiliate commission.