Dirk Oehlerking of Kingston Custom once again has done a great job with his latest creation, the R 18 The Crown Motorcycle. This project is described as the best of his work so far, it's undeniable that Oehlerking has passion for unique motorcycles, the proof is in this unique masterpiece.
This project is designed for BMW Motorrad to celebrate its 100th anniversary. Well actually Oehlerking started with BMW R18 then stripping it down and shaped the design using hard foam and cardboard, before finally constructed it with a self-designed aluminum sheet metal body. It also comes with a front wheel suspension that has a double-sided swinging arm and central suspension strut. BMW Motorrad R 18 The Crown delivers elegant, powerful, and innovative appearance.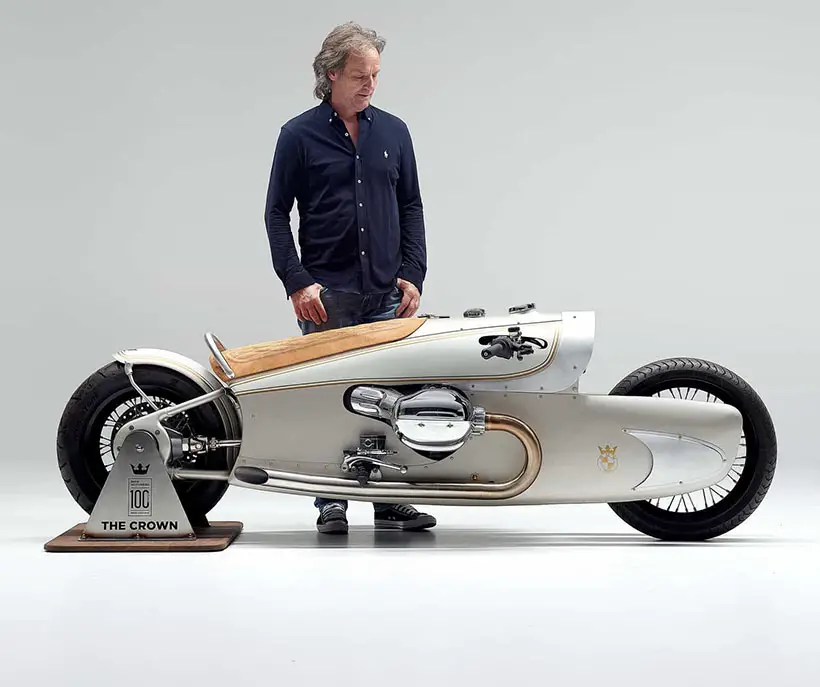 The new innovative design of BMW Motorrad R 18 The Crown Motorcycle requires significant technological adaptations that includes several customized parts. That body parts and 8-liter fuel tank were crafted from 2mm thick aluminum sheet metal, it is hand-cut, bent, and shaped, other handcrafted elements would be two stainless steel exhaust manifolds. All these new custom parts integrate in harmony with other standard components such as instrument, headlight, switch unit, and footrest system.
For finishing touches, R 18 The Crown Motorcycle for BMW Motorrad was given a Champagne Platinum paint finish that comes with a mother-of-pearl effect. It is also completed with BMW brand emblem featuring a small crown. Dirk Oehlerking also covered the 2mm thick saddle with genuine leather, along with other several components to complement the overall aesthetic of this concept motorcycle.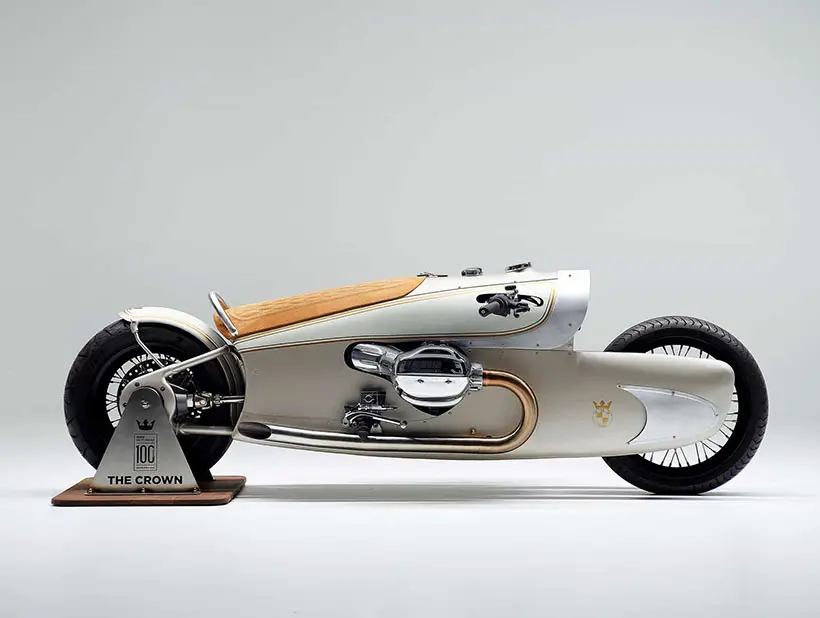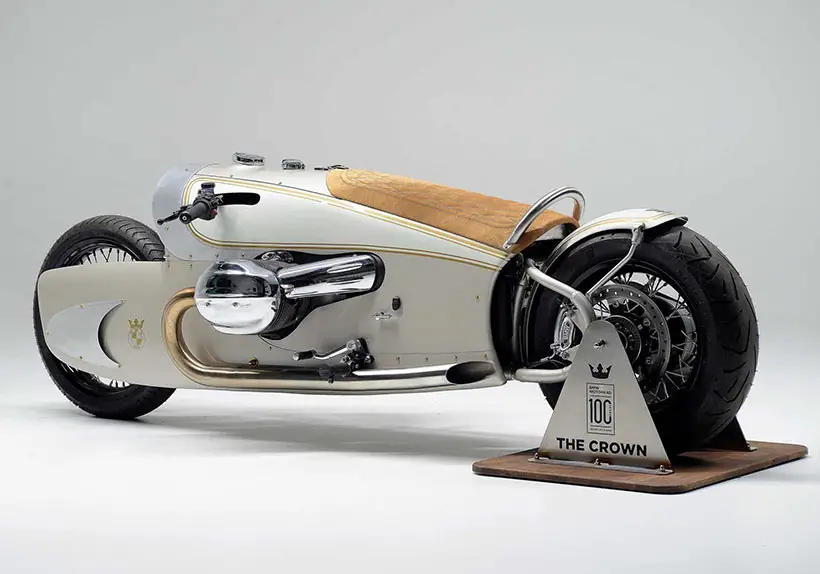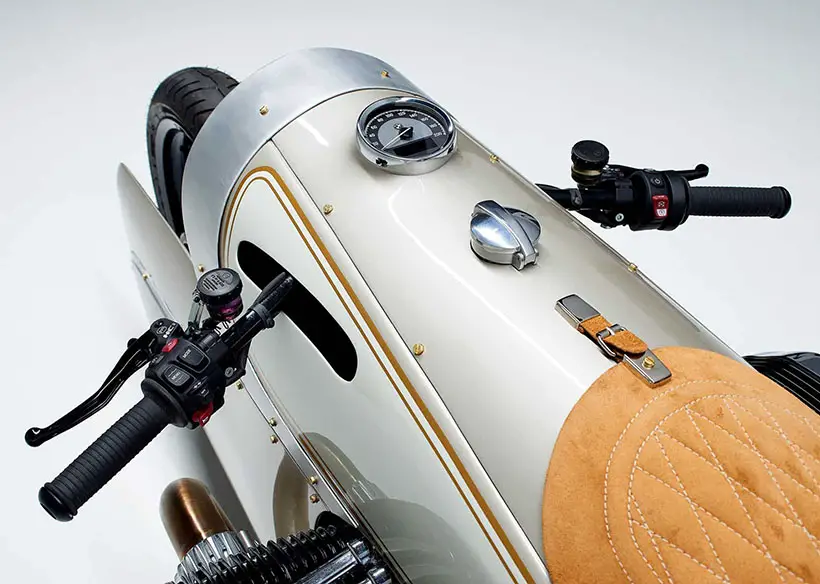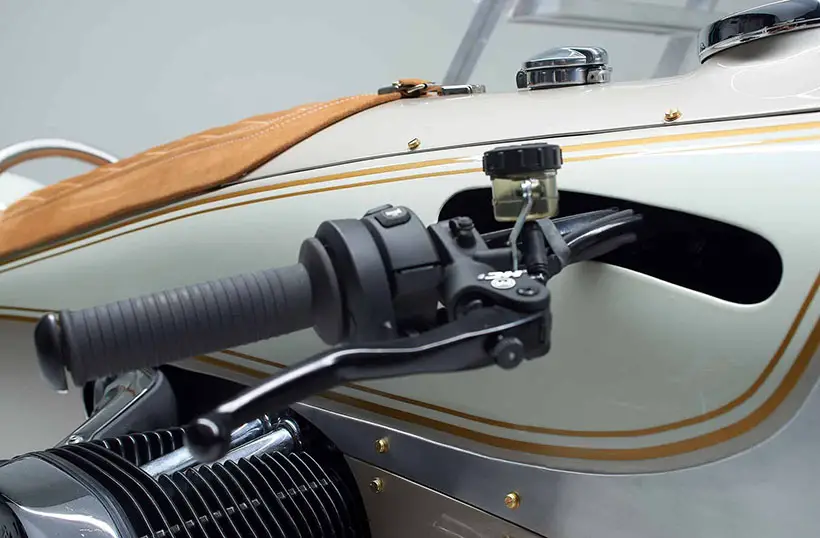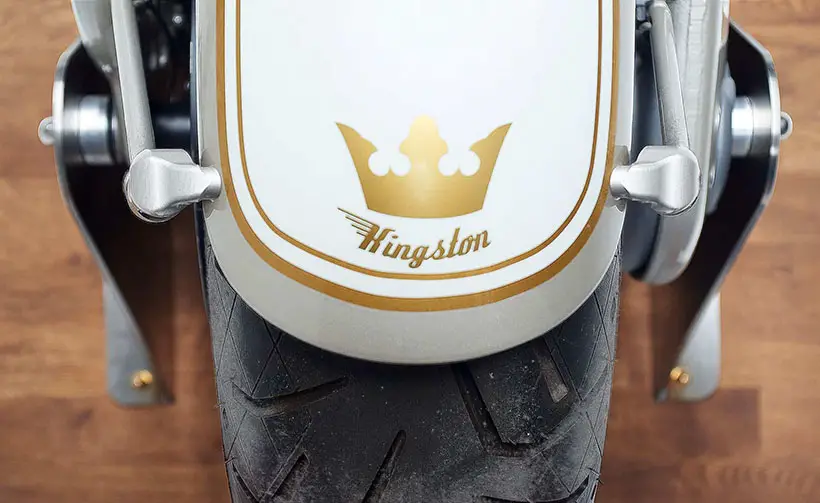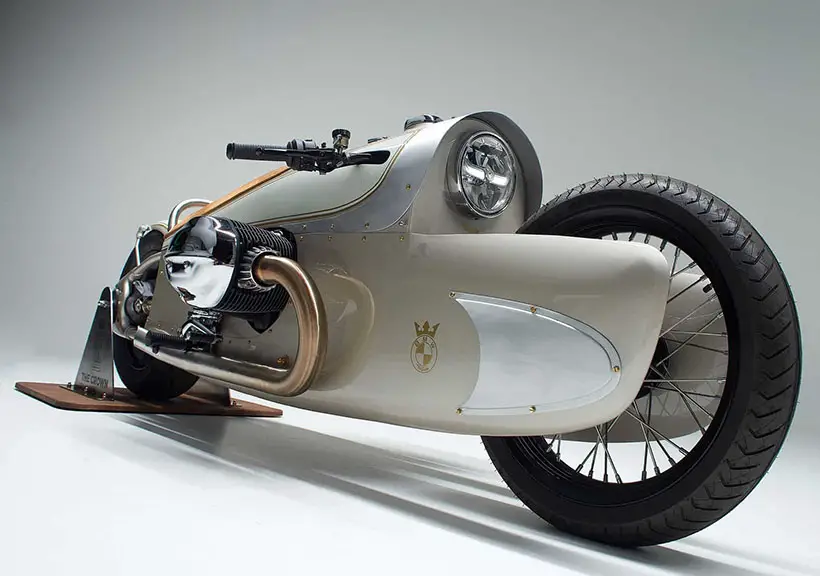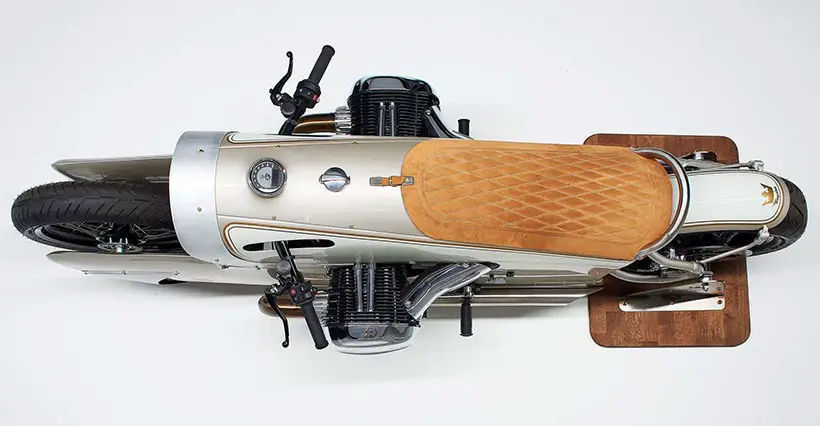 *Some of our stories include affiliate links. If you buy something through one of these links, we may earn an affiliate commission.