Measuring non-flat surface would be easy with Touch Tape Measure. This concept offers you an easy way to measure any object, it's a thread-based tape measure with a suction cup. Unlike our traditional tape measures, we can't get accurate measurement of non-flat surfaces, not to mention professional tape measures are too big to carry around. There's a suction cup attached to the thread to mark the start and an OLED panel informs you about the distance measured. Pretty nice idea isn't it?
Designers : Prof. Yang Ming-Chin and Chen Hsin I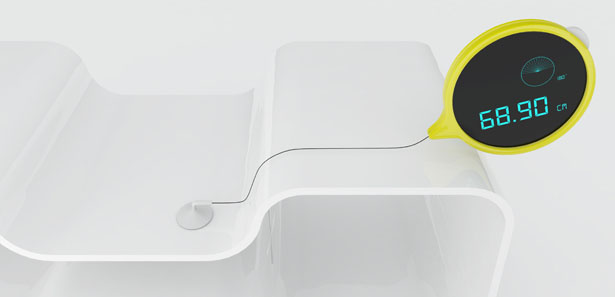 *Some of our stories include affiliate links. If you buy something through one of these links, we may earn an affiliate commission.