It's a coffee table and a cozy place for your cat to relax, Igloo would be an ideal furniture for design conscious pet owner. Place it in your living room as a coffee table or in the bedroom as a side table, wherever it is, your cat would always find a nice space to hangout next to you. Igloo is a modern furniture design for both of you, you and your cat. When you own a pet, it's highly possible that your furry friend makes a mess in the living room. Keeping this in mind, João Teixeira wanted to create a modern home furniture to complement your contemporary décor while providing a nice shelter for your pet to sleep and relax.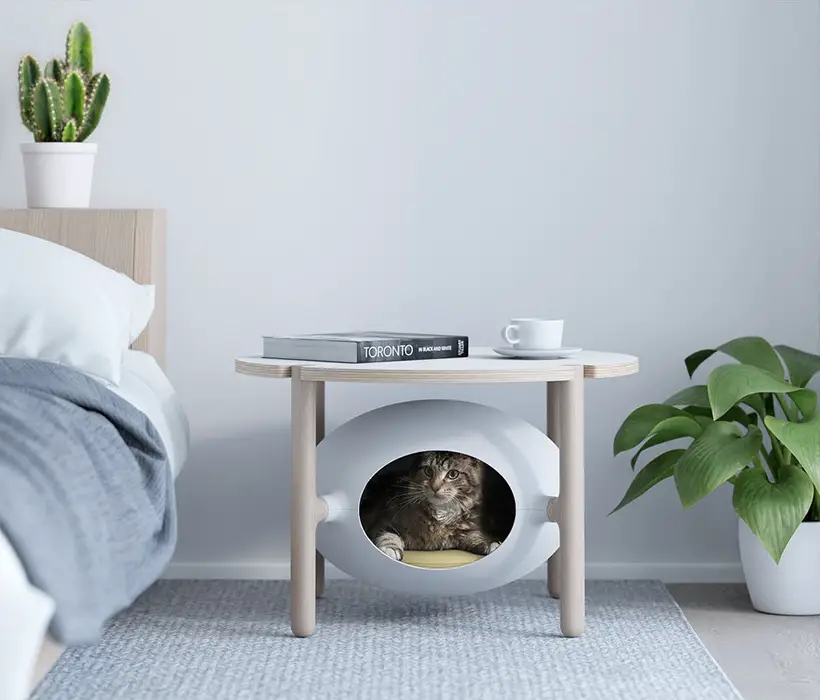 This integration started by focusing on the comfort of your pet. Aesthetic aside, João Teixeira wanted to make sure the most comfier look and feel by studying how cats tend to lay down, that's why he played around with sphere shape. While working on this unique form, he got the idea to create side connectors by attaching four legs and trying to find the balance between form and function from that point.
The cat bed is made out of plastic, in order to create a nice contrast between materials and shapes, Igloo features unique cut outs and uses white wooden top to create relation with that white plastic box underneath it. By infusing Scandinavian aesthetics, Igloo coffee table integrates a cozy shelter for your cat while complementing your living space.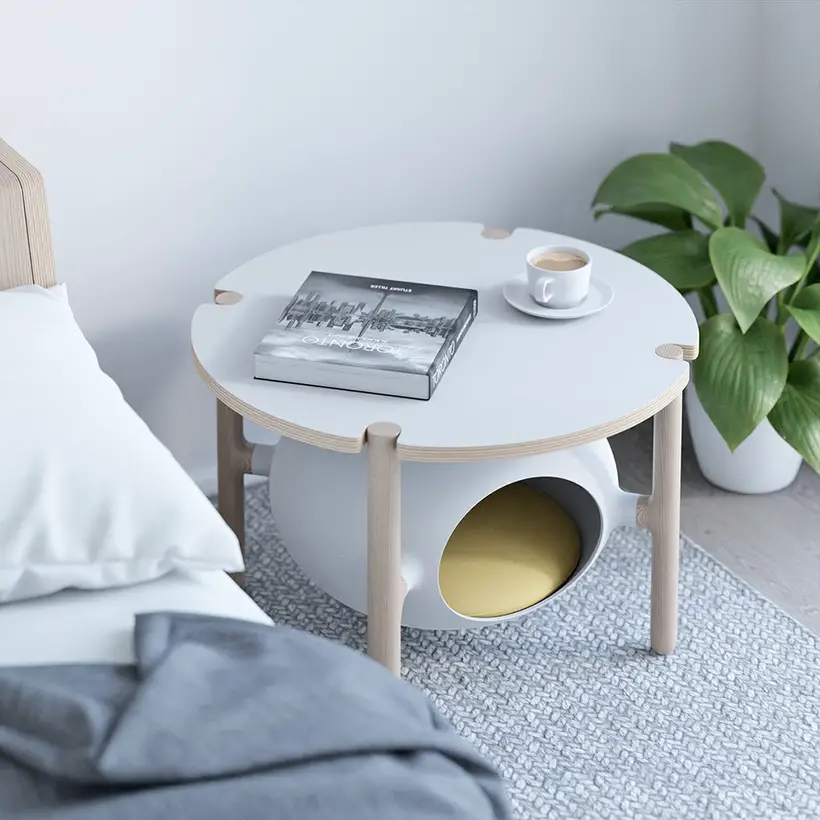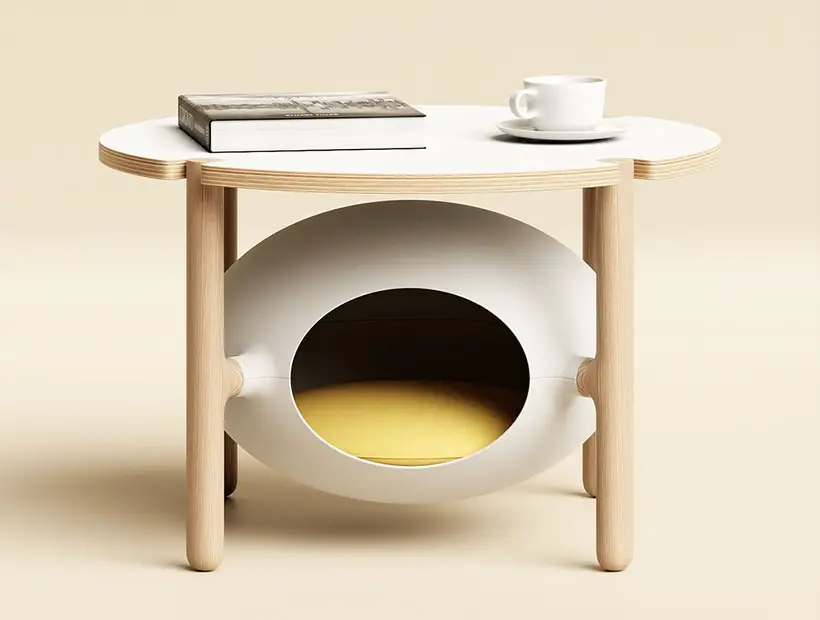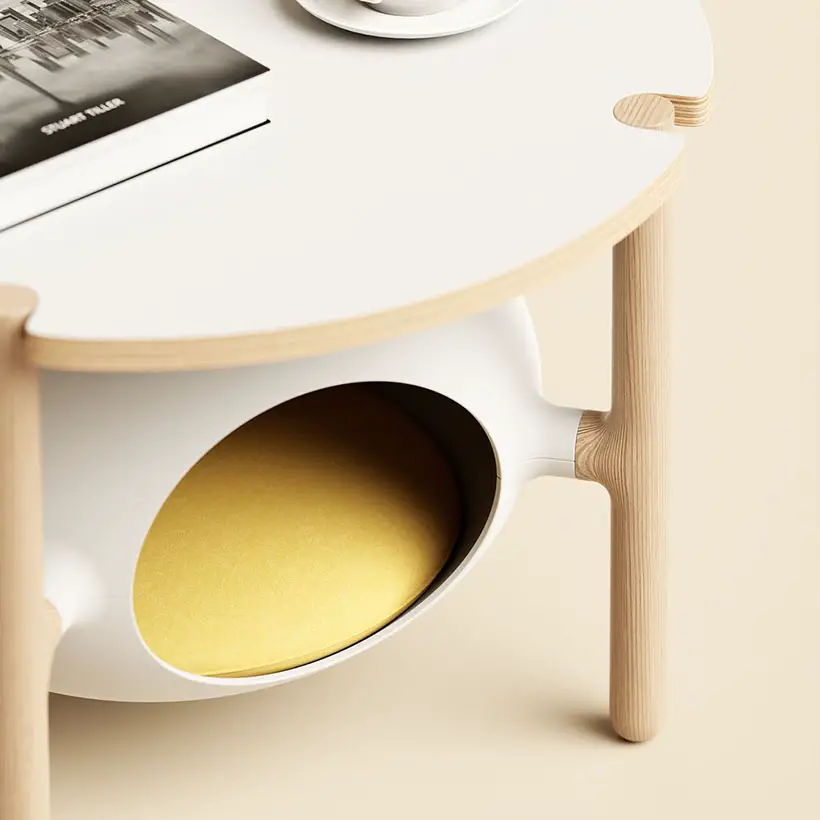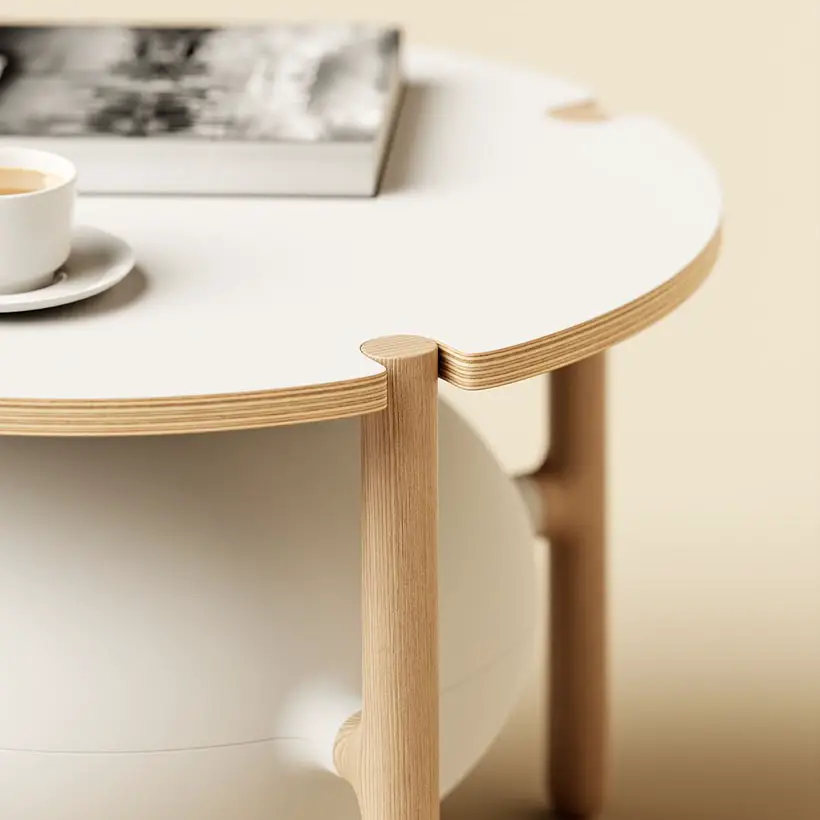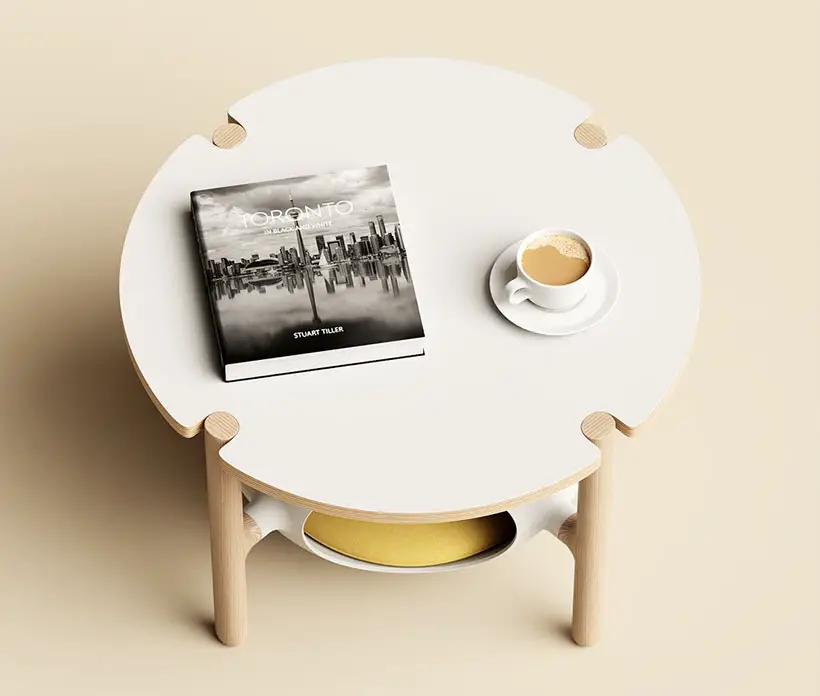 *Some of our stories include affiliate links. If you buy something through one of these links, we may earn an affiliate commission.