Soon after Hidromek's acquisition of Mitsubishi's motor grader business, the subject of expanding the product range arose, and the 15-ton capacity HMK Vision Compactor concept was the result. Hakan Telesik, Hidromek's design studio executive, believes that this product would be a good way to open up Hidromek's path to the road construction segment. This concept offers future vision of soil compactors in the next 10 years along with technological advancements. Current soil compactors are used with standard or special attachment depending on the varied ground conditions, this concept compactor offers the ability to combine different attachments in single drum. The innovative mechanism allows it to do both loose ground compaction and tight ground compaction without intervention or interception of the operation. Operator can combine different attachments in a single "Shape-Shifting" drum with 17-degree oscillation, saving a great deal of time and labor.
Designer : Hidromek Design Studio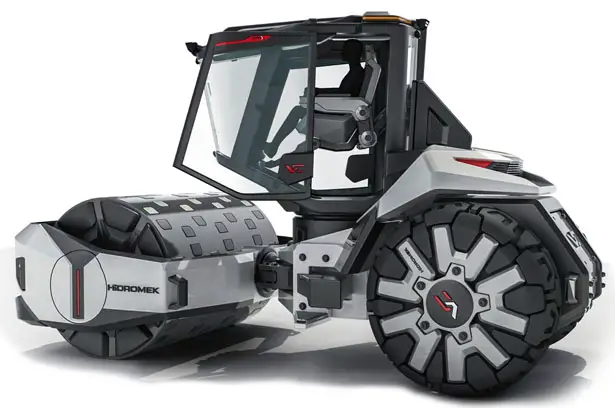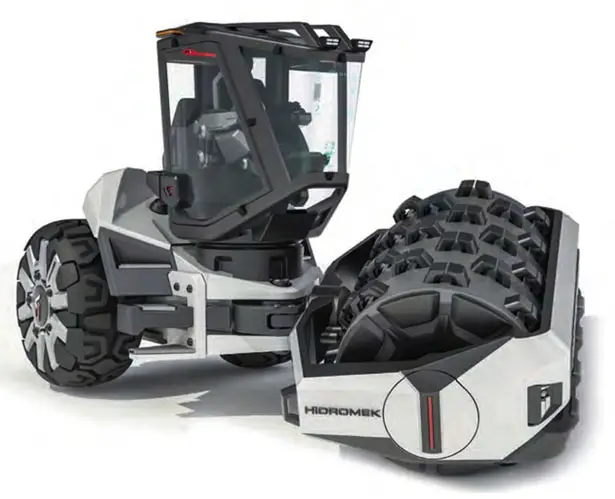 Since the mechanism responds to magnetic force, it causes ribs to arise from the drum. This method allows the machine to efficiently perform compaction of both loose and densely packed ground without any help from operator. The Ground Hardness Tester (GHT) feature would automatically activate the mechanism. Located in the front lamp assembly, where it is protected from external impacts, this ultrasonic distance sensor perceives and transmits forthcoming changes in ground hardness up to 1m ahead of the machine. During the compaction process, a laser distance meter projects the impact area of varied frequency vibrations on the ground ahead of the operator, clearly enough to be visible in any conditions.
More images of HMK Vision Compactor: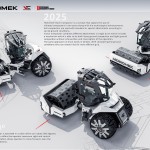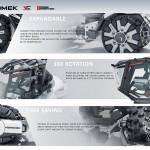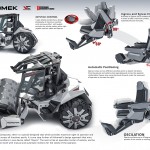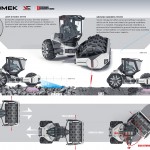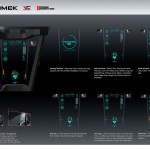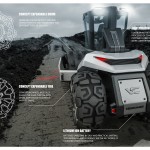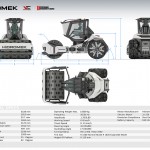 *Some of our stories include affiliate links. If you buy something through one of these links, we may earn an affiliate commission.