Staircase handrails usually are not considered to be a great navigation, however, if we use Braille Staircase Handrail, it would be really handy for visually impaired and blind people. The system can be integrated easily with common staircase handrail, thus providing great navigation information to assist visually impaired without changing their experience of those with other people.
This Braille communication system provides information about different floors and tenants, it also informs about how many stairs left. Using cylinders to compose the Braille, they are installed onto holes on the rail.
Designers : Zhou Wenqiang, Bao Haimo, Jin Zhixun, Li Meiyan and Li Xinyi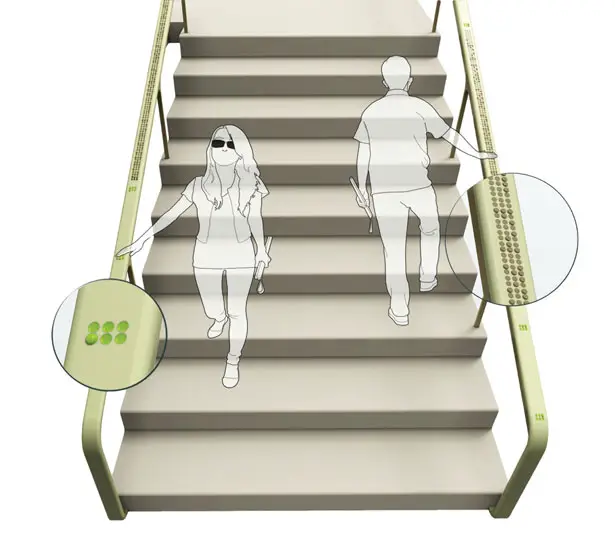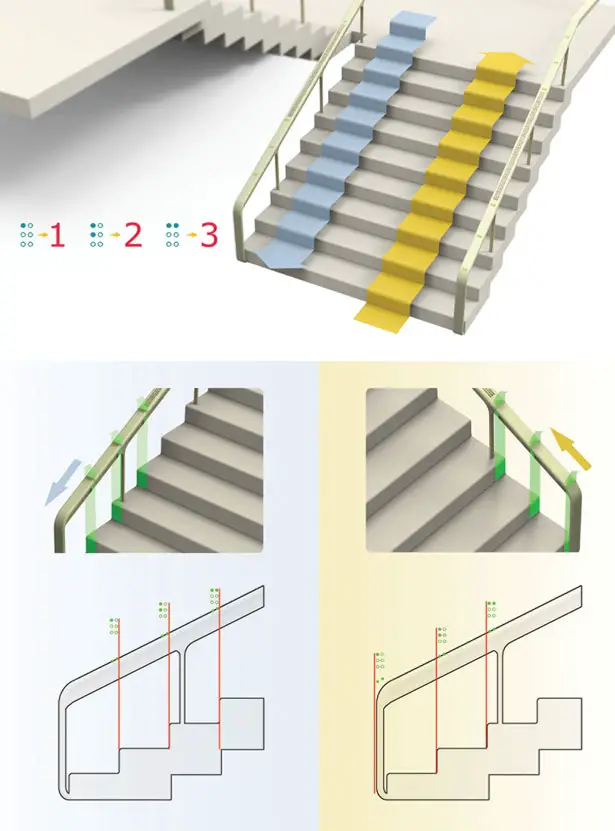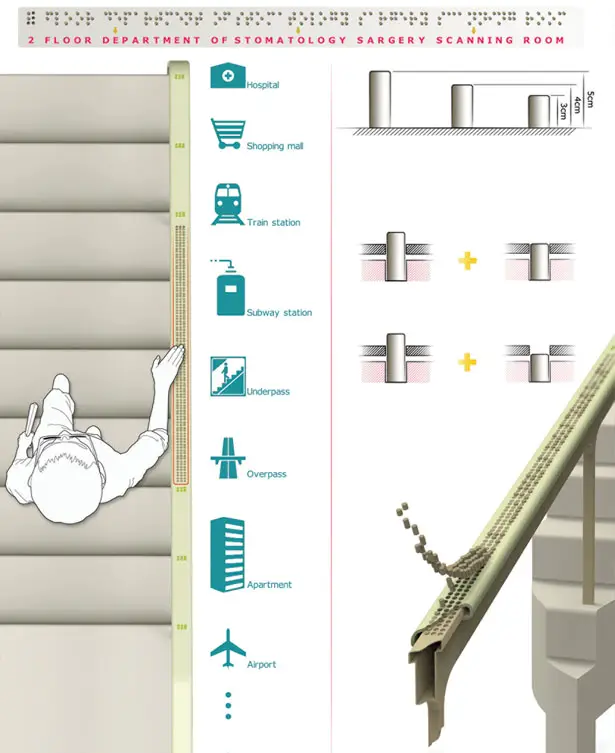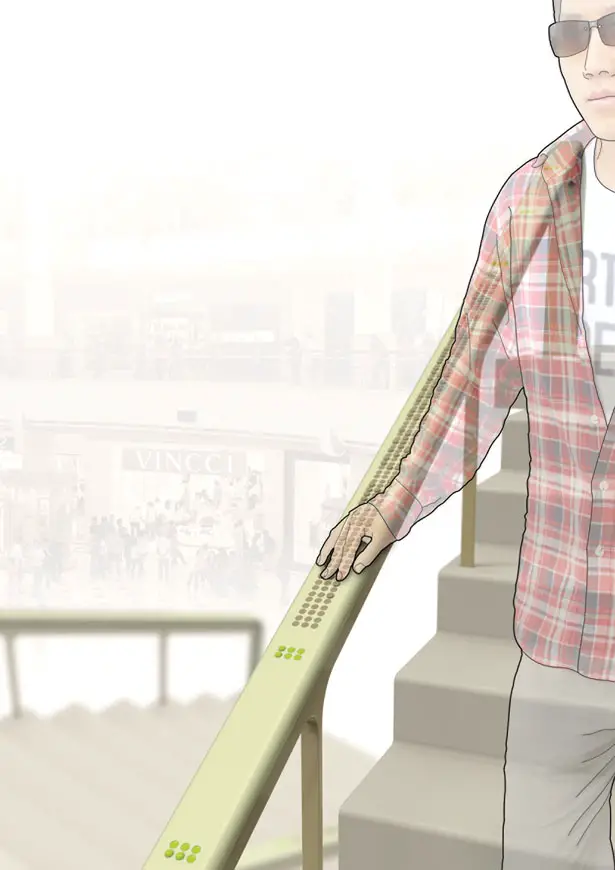 *Some of our stories include affiliate links. If you buy something through one of these links, we may earn an affiliate commission.