Harp E is a project inspired by the absence of affordable, quality harps on the market. It's an electro acoustic harp designed for students so that they can have instruments that's accessible for them. It's been known for hundreds of years that harp levers are either good and very expensive or cheaper but poor quality. Well, between a violin, a flute, and a harp, most children choose the harp. All harpists and teachers expect you to have a minimum of 24 strings, fully levered, and the right quality, yet the cost might be super expensive for students. This music instrument is intuitive and immediately sounds really good. Unfortunately, today harps are still expensive, moreover, they are only produced in small numbers that maintain its price high. Harp E project aims to break this cycle.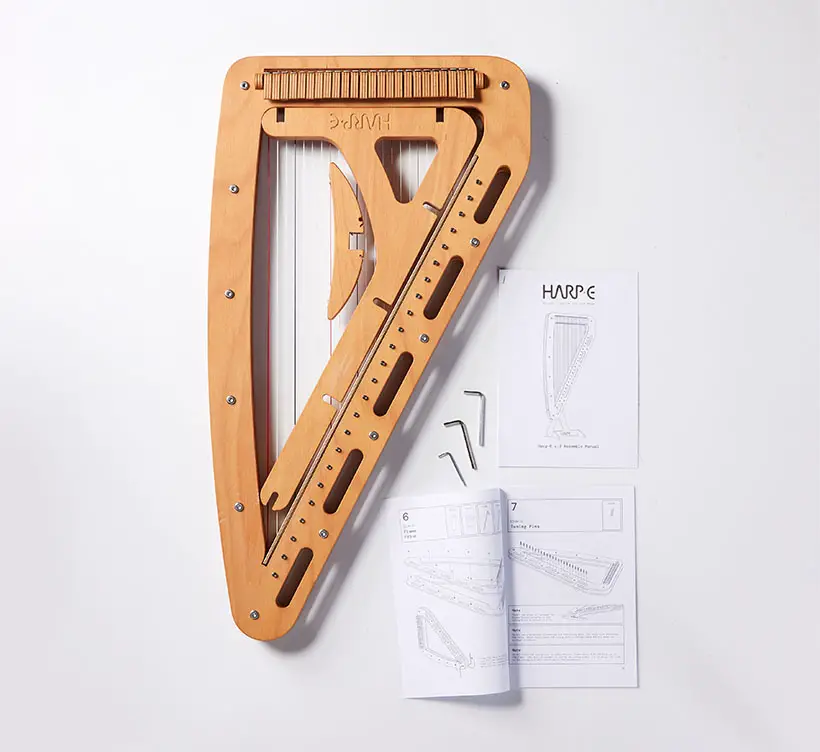 Designed by Joris Beets, Harp E Electro Acoustic Harp promises world's most affordable yet professional grade electro-acoustic harp. This ancient and sophisticated instrument has been completely redesigned from scratch into more simple, flat pack, self-assembly instrument while still featuring its elegant shape. All fragile parts are arranged inside the sturdy frame, making Harp E portable, stackable, and adjustable while providing superior strings and electronics at a fraction of the price of conventional harp.
Harp E comes as a DIY Kit, but it can easily assemble manually just using a standard Allen key. User can customize this instrument with paint, hacks, or mirroring the entire harp for left handed person. User can play it on an adjustable stand or worn just like a guitar.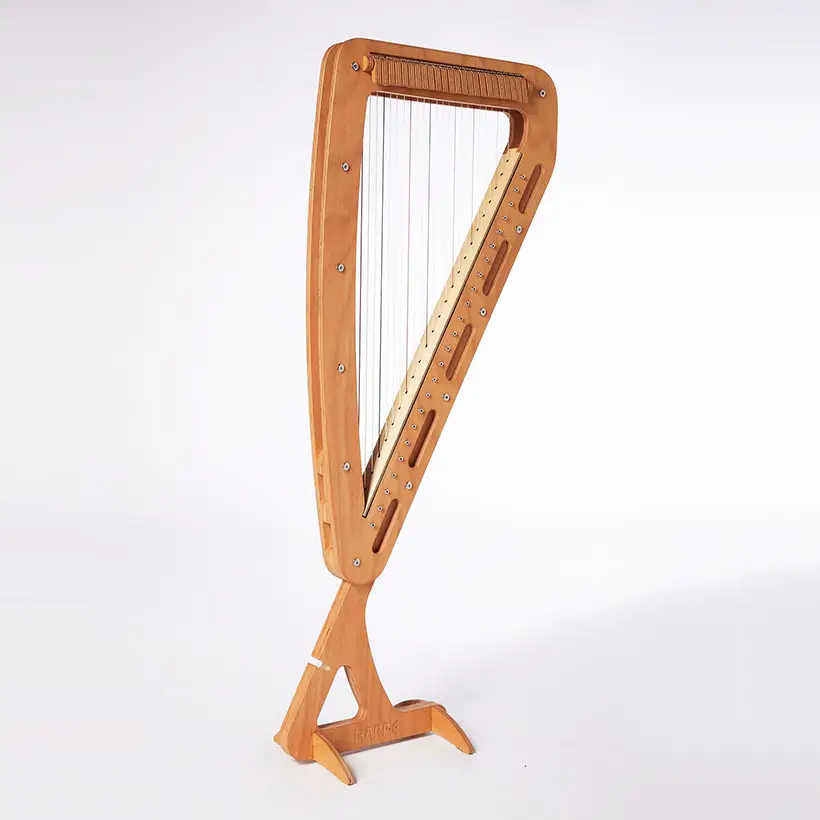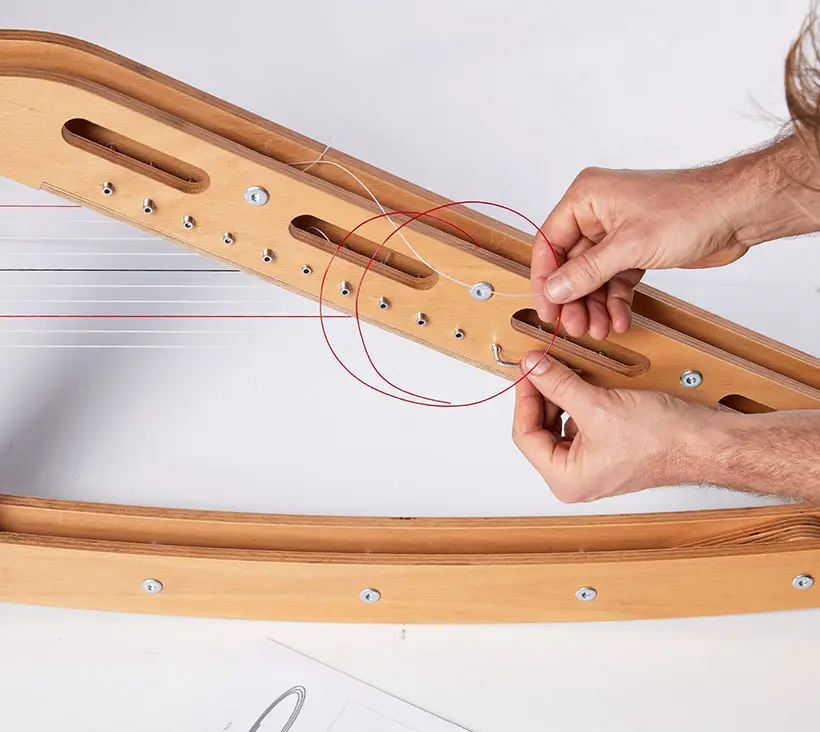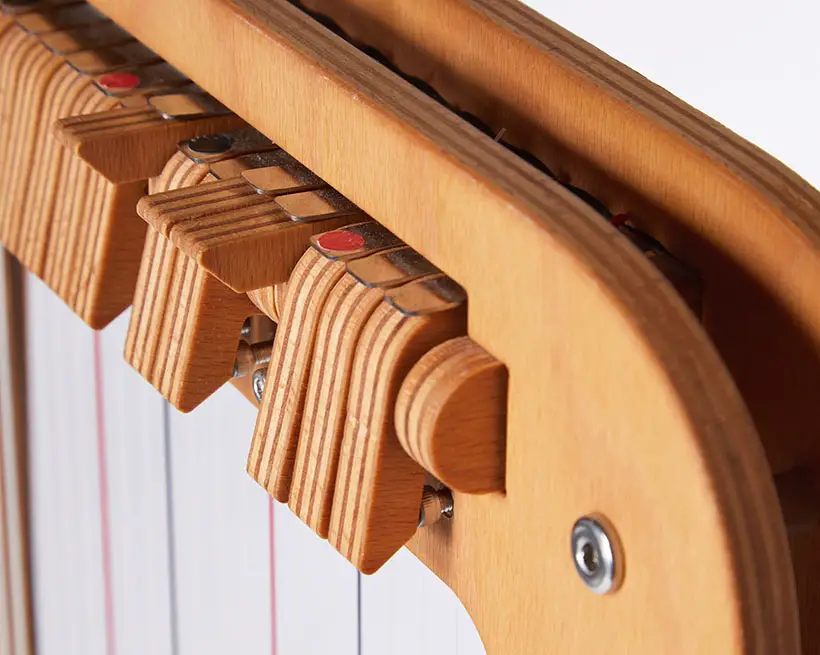 *Some of our stories include affiliate links. If you buy something through one of these links, we may earn an affiliate commission.