With the widespread of diabetics among almost all range of people around, medical equipment manufacturers are introducing various products everyday. The Gluco(M) Wristband is a concept medical device that offers three major functions to diabetics: non-invasive and instant glucose reading, storing previous readings history with averages, and an extremely useful insulin chamber with loaded syringe cartridge. This innovative product is featured with 'Reverse Iontophoresis' technology and collects glucose samples from body fluids by using an electric current flowing throughout the sensors. The readings are shown on the back-lit LED display and different required buttons for operating this device are placed at the edge of this device.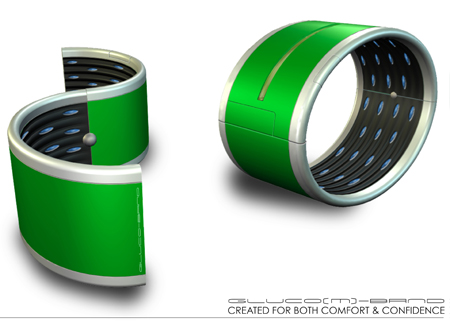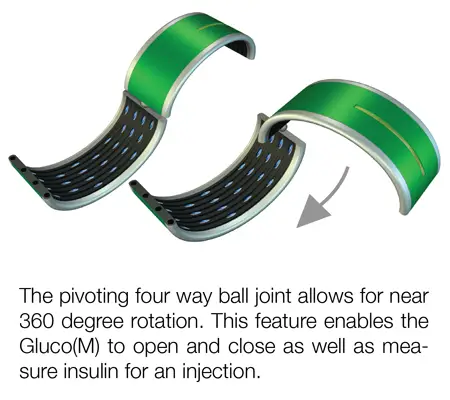 Text from Eli :
The Gluco(M) is a medical concept that provides diabetics with three functions: instant and non-invasive glucose readings, history of previous readings with averages, and an insulin chamber with a loaded syringe cartridge for injections.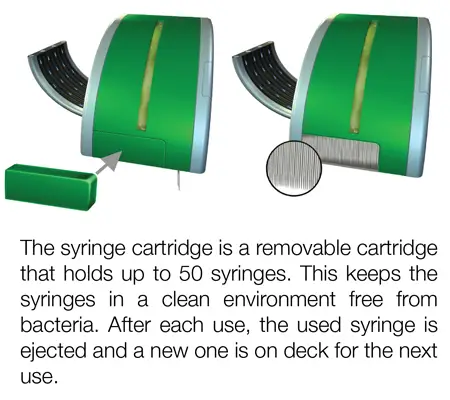 Diabetics must monitor their own blood glucose levels times a day, to determine how far above or below normal their glucose is and to determine how much insulin(s) they may need. This is usually done by placing a drop of blood from a skin prick onto a glucose strip and then inserting the strip into a glucose meter, a small machine that provides a digital readout of the blood glucose level.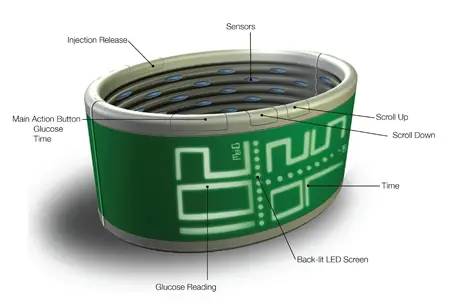 The Gluco(M) uses a technology known as "reverse iontophoresis." By using an electric current running throughout the sensors, it collects glucose samples from fluids in the body. The device is then able to read the sample and give a reading. With this technology, diabetics can keep a much closer watch on their glucose levels and avoid the problems that may occurs from having levels too high or low. The Gluco(M) enables users with the convenience of checking blood-sugar levels more frequently throughout the day, thus yielding for better control of glucose in the blood stream.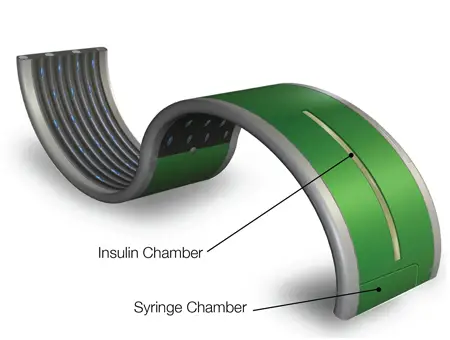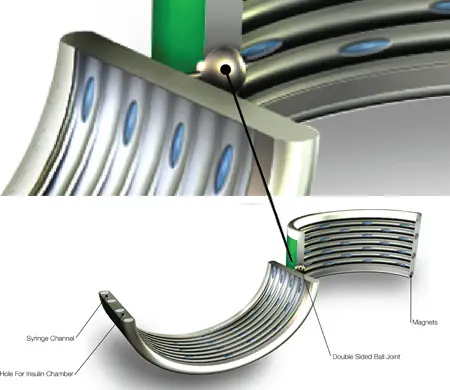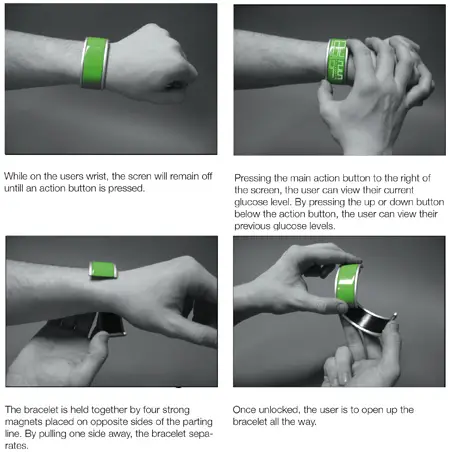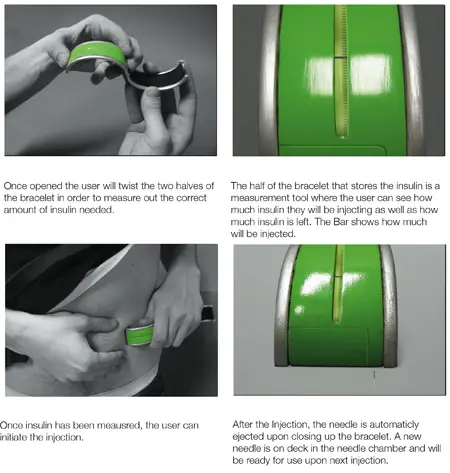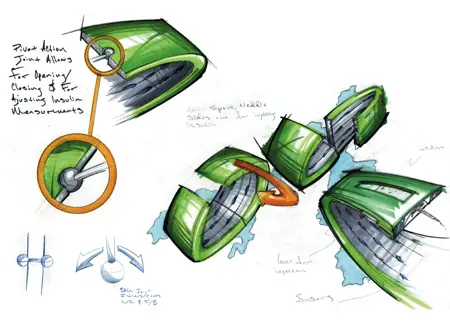 Designer : Eli Hariton
*Some of our stories include affiliate links. If you buy something through one of these links, we may earn an affiliate commission.