London Garden is a concept car free zone in downtown London allowing bicycles and busses only as transportation means. In this connection, the designers have created an innovative transportation system combining a bike and a bus including the supporting infrastructure.
The bicycle is designed to generate energy when riding and this energy can be used as currency to pay for your bus rides. The bike electronically folds into the bus seat storage mode for space and weight efficiency and to fit on the bike stand. Bike stands can be found at the bus stops where the bikes will be stored securely in order to collect energy from the sun and wind. Moreover, it contributes energy to the bus system that was generated during riding and stored in inner batteries. Finally, the energy will be accumulated from all the bus stops into the London Garden network system, which is the Universal Electricity Network of this concept.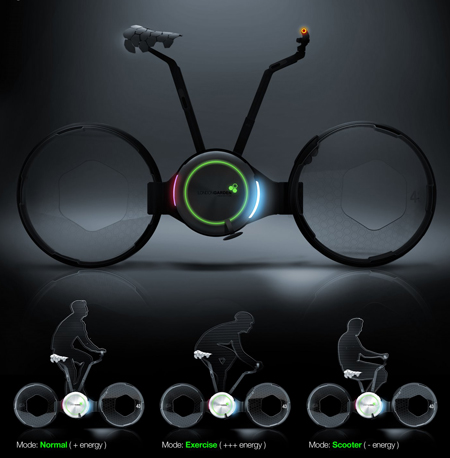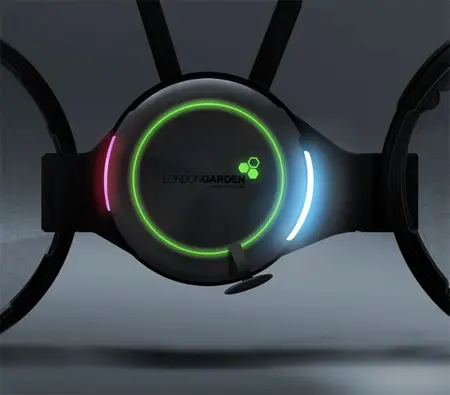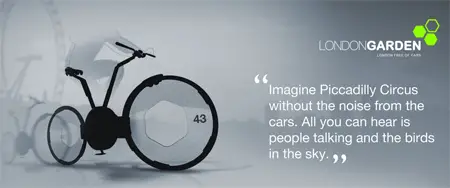 (Click to view bigger image)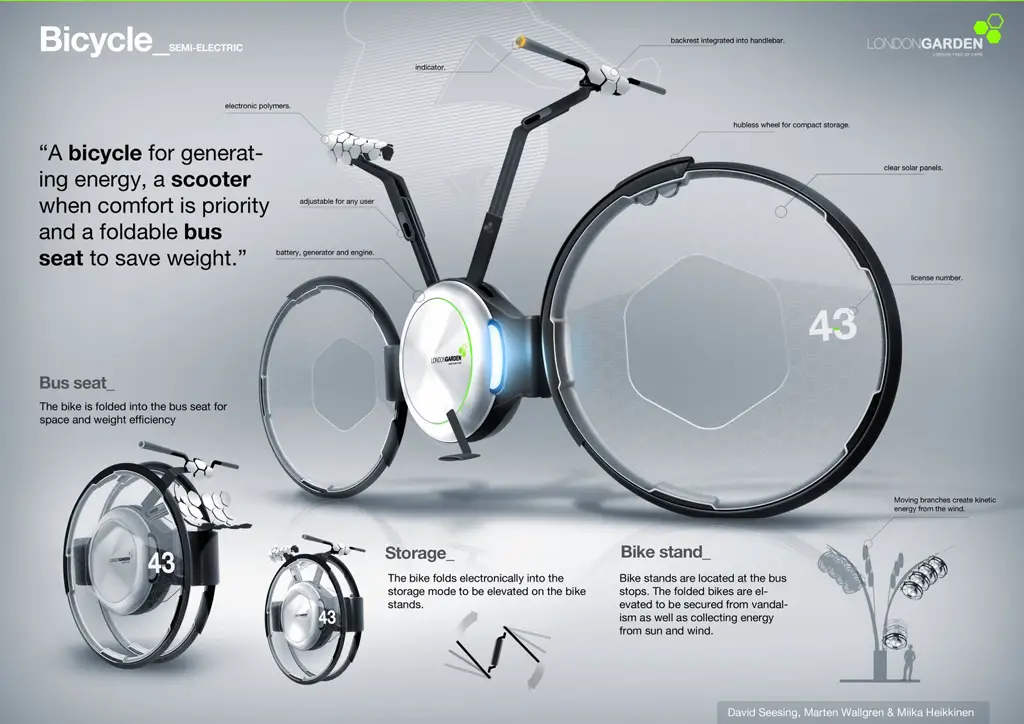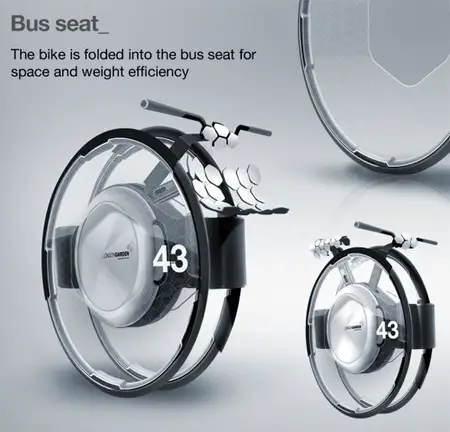 (Click to view bigger image)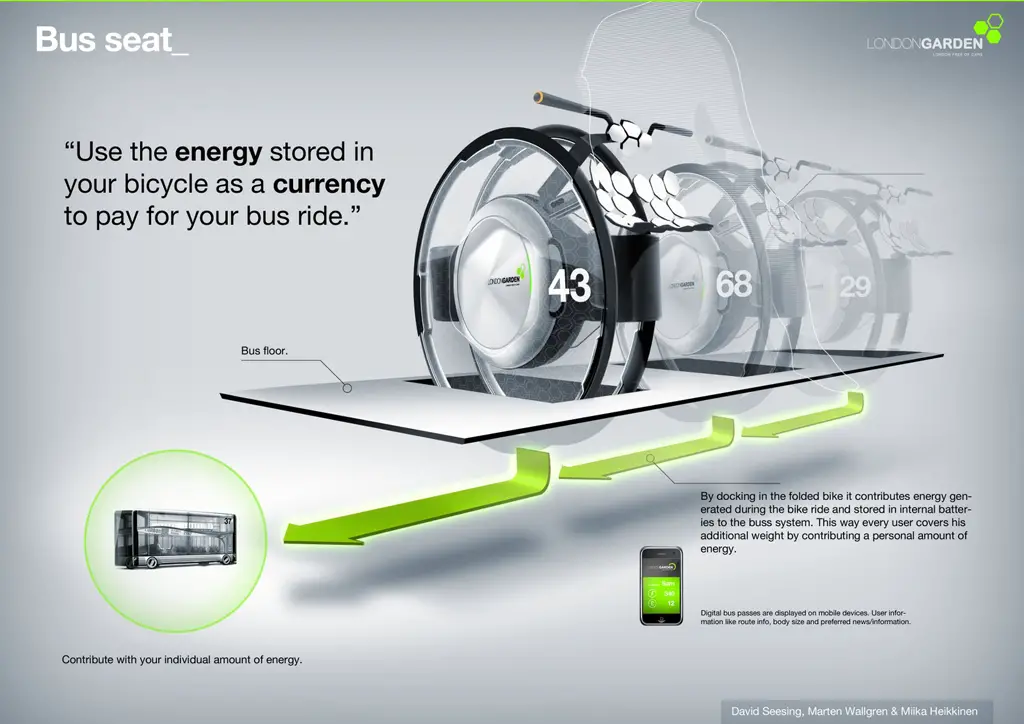 (Click to view bigger image)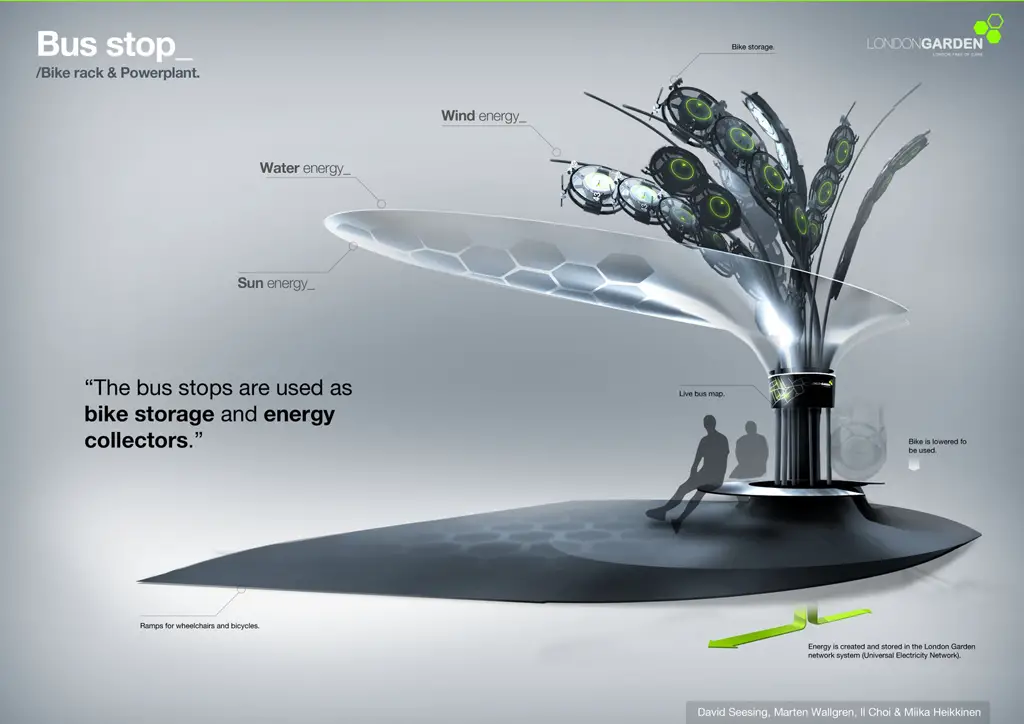 Designer : Marten Wallgren, David Seesing, and Miika Heikkinen
*Some of our stories include affiliate links. If you buy something through one of these links, we may earn an affiliate commission.