Fontus is an innovative water bottle that transforms air into water, it's a nice self-filling bottle for your bike. Basically, this concept harvests water from the air, it's actually a simple method that has been practiced for more than 2000 year in some cultures in Asia and Central America. Our atmosphere contains more than 13.000 km3 of unexploited freshwater, this project attempts to discover these resources by absorbing humid air, separate water molecules and air molecules then store water in liquid form in the bottle.
The most ideal application for Fontus would be bicycle water bottle. After a long bike hours, biker usually feel extremely thirsty and in constant search for fresh water sources such as rivers or gas stations. This problem can be solved with their water bottle is automatically filled itself up. Powered by solar cells, this water bottle harvests up to 0,5 liter water in an hour, especially under regions of the world where air humidity is high.
Designer : Kristof Retezár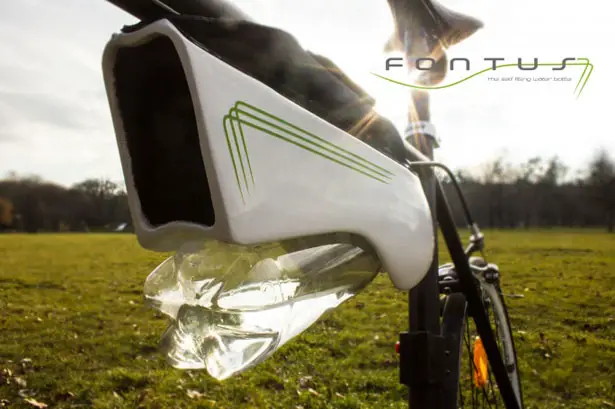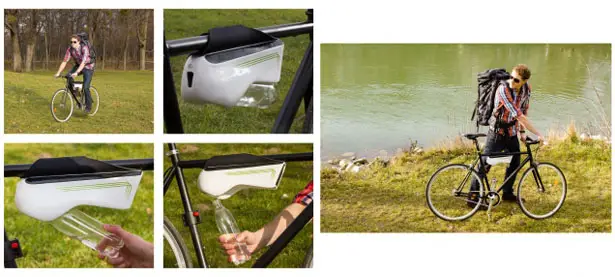 Fontus features small cooler at the center called Peltier Element, when powered by electricity, the upper side cools down and the bottom side gets hot. When you cool the hot side down, the colder upper side will become. In this way, these 2 sides are separated and isolated from each other. When the air enters the bottom chamber when you moving forward with your bike, it cools down the hot side down. On the other hand, when the air enters the upper chamber, it is blocked by perforated little walls, reducing its speed in order to give the air the time to lose its water molecules.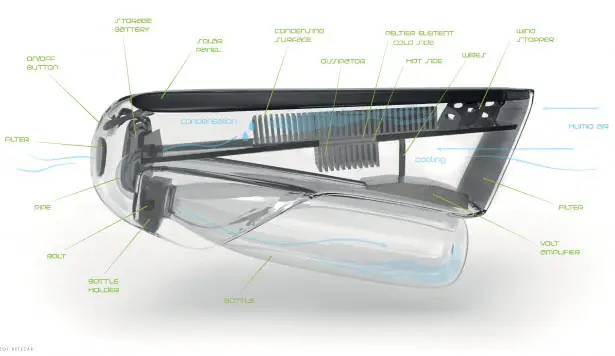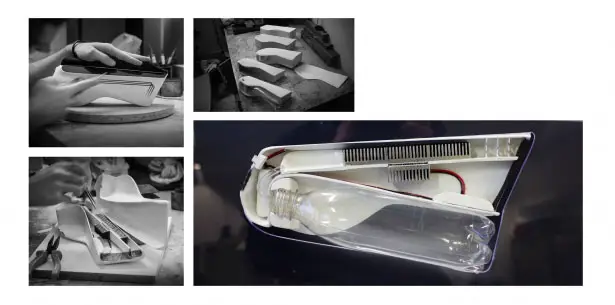 *Some of our stories include affiliate links. If you buy something through one of these links, we may earn an affiliate commission.