It's an all in one lunchbox, FoldEat transforms into an eating mat set with more than eleven unique features, this piece helps you to eat healthier. From classic plastic luncbox to brown paper bag, there are lot of ways to get your lunch from home to the office every day, but here's a better option, FoldEat. This unit promises game-changing modular lunchbox with multiple features that can be integrated into a full-on lunch station, making it easy to carry anywhere. [Pre-Order]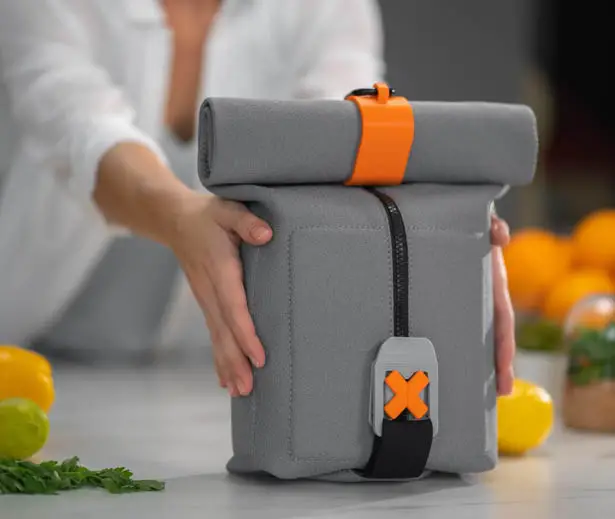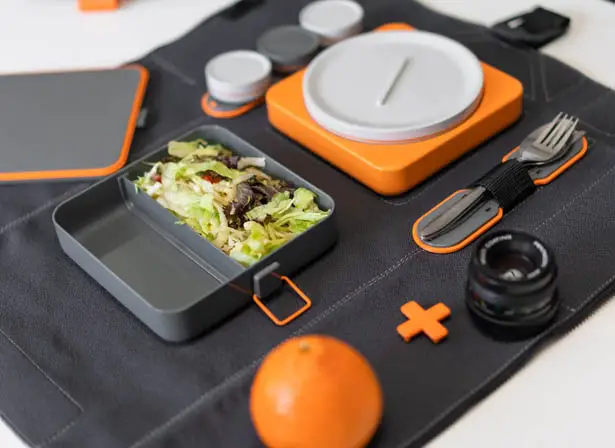 FoldEat design is based on modular square containers that are 6.5″ wide by 2″ tall where they can be stacked up to four high depending on how much food you need to consume on any given day. These containers are 100% microwave and dishwasher safe, they have movable dividers, and optional cooling gel inserts. There's also a separate liquid container with a screw top.
The carry pack of FoldEat also unfolds into a full-size eating mat, it also includes magnetic compartments for cutlery and separate dip containers. Thanks to that cinch closure that keeps your top rolled up, it also functions as a phone stand when you want to watch something while eating. [Pre-Order]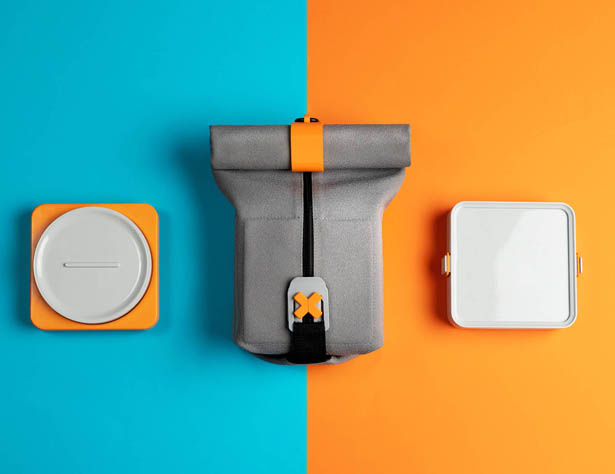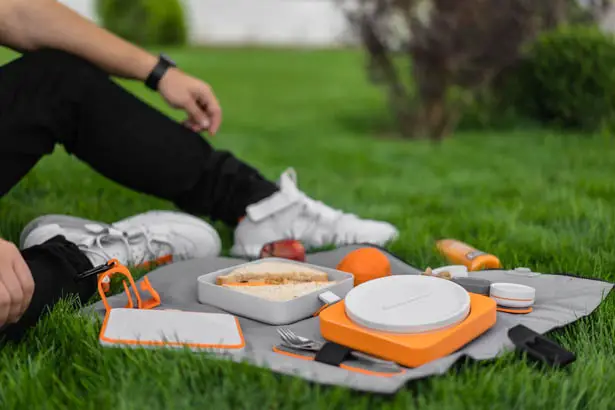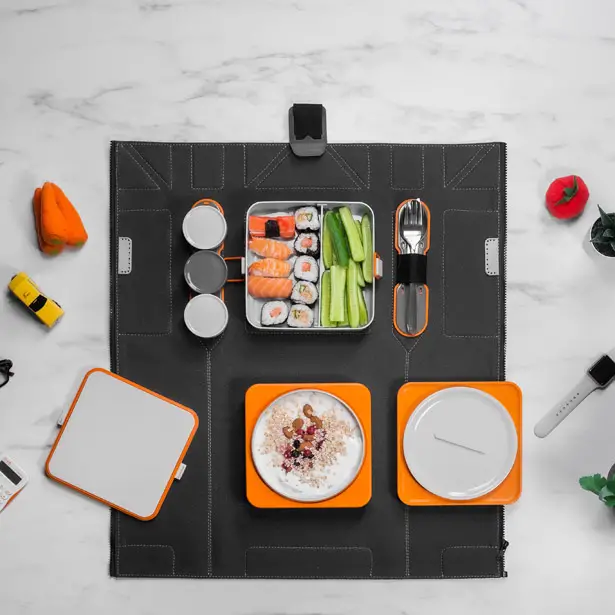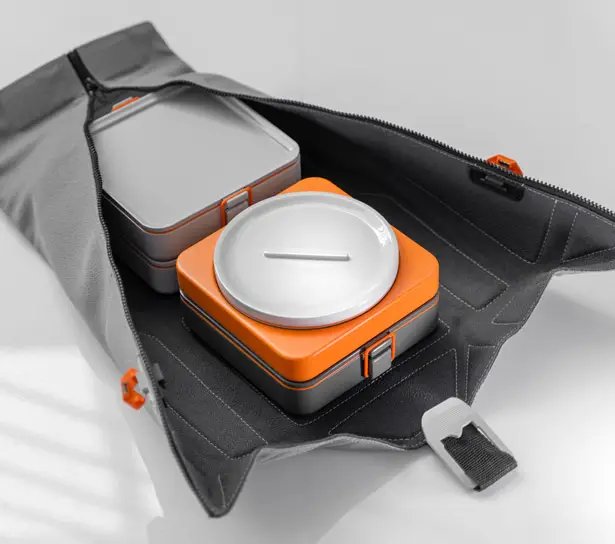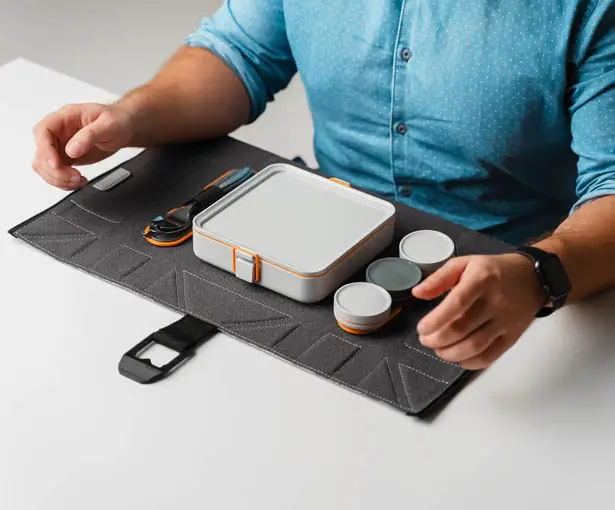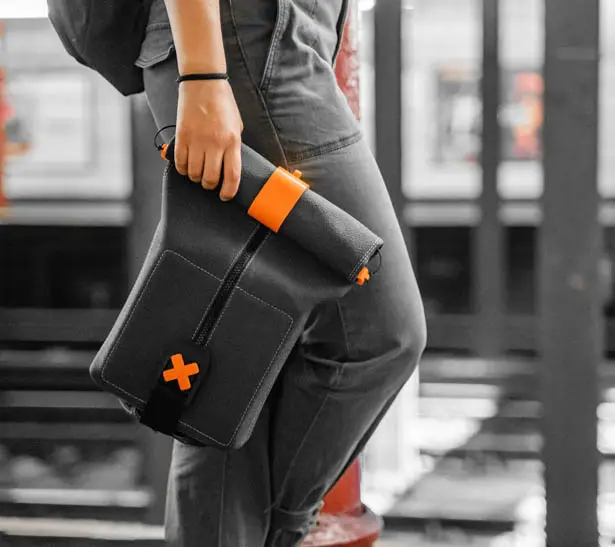 *Some of our stories include affiliate links. If you buy something through one of these links, we may earn an affiliate commission.