Designed as all season home, this foldable eco-friendly DOME uses unconventional space to create comfortable habitat wherever you are. It is easily foldable and uses environmentally friendly materials and construction, it utilizes natural energy supply with lower costs construction. The internal structure provides great resistance to external influences, it is constructed from glued laminated timber with metal mounts, 200mm insulation, 9mm fiber concrete slab for exterior finish covered with liquid rubber. The interior decoration uses birch plywood, a great insulation for any season.
The building shape offers great natural air exchange to ensure adequate fresh air supply, it is provided through 4 different points by underground duct system. It is guaranteed you'll be able to enjoy warm fresh air in winter and cool in summer. Located at the top of the dome there's an adjustable vertical communication channel for used air. In colder weather, you can light a fire in the fireplace which is installed with warm air heating pipe system. Solar panels at the roof are connected to hot water tank to provide all toilet facilities and kitchen with warm water.
Designer : NRJA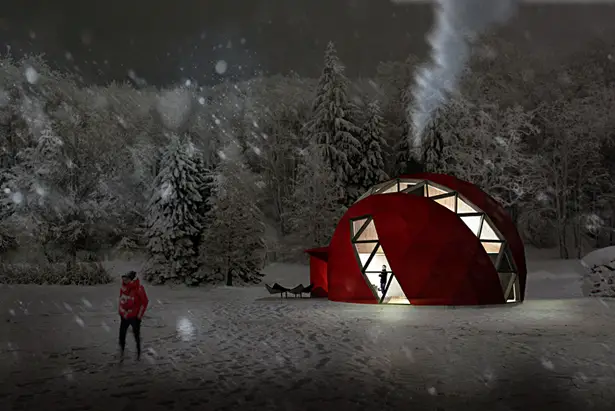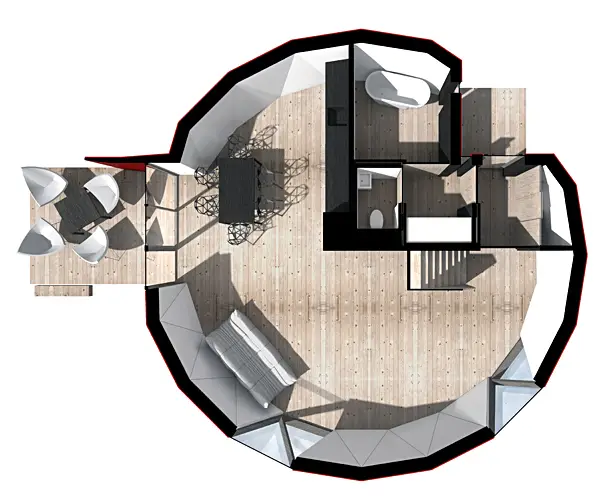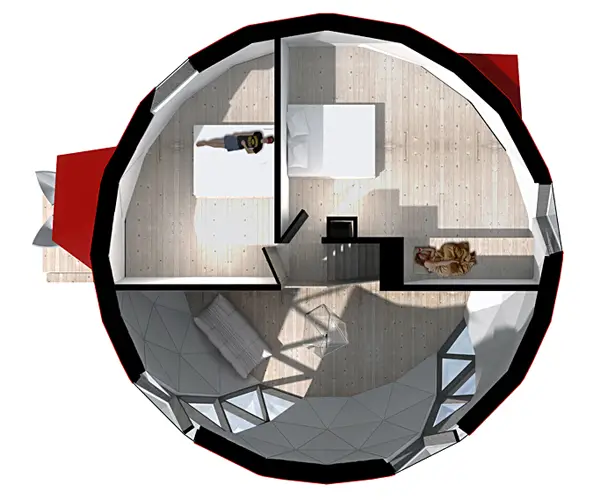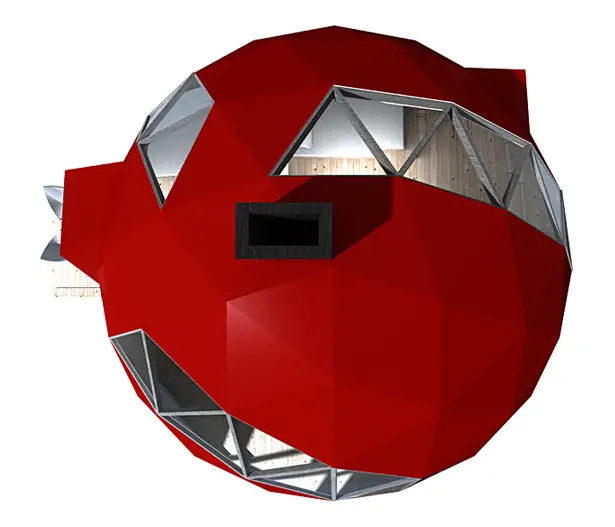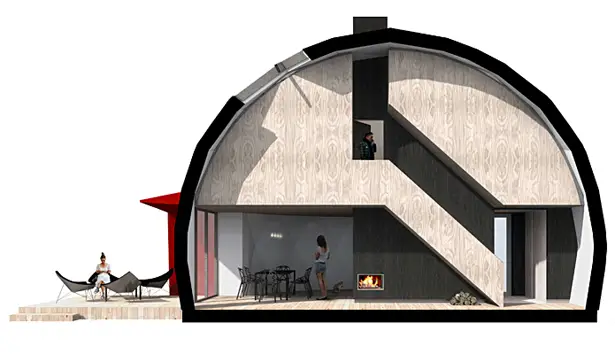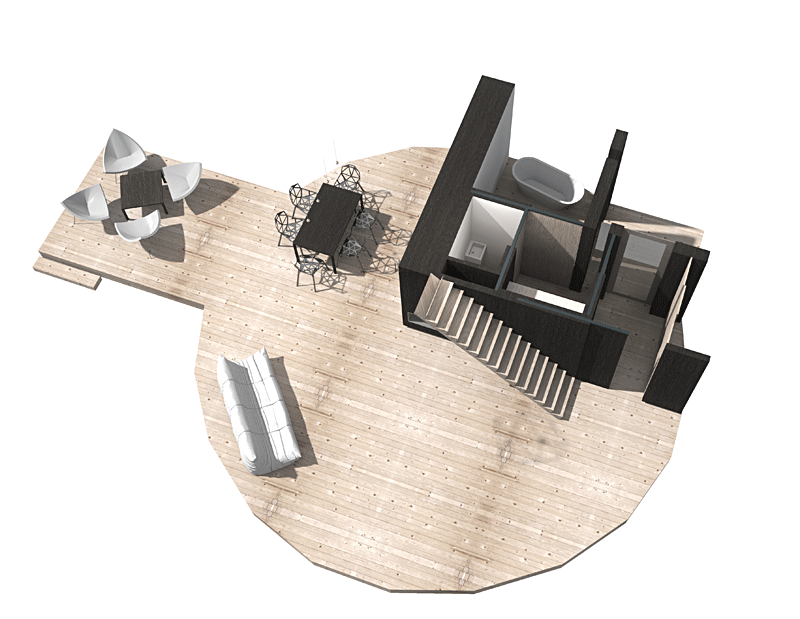 *Some of our stories include affiliate links. If you buy something through one of these links, we may earn an affiliate commission.