In collaboration with the Fender Audio, Andrea Ponti has designed Fender RIFF, a portable 2-in-1 Bluetooth speaker and amplifier. This iconic American brand is loved by many musicians and music-enthusiasts around the globe, therefore, Fender RIFF should harmonize sophisticated, contemporary design while carrying the company's legendary look and feel. This device comes with advanced and intuitive interface that delivers an innovative user experience while delivering excellent audio performance as you can expect from the brand's heritage.
Compact yet powerful, RIFF features a ¼" built-in guitar or bass jack input that allows musicians to just plug-and-play along with their Bluetooth connected devices.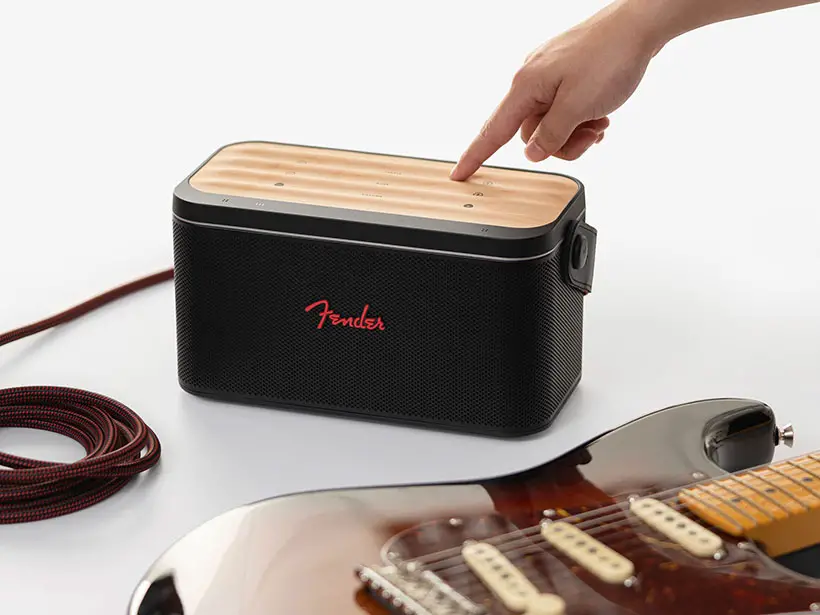 Andrea Ponti of Ponti Design Studio explains that Fender RIFF comes with a touch interface located atop the speaker where user can adjust bass, treble, and volume. Inspired by the neck of Fender guitars, the control keys are placed on a genuine maple wood panel shaped to deliver a unique experience at the slide of a finger. Below the wooden panel, you can find controls for play/pause, battery indicator, mute, Bluetooth, and party mode. There's a microphone port located on either side.
Fender RIFF comes with companion app for both iOS and Android devices, it provides access to additional features. The app and the onboard mic array, plus the mic on the user's phone can be used to auto-tune the sound to fit any room. This device would create perfect sound in any environment.
To keep the design true to Fender instrument's DNA, Fender RIFF is wrapped in metal grille featuring a guitar-pick shaped pattern. It has a fabric-and-leather strap that reminds you of all-time rock legends and their guitar-inspired strap.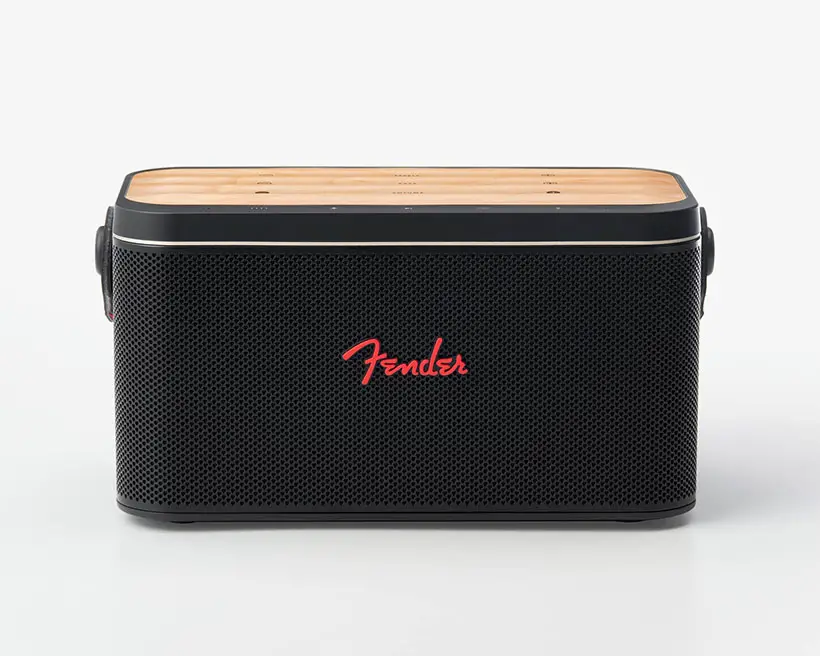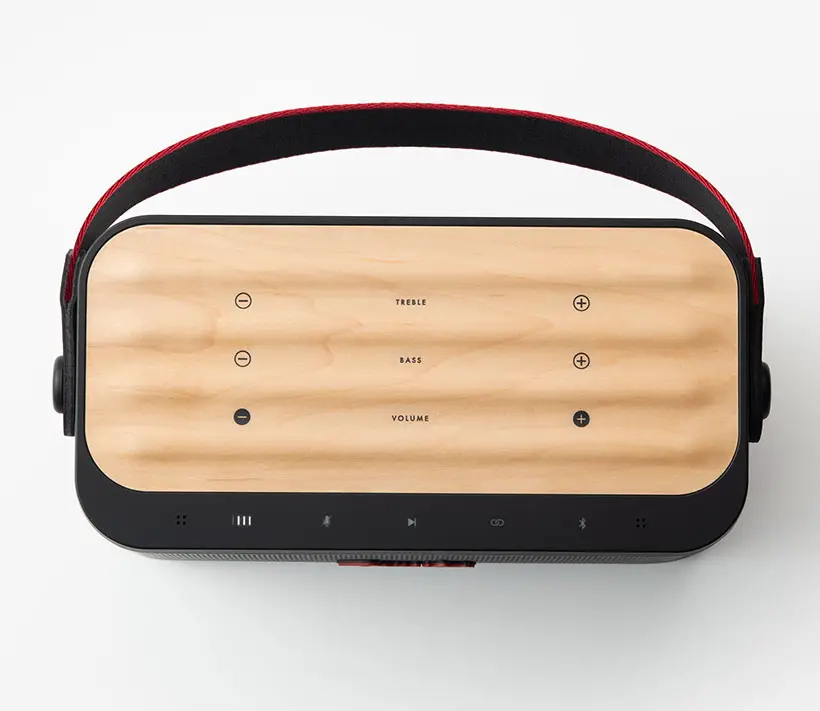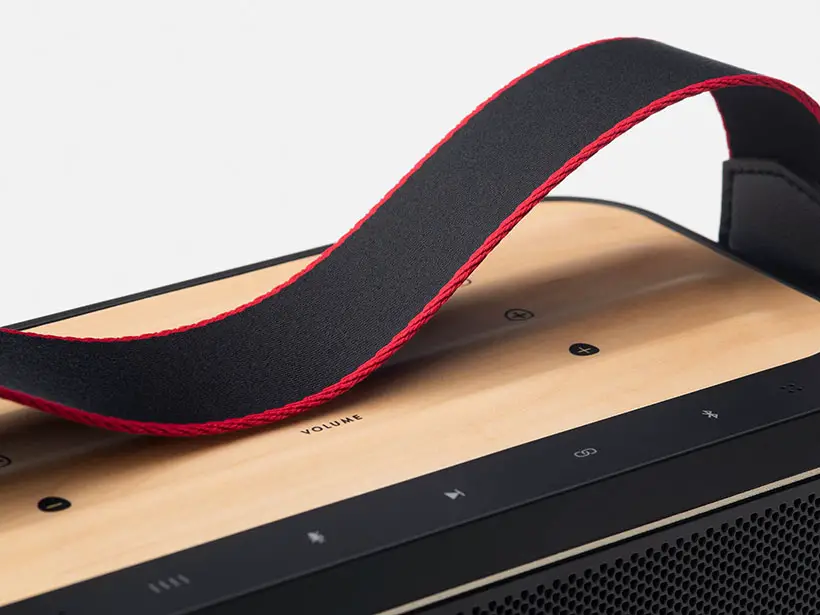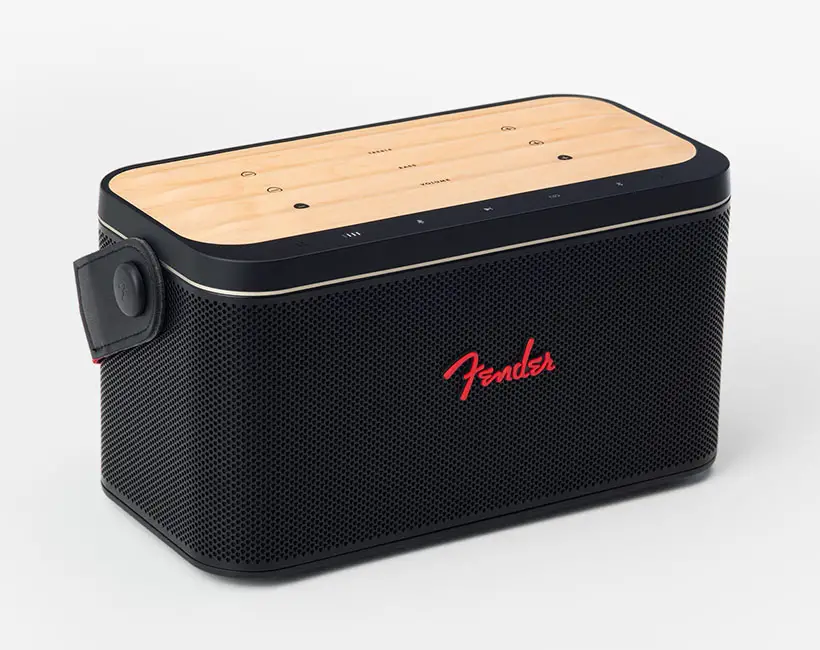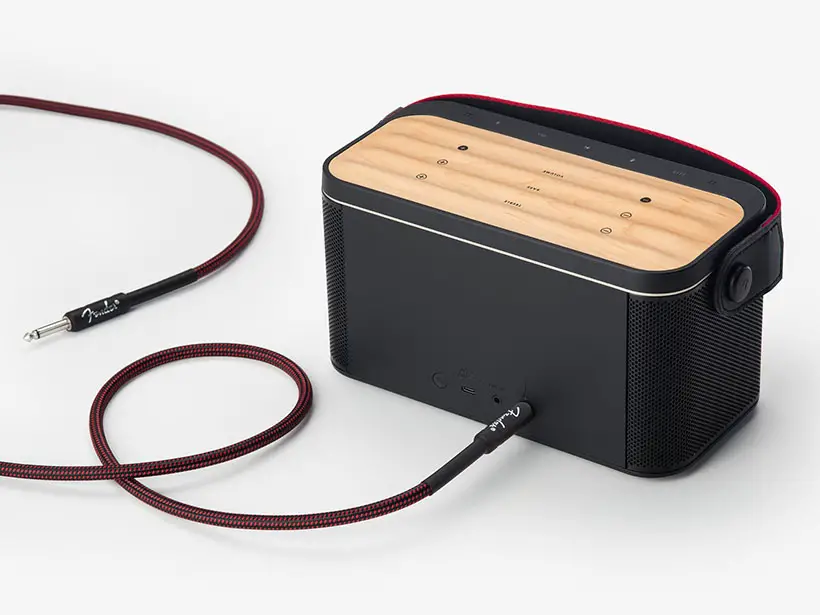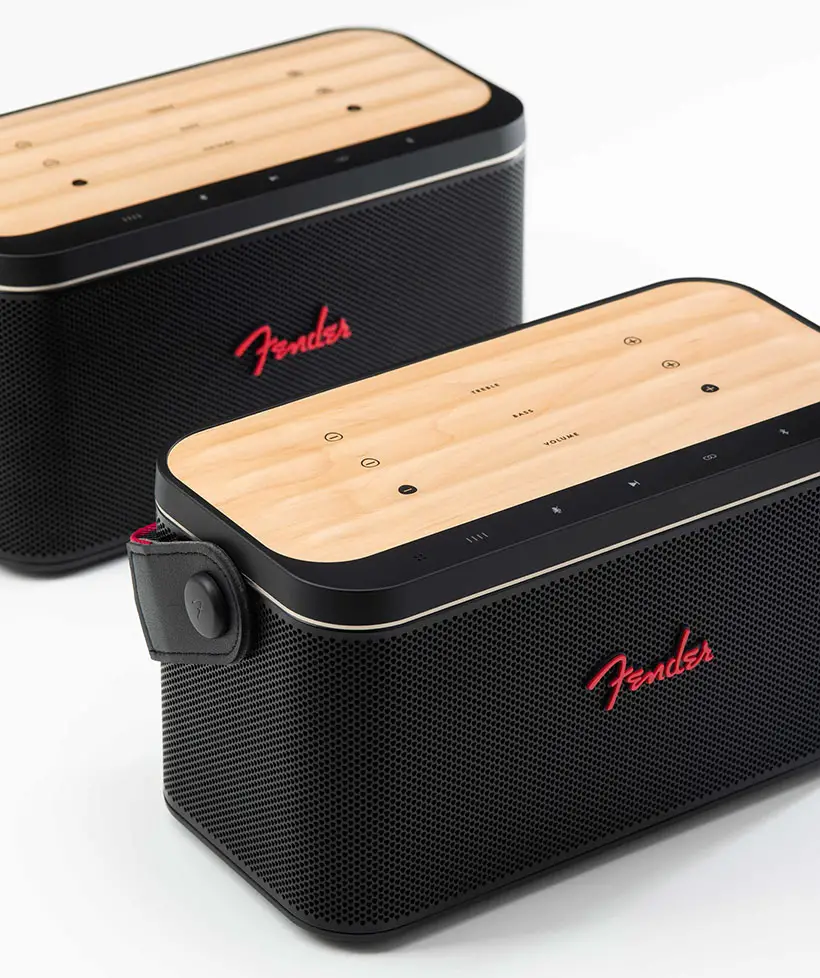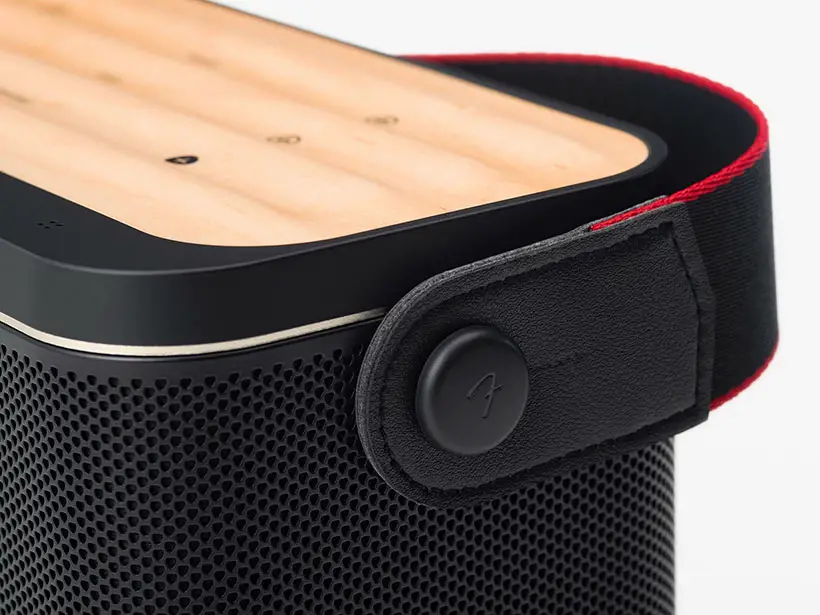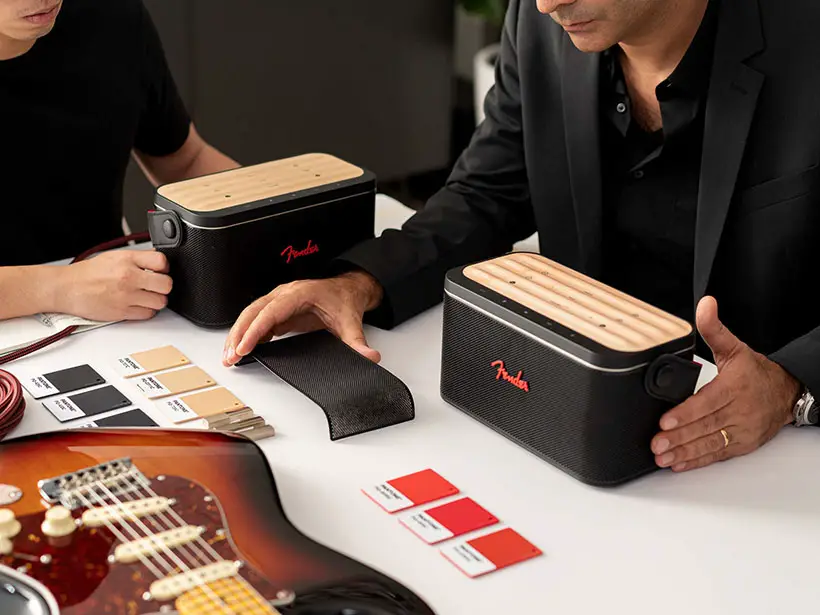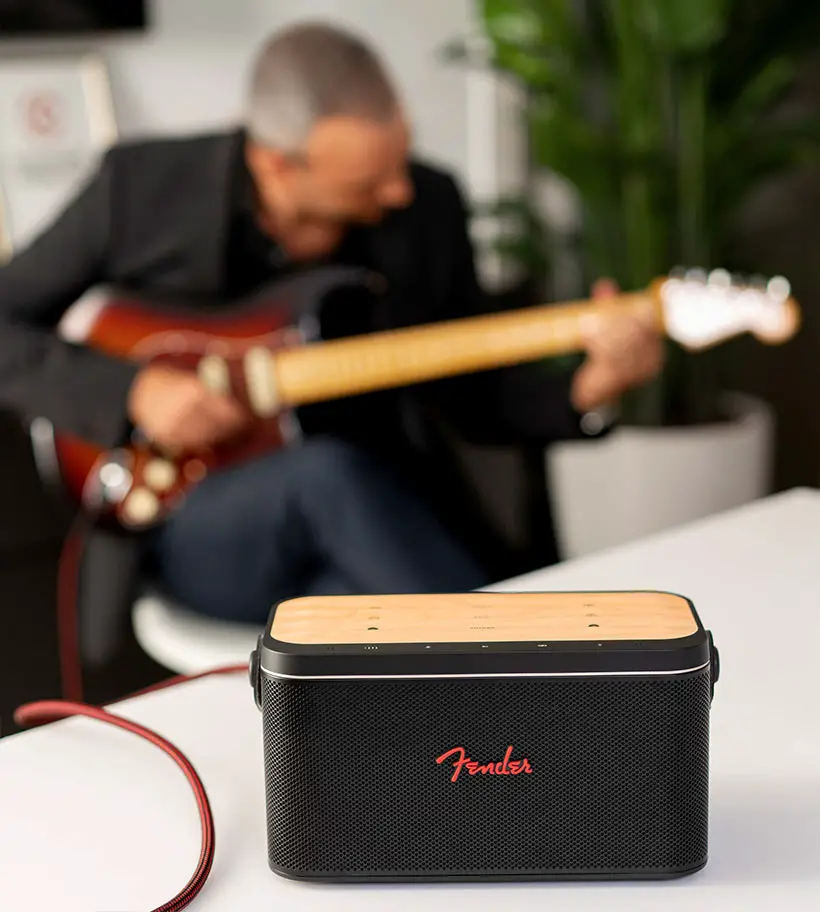 *Some of our stories include affiliate links. If you buy something through one of these links, we may earn an affiliate commission.