ESUB Tracks Helmet provides you with smart bike helmet, which the concept was from an EU funded collaboration between designers, material scientists, material suppliers, manufacturers, and end-users. It's an energy self-sufficient helmet with flat printed organic photovoltaics wrap around its form to use the whole surface for recharging the organic printed batteries. This solar energy is enough to power all electronic components inside ESUB Tracks.
This project's goal was to stimulate interdisciplinary design and material research on how to develop less toxic and more eco-friendly products in the field of printed electronics.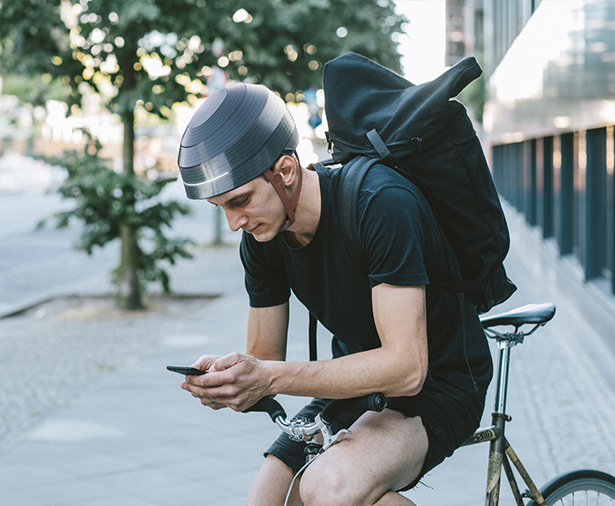 ESUB Tracks Helmet is equipped with printed piezoelectric bone conduction speakers, they are heat pressed onto the leather straps. The embossed form makes sure that this speaker surface is only slightly pressed against area in front of your ears. You can connect the speaker to your smartphone via Bluetooth to deliver audio without reducing awareness of your surroundings.
Thanks to rear sensor and haptic feedback, this helmet monitors area behind cyclist. If there's a fast moving vehicle approaching from behind, all left and right piezoelectric haptic actuators start vibrating to warn cyclist. Use voice commands to control turn signal indicator lights, the printed piezoelectric microphone is able to understand basic commands. ESUB Tracks Helmet is designed with self-adjusting fitting system, it means that once the chin buckle is closed, an electric drive would fasten the strap until the helmet sits comfortable and safe.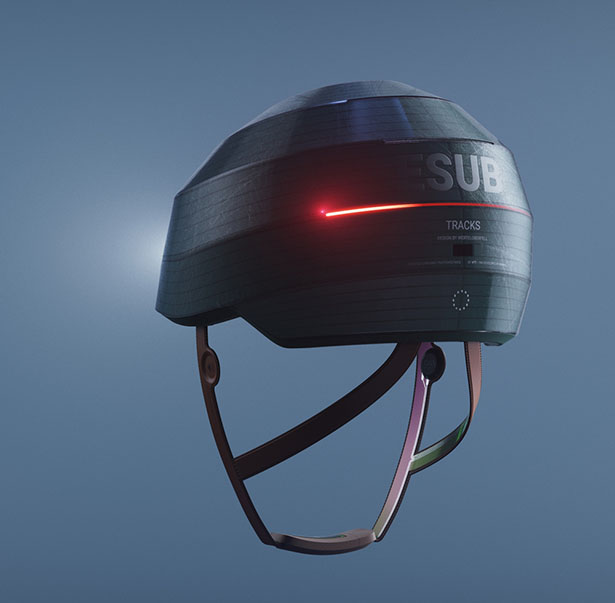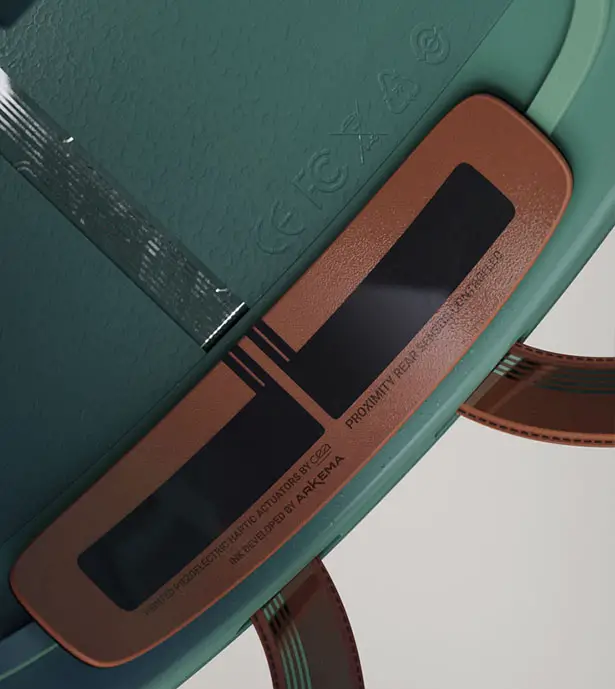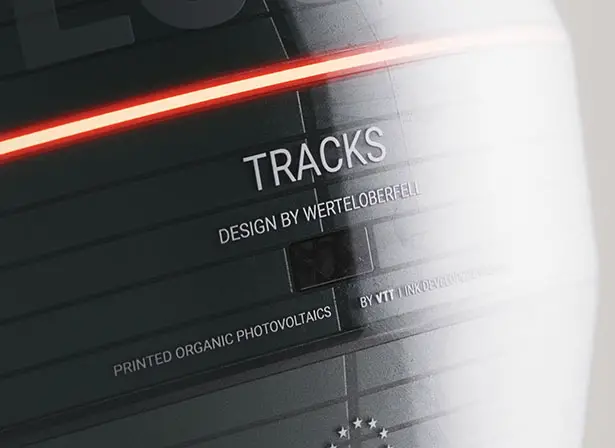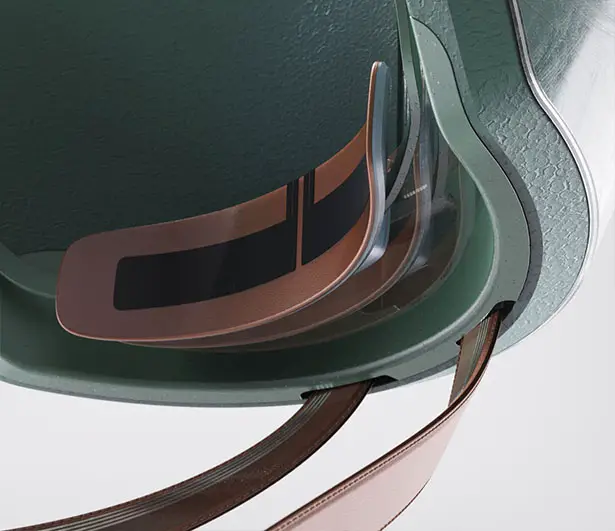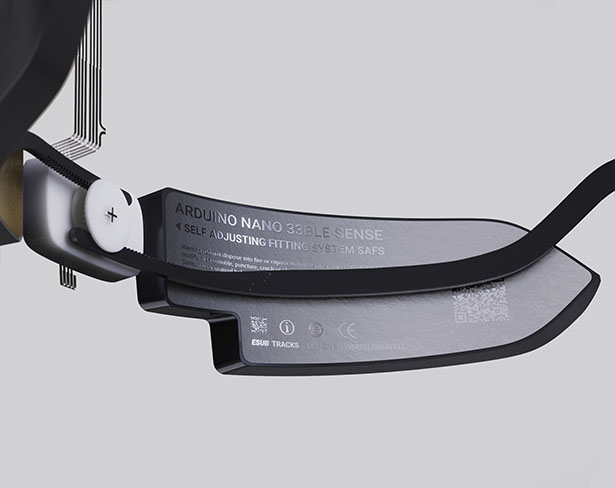 Project by Werteloberfell
Project assistants: Hadrien Fouin, Cheng-Yo Lee, Si Han Ho, Beatriz Lobao
Special mentions: Mari Ylikunnari / VTT Finnland, Katie Beverley / PDR – UK, Antoine Latour / CEA
Liten France, Dong-Bach / University of Glasgow
*Some of our stories include affiliate links. If you buy something through one of these links, we may earn an affiliate commission.