Sub-Scope is a sub-dermal continuous glucose monitoring system that is targeted at sporty users with Type 1 diabetes. Sub-Scope has three components which work together to give the user quick and accurate readings while they are exercising. The system consists of a sub-dermal implant, a watch and an app on the user's smart phone.
It uses a passive sub-dermal RFID implant in the forearm which continuously monitors blood at a rate of once every two minutes. The watch receives the data from the implant and displays it in animations and colors. This gives
user quick references about glucose levels. If the user requires more accurate data, user can swipe across the watch face or look at their smart phone app which would display all information compiled into a trending graph.
Designer : RuiFeng, Yeo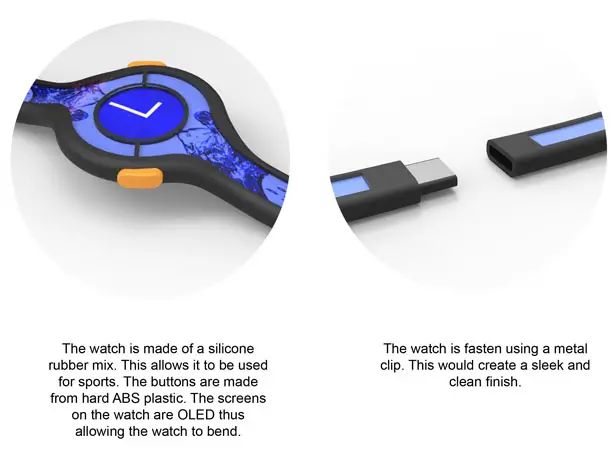 When the user removes the watch for the night, he places it on a charging dock that not only charges the watch but also displays the color information from the watch on to itself. The changer will continue to alert the user if glucose level goes into danger zone.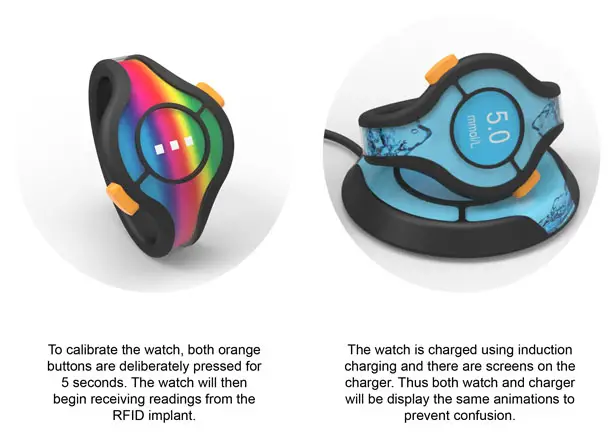 *Some of our stories include affiliate links. If you buy something through one of these links, we may earn an affiliate commission.