S1 Project Spyder Supercar was created to bring back experience of driving a supercar back to more authentic and exciting level. Through the use of today's technologies and materials, it is possible to rediscover sensations of yesteryear. S1 Project Spyder has been designed and developed to deliver pure emotion to its driver.
By adopting the style of coupe twin, this super car also rebuffs it in a new form to create more extreme and uncompromising style. The absence of room and windscreen also adds the excitement. There are two wind deflectors that flawlessly emerge from streamlined bodywork, they will redirect the air flow over passengers into air intakes behind that headrests, thus creating a virtual canopy and comfortable driving environment.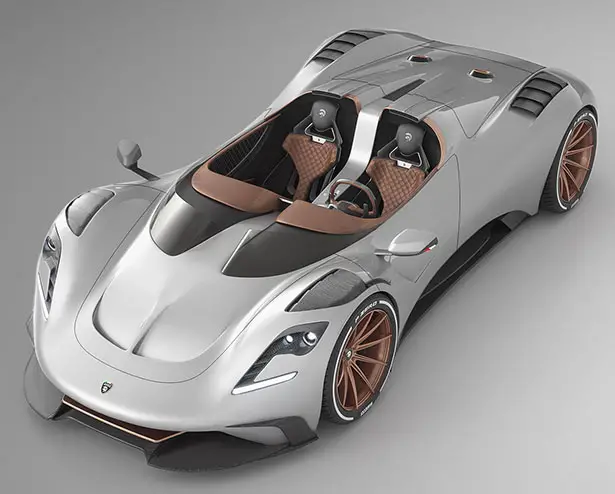 S1 Project Spyder Supercar by Ares Design also presents values of ARES design language, this is where form meets function through unique style and unparalleled dynamic performance for pure driving experience.
The sinuous carbon-fiber bodywork of S1 Project Spyder features unique, organic form that flows through interior to divide and envelop passengers. The interior uses hand-crafted and richly finished with fine Napa leather and Alcantara, it displays elegant and minimalist lines with HMI is positioned entirely on the center console and dashboard.
Beneath that handmade carbon fiber bodywork, S1 Project Spyder Supercar houses V8 engine. It delivers a maximum 8,800 rpm with powerful acceleration from 0 to 100 kph in just 2.7 seconds.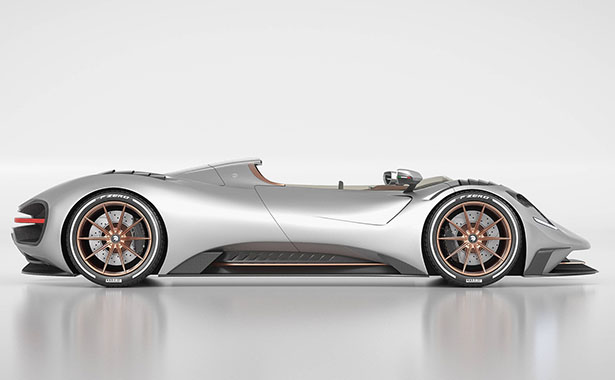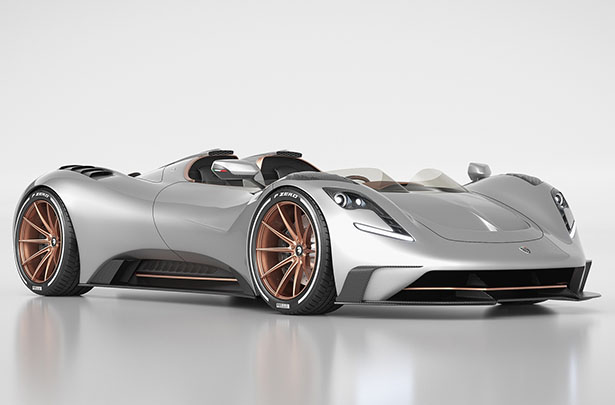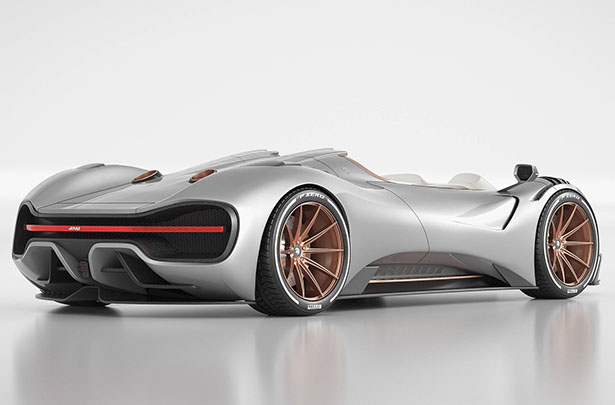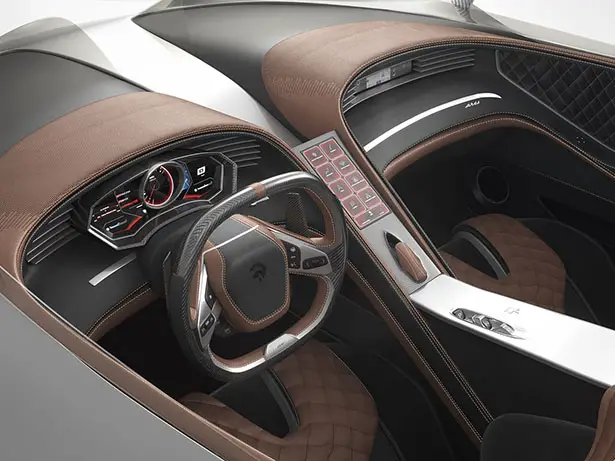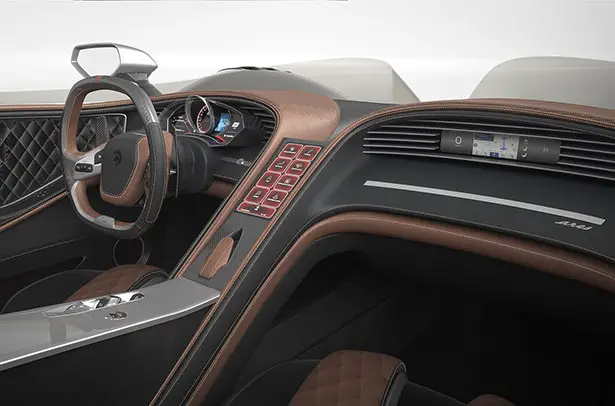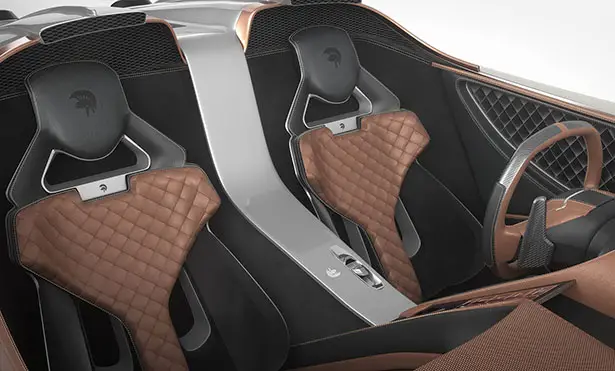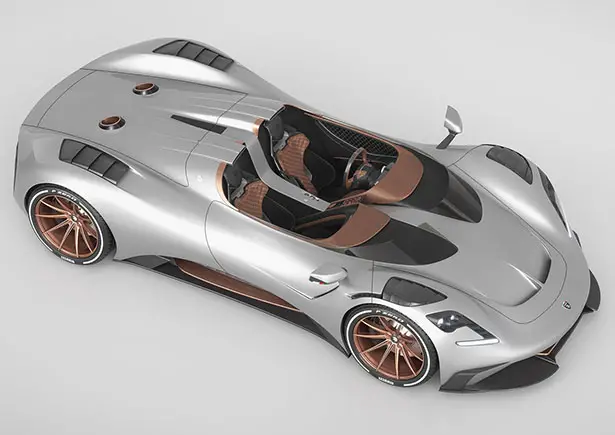 *Some of our stories include affiliate links. If you buy something through one of these links, we may earn an affiliate commission.