Cornucopia is a personal food factory concept that offers a versatile digital cooking experience to the users. Basically, it is a three dimensional food printer that works by storing, mixing, depositing and cooking different ingredient layers of the food. The cooking process of Cornucopia begins with a set of food containers that refrigerate and store the favorite ingredients of the users and transmits through the pipes into the mixer and extruder head to make an accurately deposited food combination. During the time of deposition, the Cornucopia chamber or the cooling and heating tubes make the food cold or hot. The fabrication process creates the flavors and textures, as well as offers the user ultimate control over the quality, taste and nutritional value of every meal.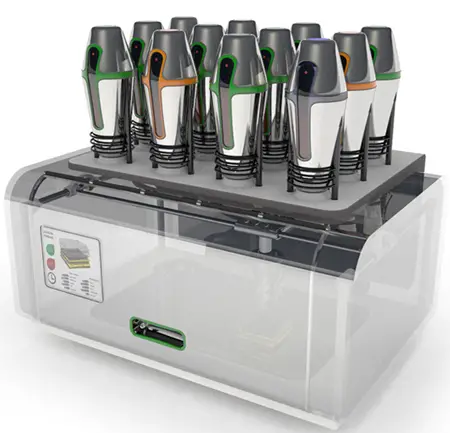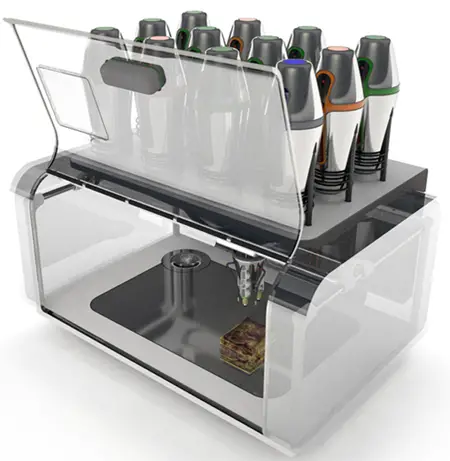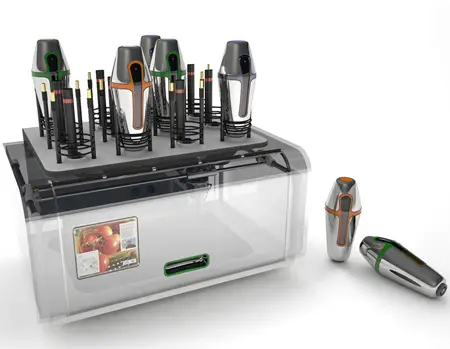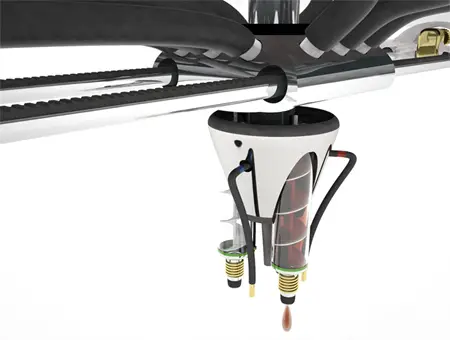 Designer : Marcelo Coelho and Amit Zoran
*Some of our stories include affiliate links. If you buy something through one of these links, we may earn an affiliate commission.