The Eco Pods are a structure concept that can act as a temporary algae bio-reactor in vertical way. This concept is specially designed for Boston and features robotic arms, powered by micro-algae mechanism, which will continuously rearrange the pods to different positions to ensure the best possible growing condition for the algae. Moreover, these eco-pods are intended to inform people about the potential of micro-algae as a bio-fuel that can be produced vertically.
Aside from being just a bio-reactor and a local renewable energy source, the Eco-Pod will also be a good research incubator where scientists can examine algae species and ways of fuel extraction, including innovative methods of using low energy consuming LED lighting for modifying the algae growth cycles. This module can easily be placed to various places around Boston, infilling empty sites, examining new proposals, and creating initiatives with other communities in order to meet the growing energy requirements.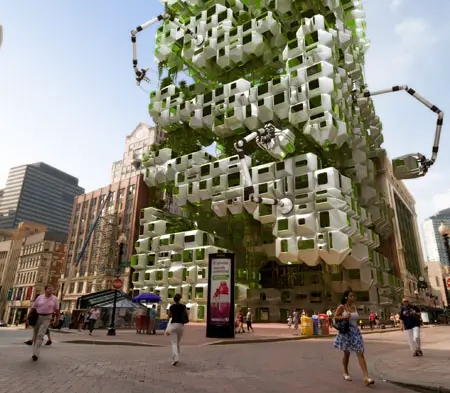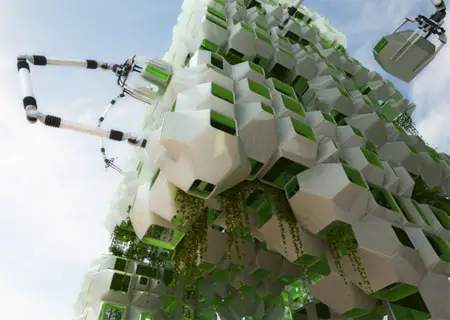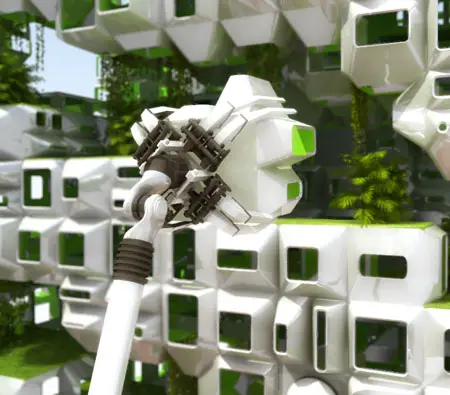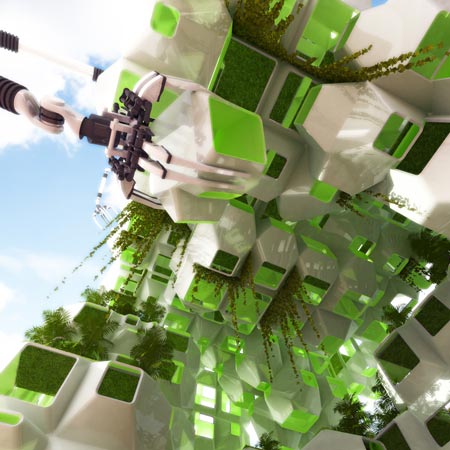 Designer : Howeler + Yoon and Squared Design Lab
*Some of our stories include affiliate links. If you buy something through one of these links, we may earn an affiliate commission.