A unique multi-functional dining table from Poggenpohl. It works for you as a kitchen table, cooking top, oven and also a refrigerator! Its stylish looks makes it suitable for every furniture type! This stylish multi-functional futuristic table also serves as a dining desk. The desk opens up to a steel plate, and a table to cut what you want to in the kitchen. It also comes with 3 pairs of stylish chairs that suits the table.
Its structure is made of stone with a woody and a glossy finish. This dining table helps a family stay closer and it will give your food a perfect garnish you would expect. The opening of the dining table is due to the functioning of the longitudinal engine regulator present in the midst of the table. This unique work from Pogenpohl is definitely going to help all the house wives. Too bad there is no more detail images we can use, we'll keep you posted if they come up with more images.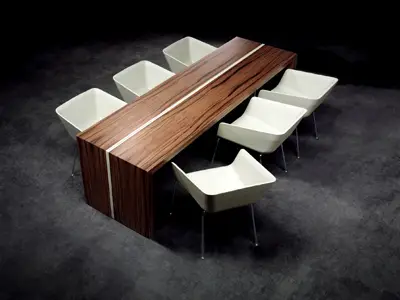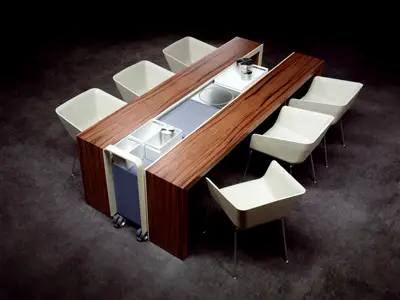 Source : Poggenpohl via HomeTone
*Some of our stories include affiliate links. If you buy something through one of these links, we may earn an affiliate commission.