Dango A10 Spec-Ops Bifold Pocket Adapt Wallet is an ideal wallet for military, preppers, or first responders. It's utility vertical wallet that features sleek design yet robust, it is designed and built for rugged lifestyle. Are you a survivalist? then this wallet would be a perfect companion for you. This wallet combines CNC machined 6061 aerospace aluminum with Dango's DTEX material, which is a mixture of an industrial "bullet-proof" chassis and a wallet skin that's flexible and water resistant. Furthermore, the surface of A10 chassis is ceramic coated with Cerakote, this is a firearms industry standard ceramic paint, it's certainly tough enough to withstand rough handling. [Buy It Here]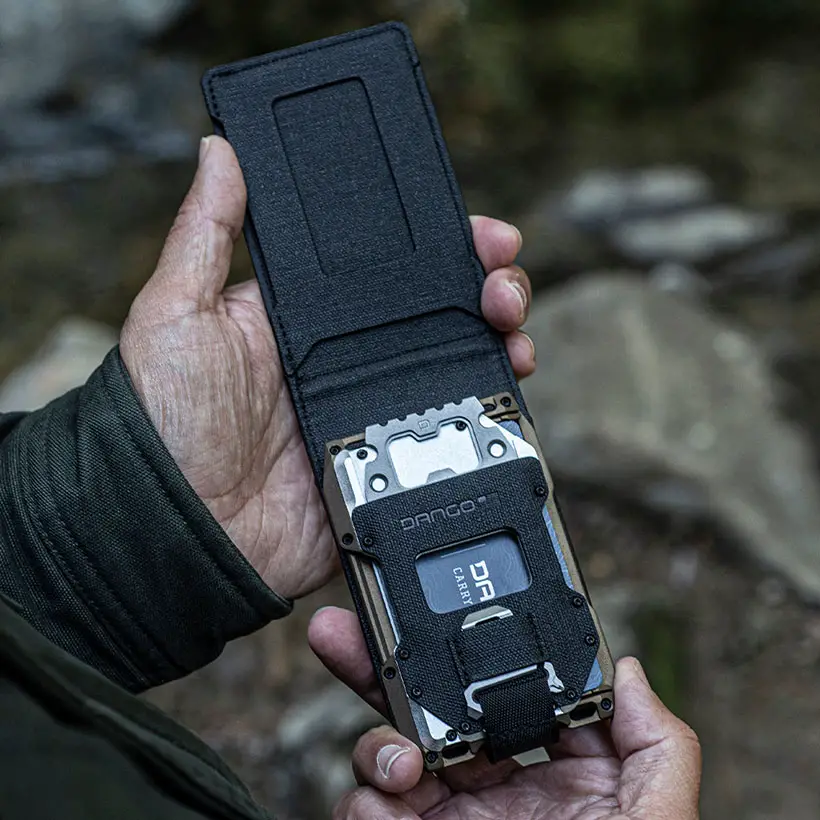 Dango A10 Spec-Ops Bifold Wallet is able to hold up to four cards inside metal RFID blocking card cavity and up to 12 cards inside DTEX Bifold Pocket Adapter, so 16 cards in total. There's a pull tab that allows for easy access of your most frequently used cards.
Handcrafted in the USA, this wallet also includes removable Dango Pen Slot Card where you can easily carry your favorite Dango Pen or any other cylindrical device as part of your everyday carry. You would love the vertical orientation as it fits nicely in your hand. It is super tactile and durable, it's a nice pocket wallet when carrying minimally is necessary. Each variant of the wallet comes with MT05 multi-tool, it's a high carbon, heat treated stainless steel with 18 functions designed for emergency situations. MT05 includes a seat belt cutter, serrated/sharpened edges, 2 paracord tensioners, nail pryer, a bottle opener, an O2 oxygen wrench, and standard ¼" hex wrench. In addition to MT05, you will also get MT01 Clasp Multi-Tool. This utility wallet is like what Leatherman is to multitools. [Buy It Here]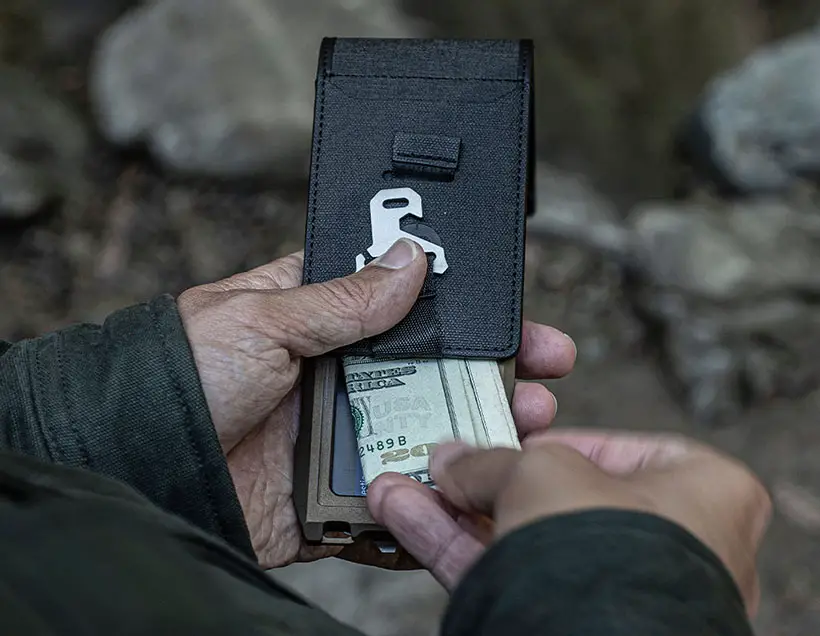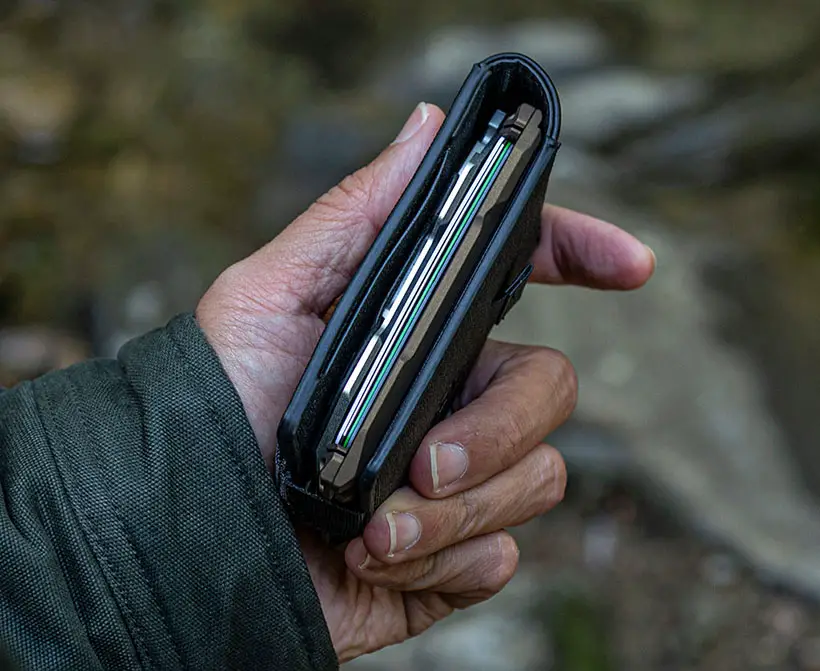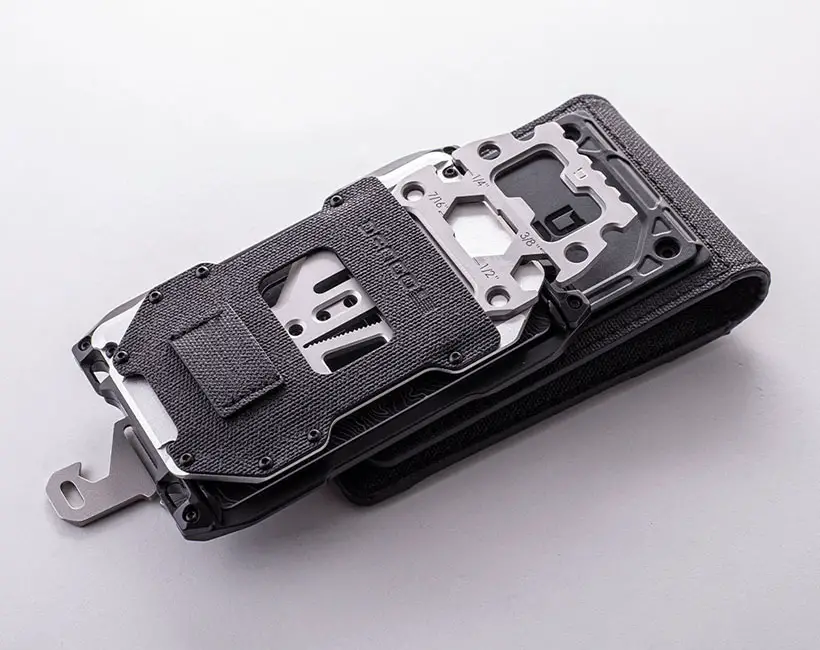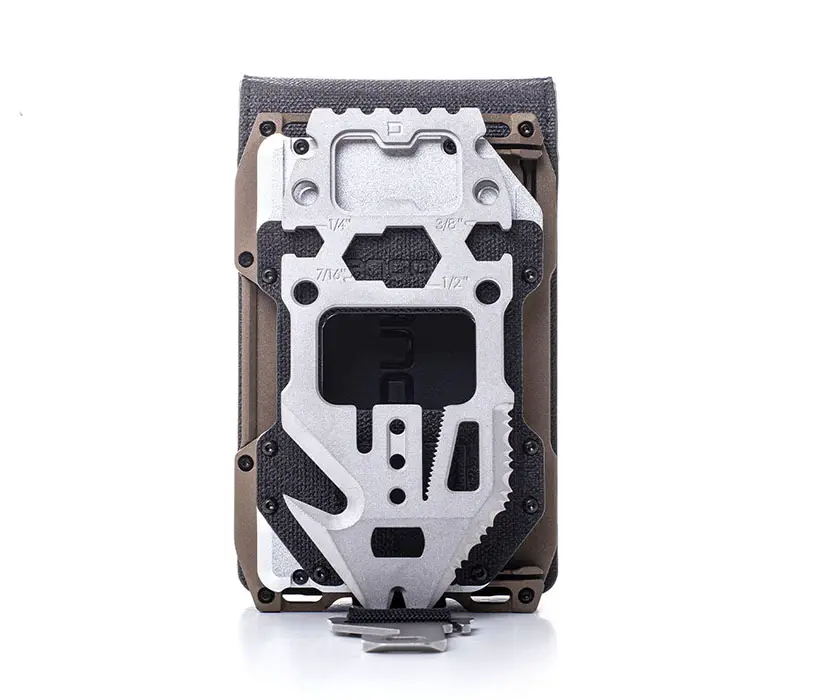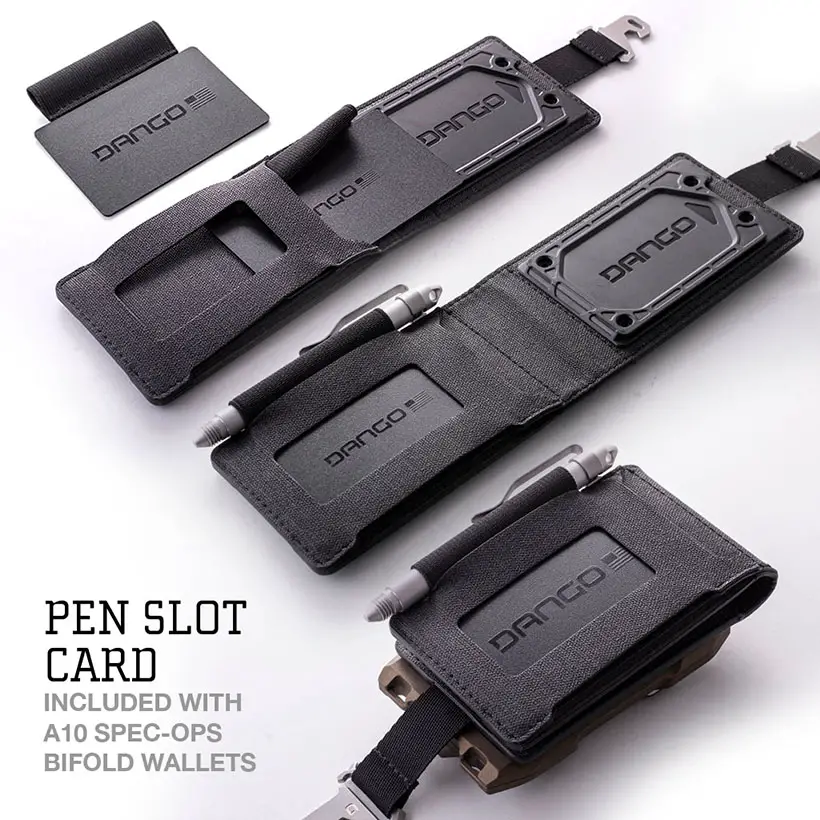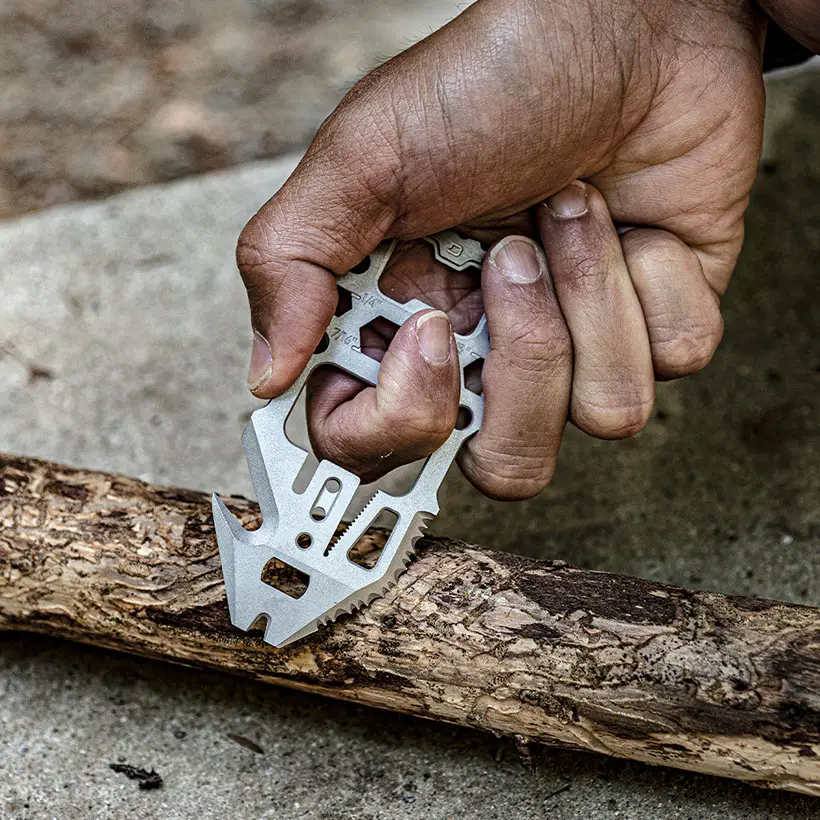 *Some of our stories include affiliate links. If you buy something through one of these links, we may earn an affiliate commission.