When you want only the best, Rolex should be an ideal choice. It's a perfect watch for those who want to aim high and strive for the best. Therefore, it makes sense that one of most legendary collections of this brand is Daytona, a brand dedicated to racing and designed for professional drivers. Caviar Daytona is a specially designed case for iPhone 14 Pro/Max, it features artistic composition that pays tribute to the Rolex Daytona collection.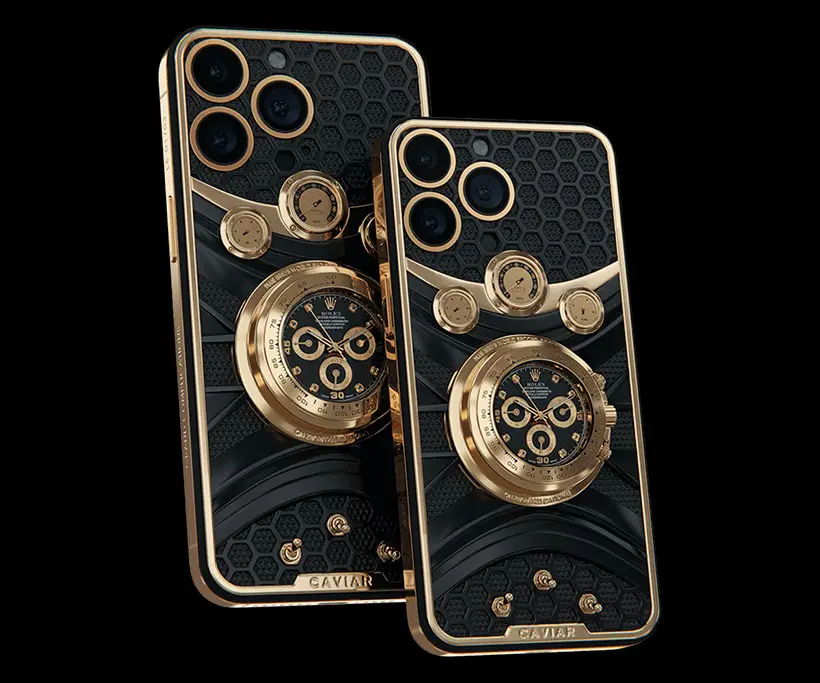 Caviar Daytona iPhone Case comes with a built-in Rolex watch, it's a work of art that would elevate your Apple smartphone to a new level. What a beautiful work with great attention to detail. Caviar explains that not only Rolex watch would become a great addition to your iPhone, it also becomes an artistic composition that pays tribute to the history of Rolex Daytona collection. The overall body is inspired by the racing cars of the 1930s, including that gorgeous decorative speedometers and switches made of gold that remind you of the dashboard of the supercar.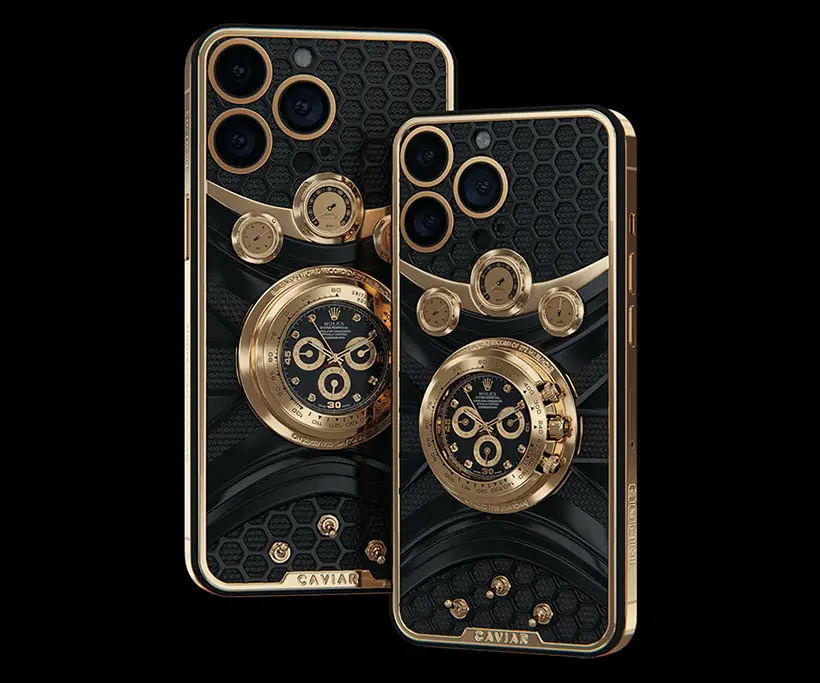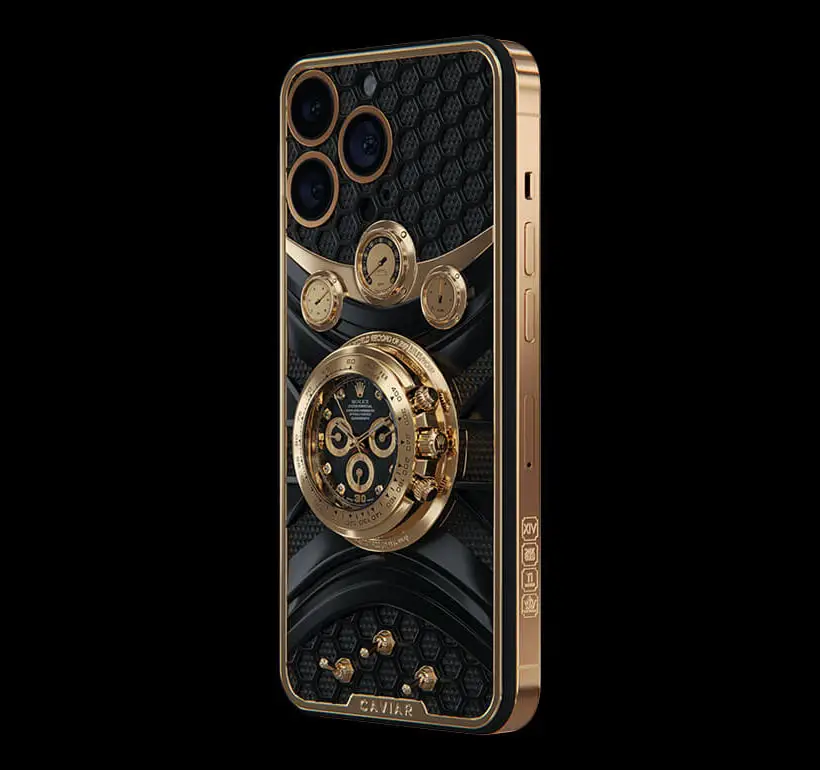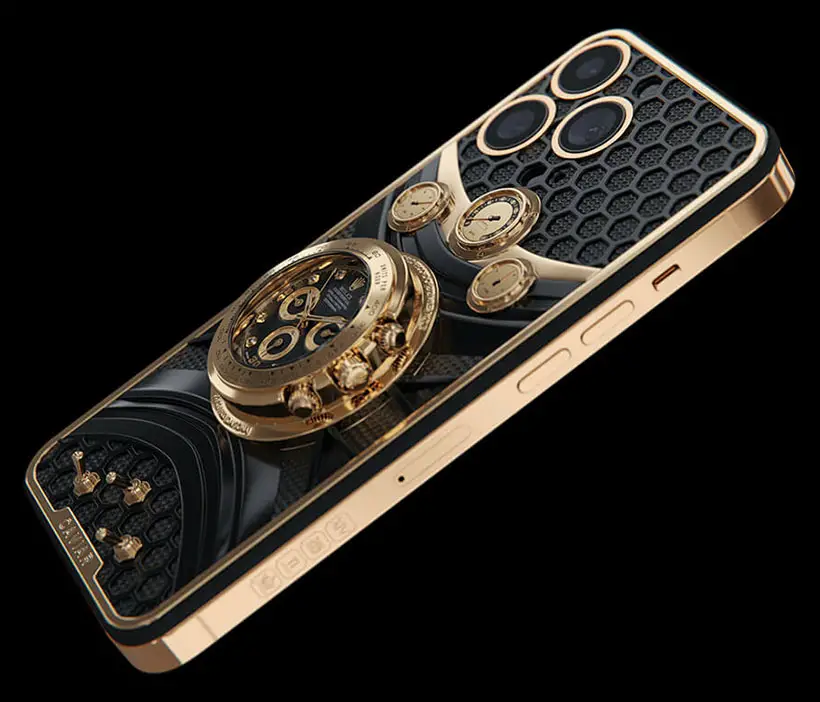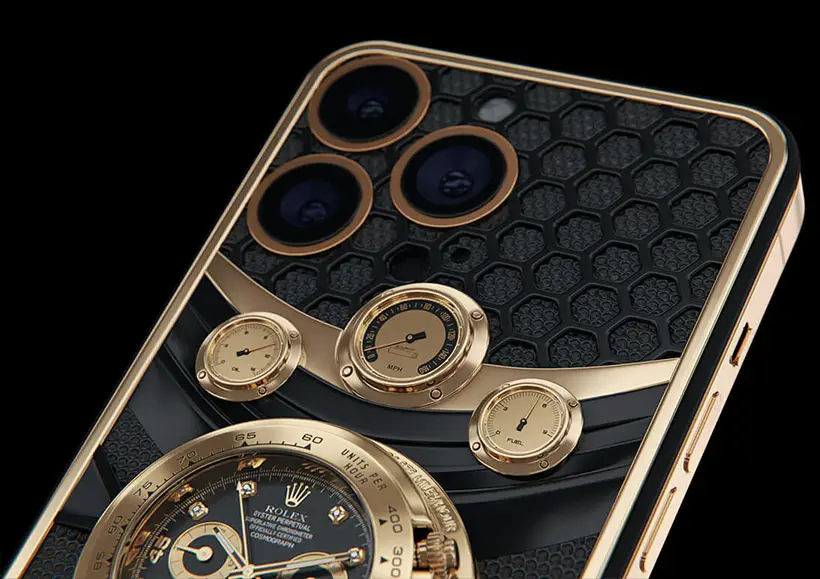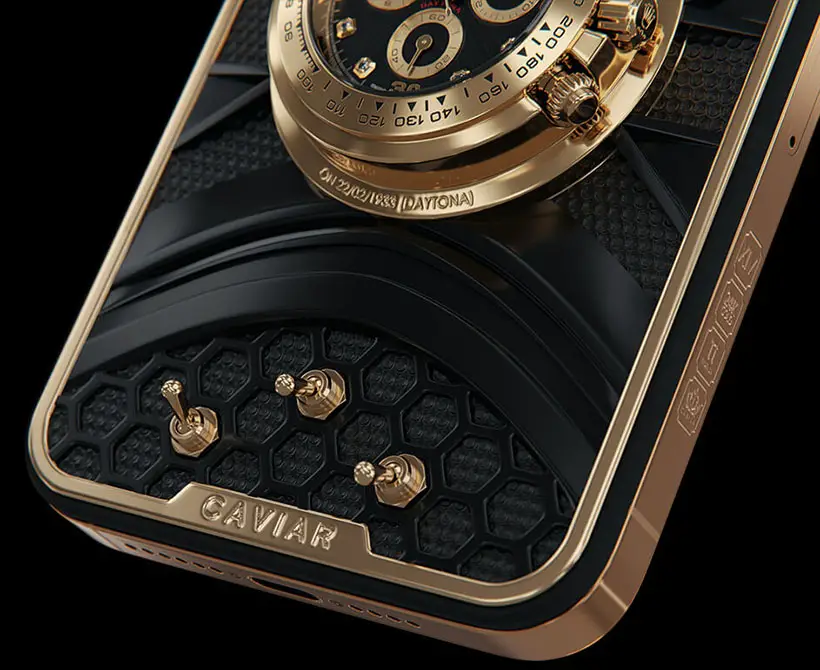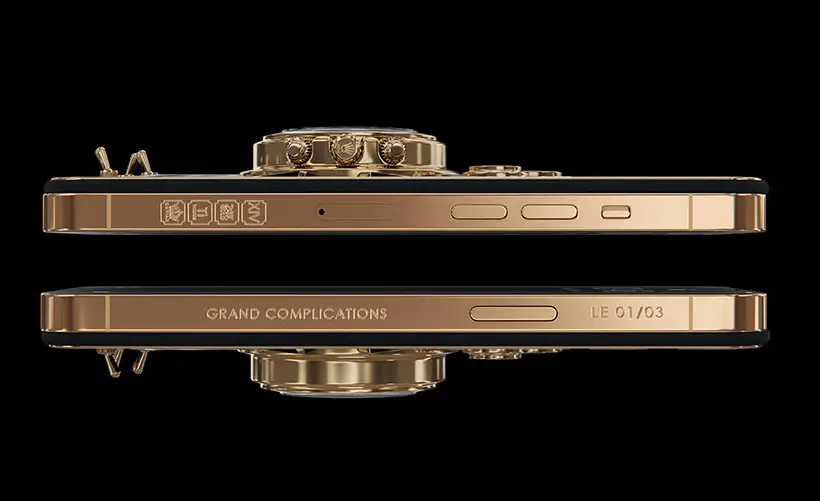 *Some of our stories include affiliate links. If you buy something through one of these links, we may earn an affiliate commission.