Movus is an autonomous cargo vehicle designed to carry any cargo including luggage inside airport apron area between the Baggage Handling System (BHS) and the airplane. According to recent study by SITA, aviation tech company, up to 24% of luggage was mishandled, whether it's damaged, lost, stolen, or delayed in 2021, and the air transport industry's annual bill due to these mishandled bags was $600 million in 2020 alone. This mishandling occurs due to human errors, we believe it can be replaced by AI-based tagging systems. Movus concept demonstrates this idea as an alternative to manual handling of cargo and baggage onto and off aircraft. Thanks to its AI system, Movus enhances safety and hygiene, offering better control on the transportation of air-cargos.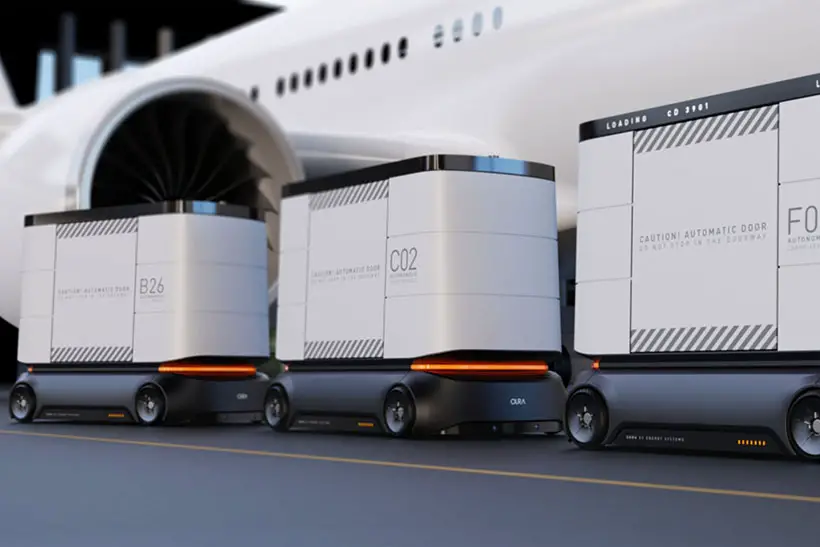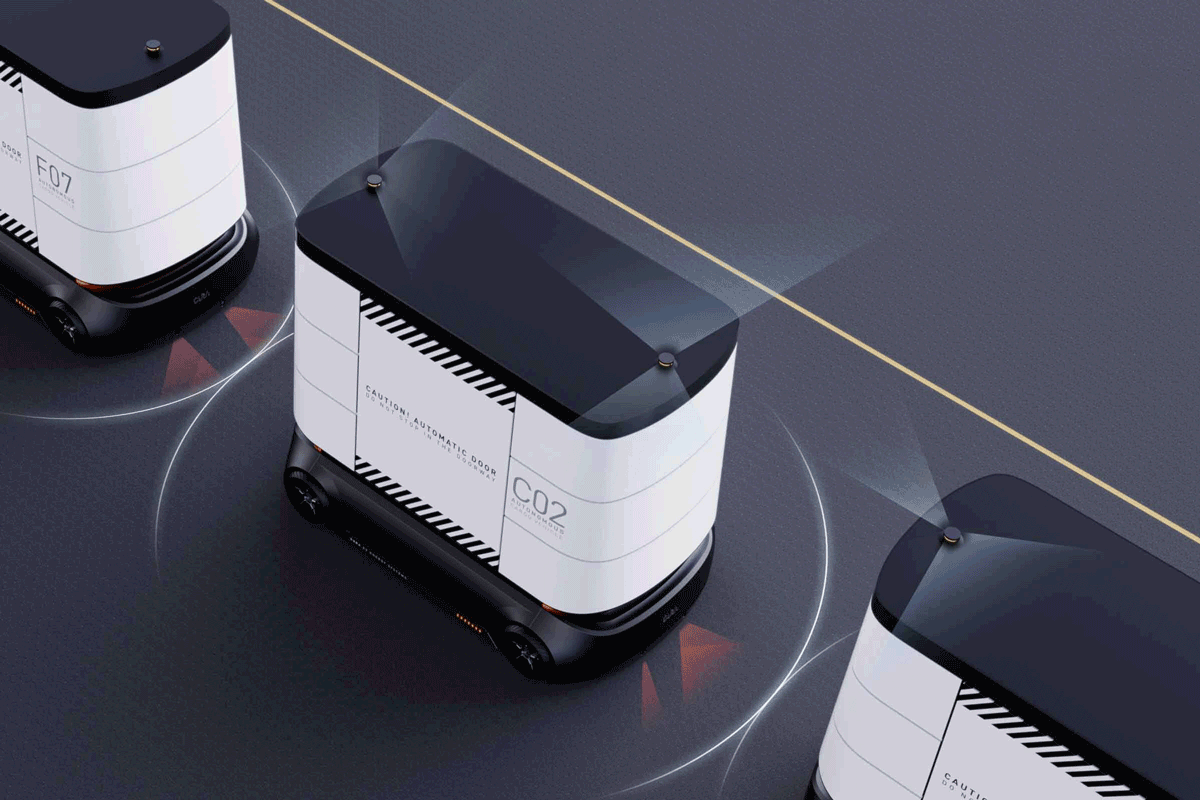 As an electric transport system, Movus creates a lower carbon footprint than cars or trucks, furthermore, total emission per mile for battery-powered vehicle is lower than cars with internal combustion engines. This adaptation project into airport facilities helps lower carbon emission measures in long term. Through extensive researches, CURA Design decided to use four major approaches in developing Movus: unibody, robotic, only-platform, and storage box.
Movus is equipped with four electric motors located in the hub of its wheels, each motor directly and independently drives the vehicle. The chassis accommodates 3 solid-state battery modules, together with stable electrolyte structure, the solid state batteries enhance overall safety while keeping more energy, it is able to perform fast charging and has smaller form factor in weight and size.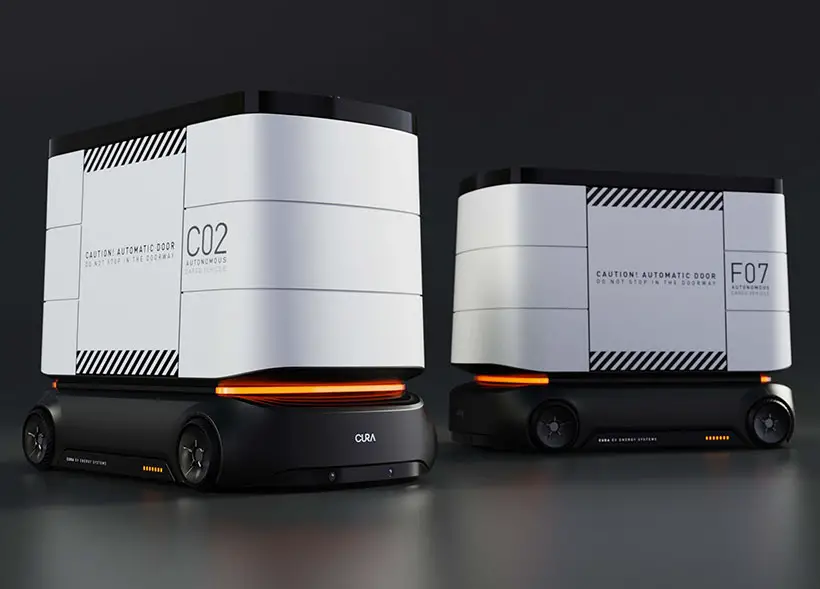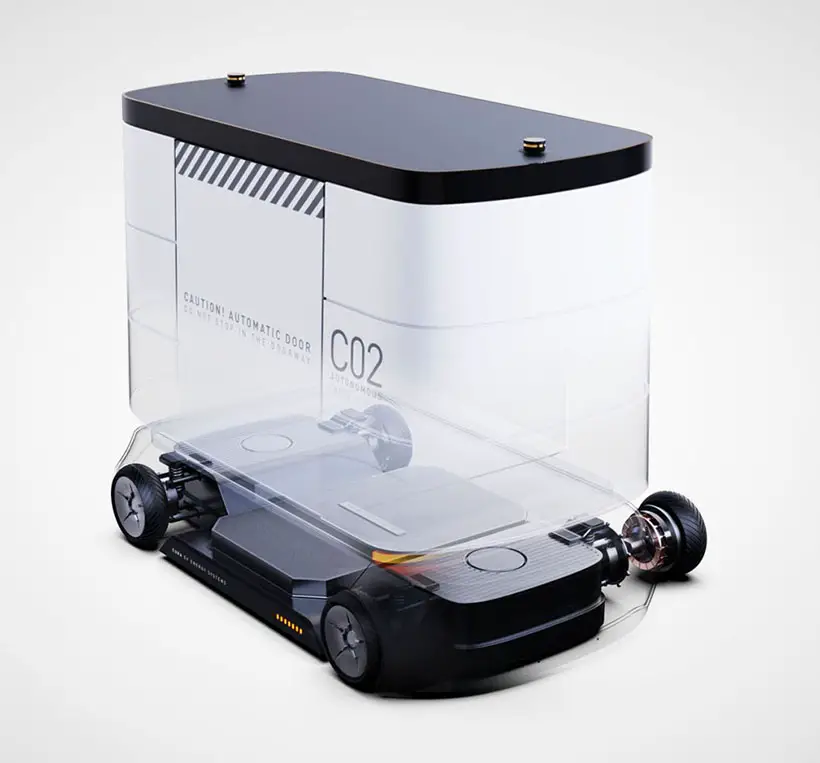 The interior features 3 layered cargo compartment with adjustable loading door structure on both sides. There's a modular conveyor system that helps positioning any size of cargo and luggage easier, increasing the efficiency on each layer to maximum. There are 3 omni-wheels positioned 120-degree from each other to set the luggage into desired place. On top of each layer, it is equipped with barcode scanners that would scan the airline barcodes, providing real-time status information to the luggage owners and baggage operators to eliminate the risk of lost luggage.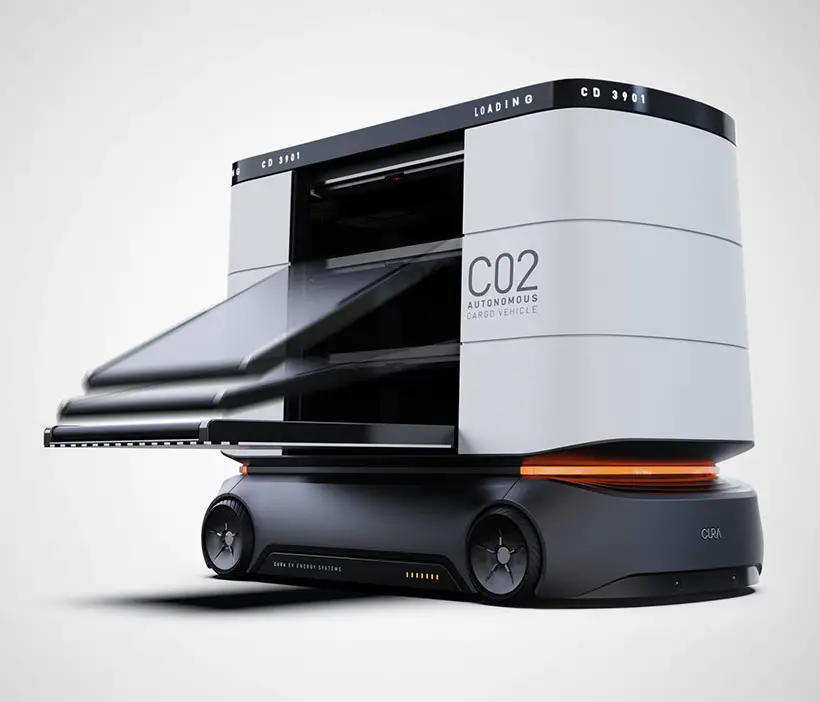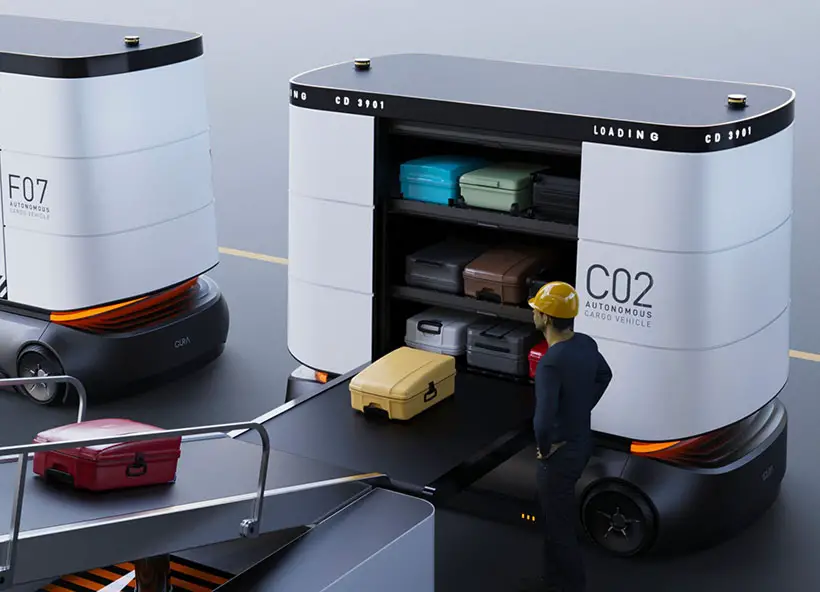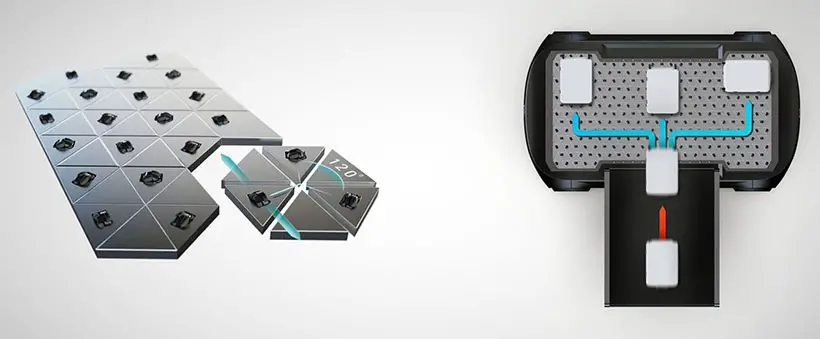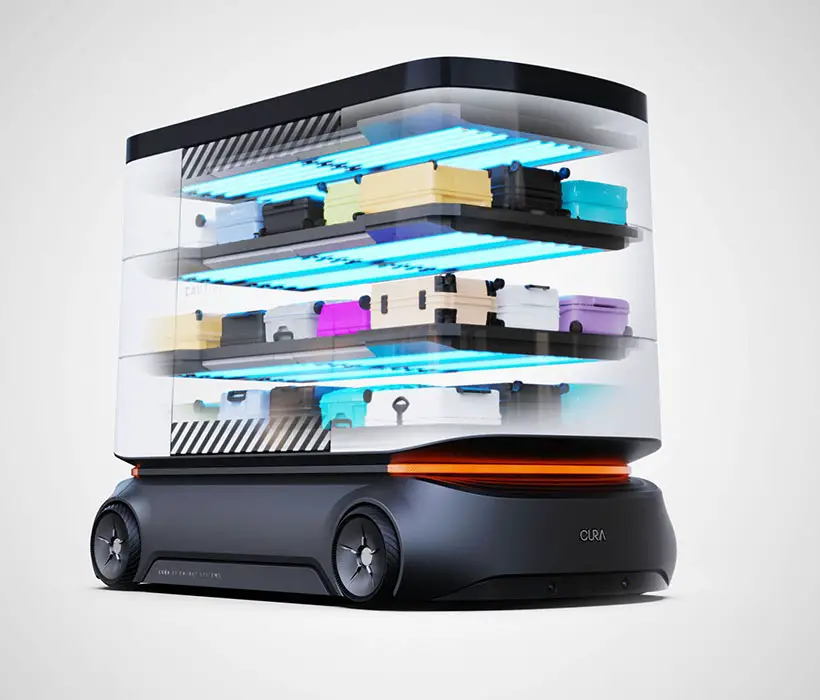 *Some of our stories include affiliate links. If you buy something through one of these links, we may earn an affiliate commission.