Your natural body heat can be transformed into energy to power electronic device such as concept Button MP3 player. This button-shaped music player utilizes your body heat to recharge itself. You can attach this device to your clothing just like a button to obtain your body heat, those four function buttons have been designed to mimic the stitching holes in a garment button, it looks pretty cool. At night when you are sleeping, you can place Button MP3 player on the pillow next to you so that it can continue absorb your body heat to recharge the battery.
Designers : Yuan Xiao, Wu Jia, Wang Junmiao, Pan Dai and He Shushu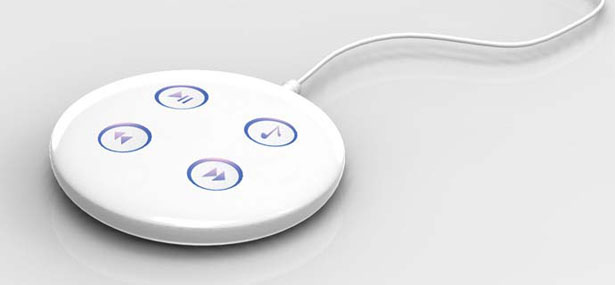 *Some of our stories include affiliate links. If you buy something through one of these links, we may earn an affiliate commission.