Setsuna is an attractive concept from Toyota, a car that is made primarily of wood. Why wood? Well, Toyota chose wood as the main material because it can capture the developing relationship between people and their cars in the way it changes in appearance over the years. The surface of the car would gradually transform as if absorbing hopes, memories, and aspirations of generations of the family. Setsuna means "moment" in Japanese, it was chosen to reflect how people experience special and memorable moments with their cars, over time, this collective moments can give cars a significant place in their owners' lives.
Toyota uses a variety of distinctive types of wood for different parts of the car, from exterior panels, frame, floor, and seats. This process gives Setsuna unique characteristics that you can't find in conventional cars. If properly looked after, this car could last for many generations while the color and texture would change depending to its environment, especially temperature and humidity. Designed as an electric car, Setsuna measures 3,030mm long and 1,480mm wide. It's a 2-seater car that stands 970mm tall with a 970mm wheelbase.
Designer : Toyota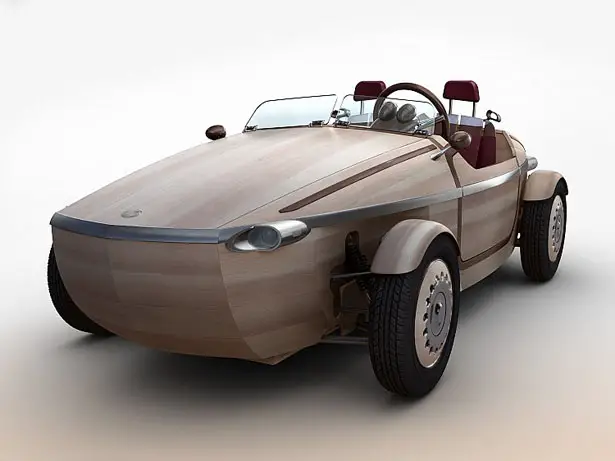 *Some of our stories include affiliate links. If you buy something through one of these links, we may earn an affiliate commission.