Daniel Molloy, a student of Monash University, has designed Boomer, an excellent tool that provides mobility aid to the quickly increasing elderly population. Boomer is emphasizing most on safety and aims to diminish the risk of stair-related falls, which is an identified major public health concern among the elderly community. The design key innovation is the stair compatible function to allow mobility aid by transforming from a simple walker into a gadget that facilitates the user to go up and down on the stairs safely. In fact, the Boomer mobility aid is an exceptional combination of user friendly qualities in a modern form.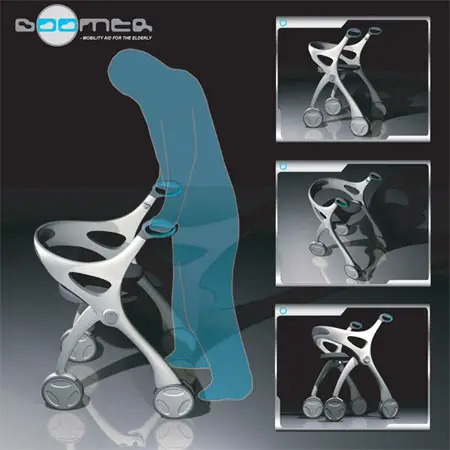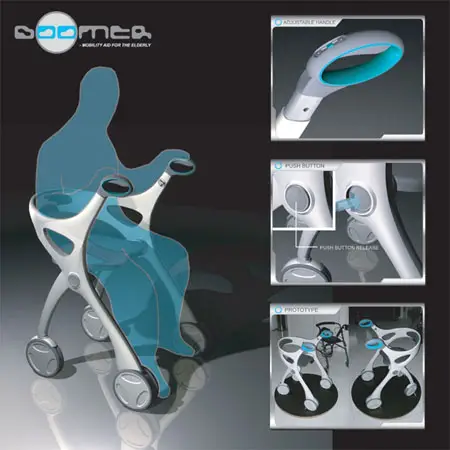 Daniel says :
Many products that are targeted at the elderly seem to acquire the stigma of old age, and are either rejected outright or used reluctantly. Despite the substantial health benefit and functional efficiency of todays walking aids, the negative appearance and notion of self-image repels some elderly people's desire to use them in normal social settings. In response to the utilitarian forms and hospital aesthetic of much of todays elderly targeted products, The boomer mobility aid has a modern, organic, user friendly form and aims to move away from this stigma and create a new modern aesthetic for elderly mobility aids.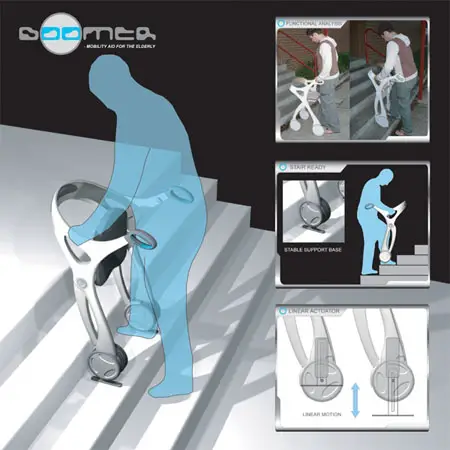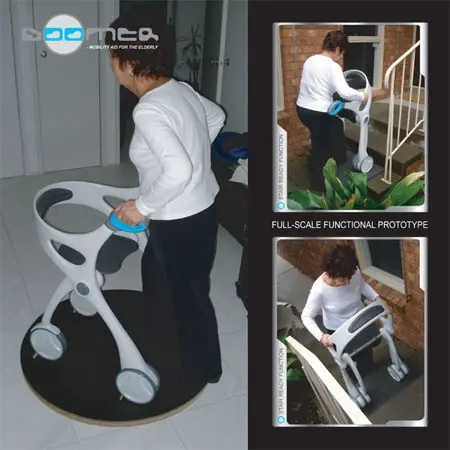 Designer : Daniel Molloy
*Some of our stories include affiliate links. If you buy something through one of these links, we may earn an affiliate commission.