Designed by an extraordinary chef Francis Mallmann, this grill is like a monument for his creative genius. Best Made Company Mallmann's Grill features a towering steel structure that allows you to enjoy traditional Argentinian grilling. That veritable altar to the flame enables good home cooks and chefs alike to simmer, sear, smoke, and roast simultaneously. This cool grilling tower offers you lively heat and rich flavors of a fire pit, it can adapt to explore full range of outdoor cooking styles.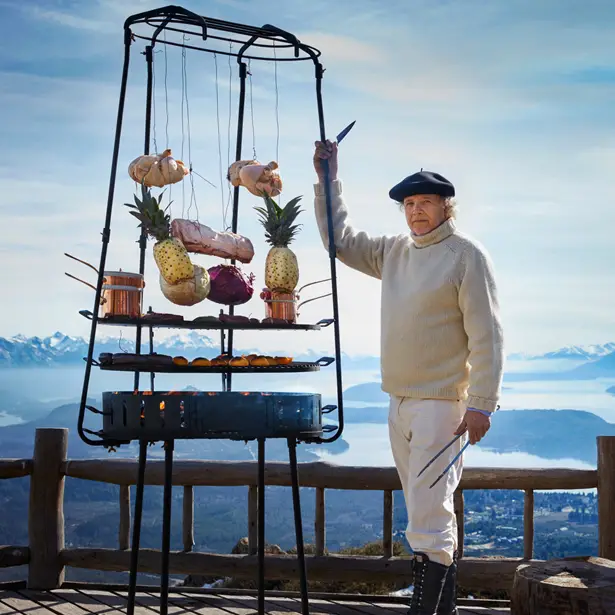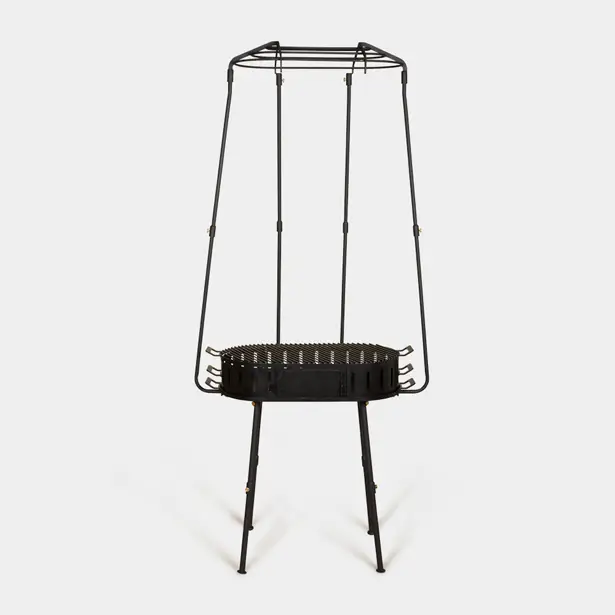 Best Made Company Mallmann's Grill stands at 8 feet and weighing around 130 pounds, this grill was designed by Mallmann himself and developed in Argentina by skilled metal fabricators. The ventilated firebox emulates a chulengo pit roaster, it produces exceptional heat whether cooking with wood or charcoal. There are two cooktop options: grated grill for flame exposure and a plancha-style flat top for steady and even heat to equalize the oscillations of a natural fire. Those cooktops can also be staked above the flame when you need varied temperatures, it can also be an expanded workspace.
You can hang fruits and meats from the overhead rack for nice smoking or gentle roasting. When fully cranked, this grill can clock in at 750-degree F, it is more than capable to sear a thick steak to perfection or roasting a whole bird to a bronzed crisp. Thanks to that knurled brass knobs at each connection point, this grill can be fully folded and moved easily.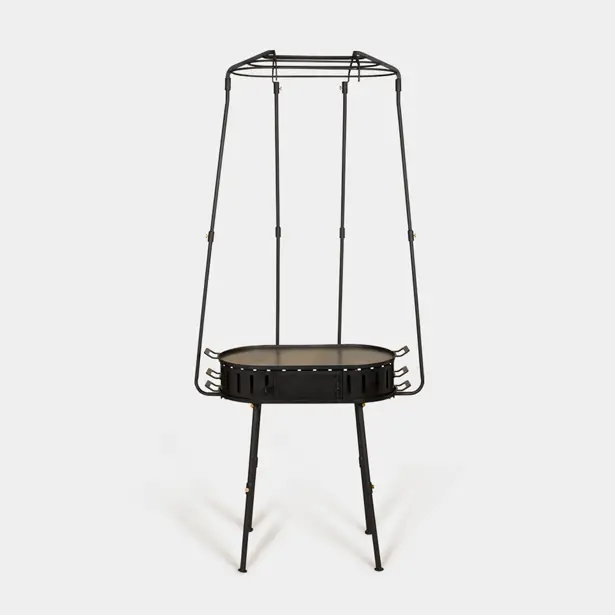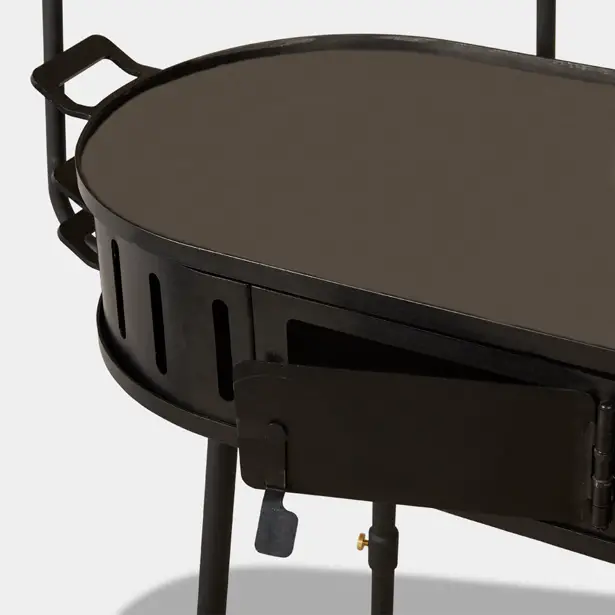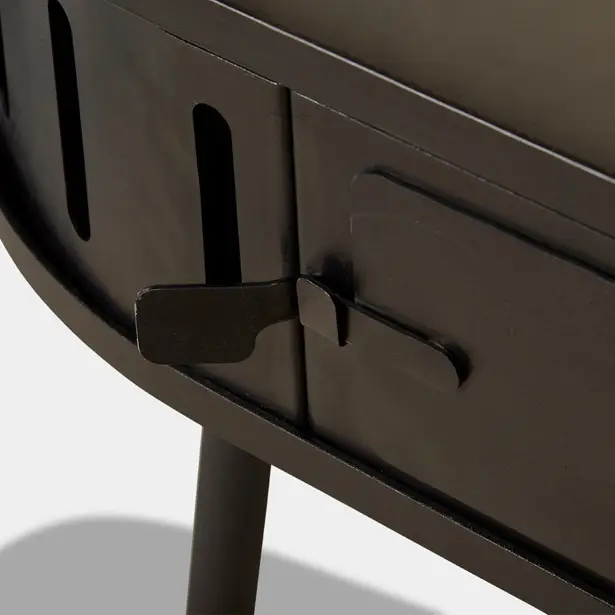 *Some of our stories include affiliate links. If you buy something through one of these links, we may earn an affiliate commission.