If you are in constant worried about your eggs condition in your fridge, you might want to get yourself this unique device, Egg Minder. It's a computer in your fridge that connects wirelessly to your mobile device and tracks the number of eggs you have and informs you when they're going bad. Some people might think this is a ridiculous invention, why would you need an expensive device just to count your egg? Apparently, there are many people find this gadget useful, the in-tray LED lights indicate which one is the oldest egg that you should consume first while the push notifications alert you when you're running low and need to fill this container again. Inside the box you'll find 1 egg reminder unit and 2 AA batteries. It works with both iOS6 or higher and Android 2.2 or higher.
Designer : Rafael I. Hwang [Buy It Here]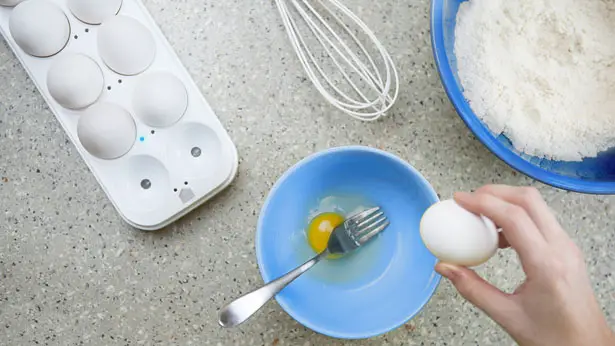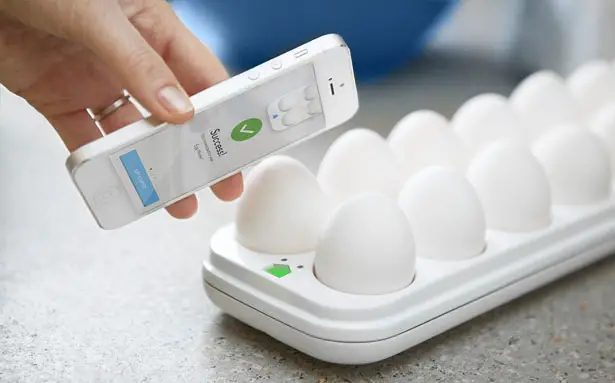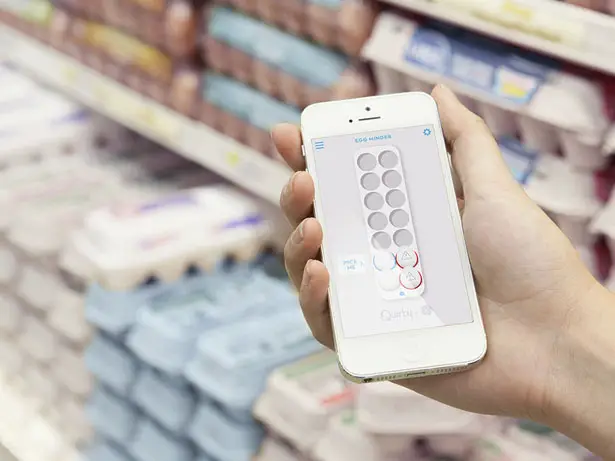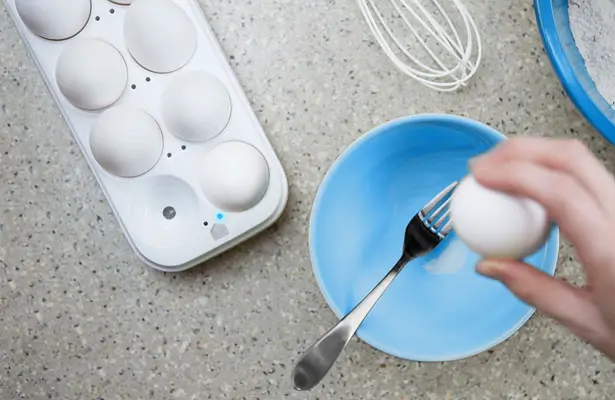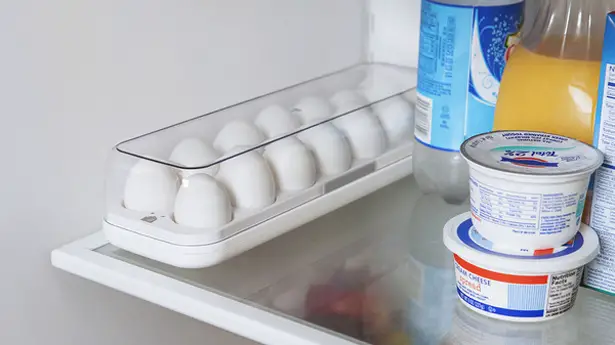 *Some of our stories include affiliate links. If you buy something through one of these links, we may earn an affiliate commission.