Inspired by the pleasant childhood memories in her grandmother's kitchen, Fatemeh Bateni has designed MeMeNtiC Connected Pot. Cooking together with your loved ones, enjoying delicious food, the smell … all of these create beautiful memories over time. This special pot connects people who love cooking together, it connects you to famous chef in different countries where you can learn to cook special dish. You can also re-create your childhood dish by connecting this pot to your family recipes, downloading all the data that guides you through the cooking process by visual timeline on the body. Any information regarding weight, volume, and quality of the food can be transferred between these connected pots.
There's a big circle on top the pot that creates an emotional interaction between user and this cooking appliance. This circle lights up (white light) when the connected pan-pot is in the standby mode, during this mode, all interactive information is displayed on the lid of the pot-pan. When the circle turns to blue colored light, it means the food inside hasn't been cooked yet but it gently turns into orange-red color when your food is ready.
Designer : Fatemeh Bateni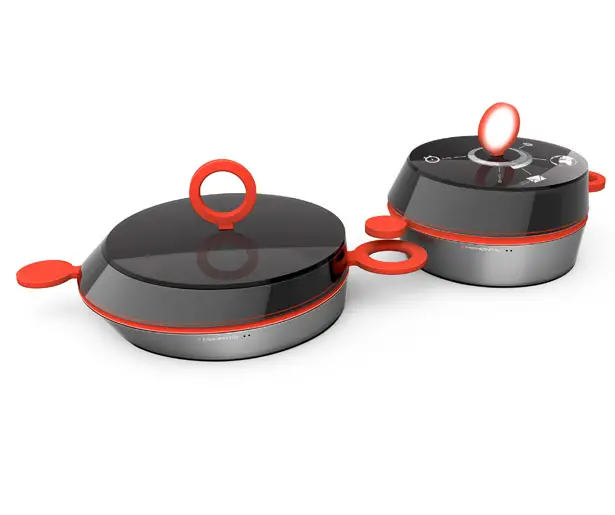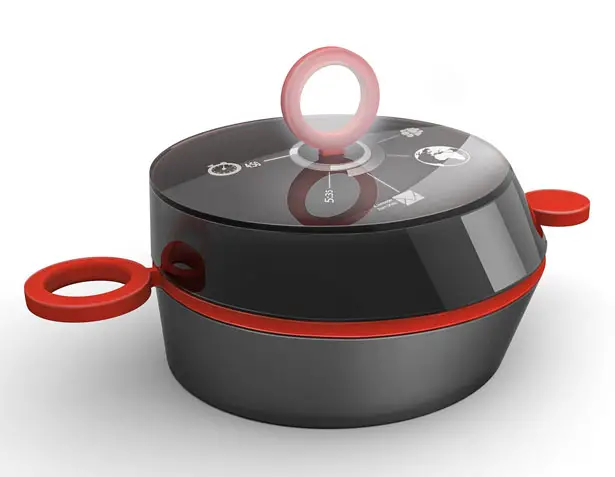 The ring shaped sensor at the bottom of the pot captures all information and transfers them to the other pots. The interface of the body illustrates visual timeline to guide user through out the cooking process. Inside the pot, you can also find light indicator that measures volumes of liquids when needed.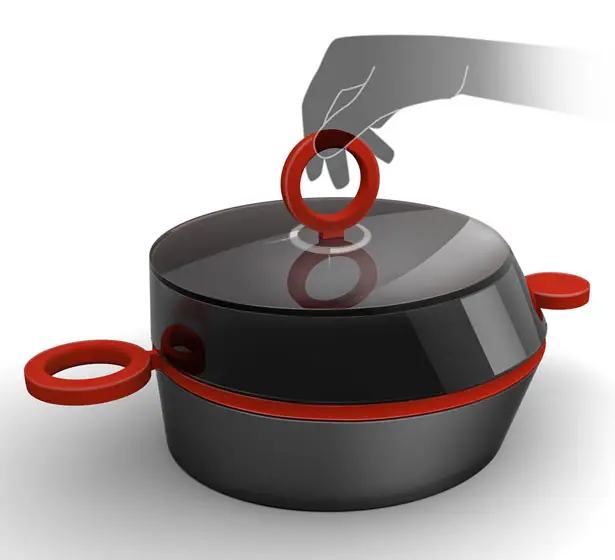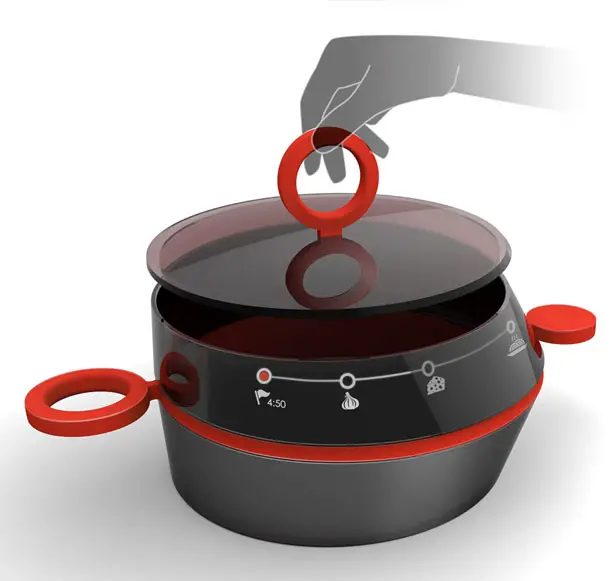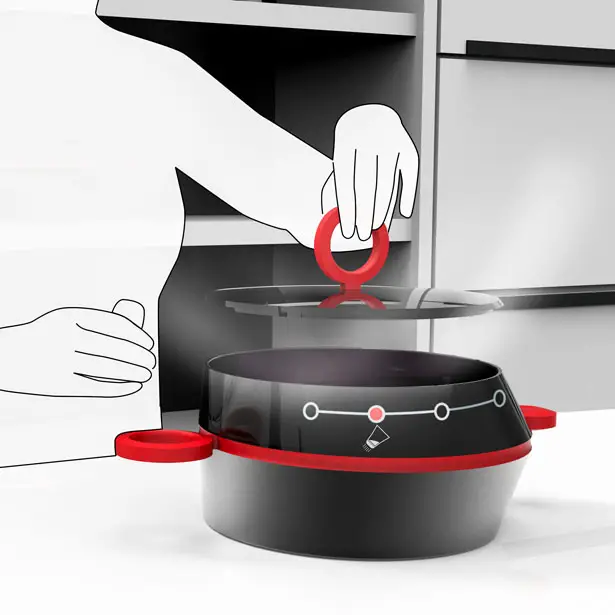 *Some of our stories include affiliate links. If you buy something through one of these links, we may earn an affiliate commission.