In collaboration with CALLUM, BARQ has released the new concept mobility: BARQ Rena Max Electric Scooter. It's been designed that will lead to the legacy the company wants to create, not just a sustainable urban vehicle but also a vehicle that creates stories to stir your imagination. Rena Max wants to respond to the rising demand of last-mile delivery vehicles in Middle East and North African (MENA) markets, this urban scooter would improve efficiency and help reduce cost of last-mile delivery.
From the first start, the design team wants to make sure that Rena Max should be instantly recognizable, it needs to have a striking signature design. As you can see its innovative form allows for class-leading rider comfort, it also features swappable battery technology and additional storage in front of the driver.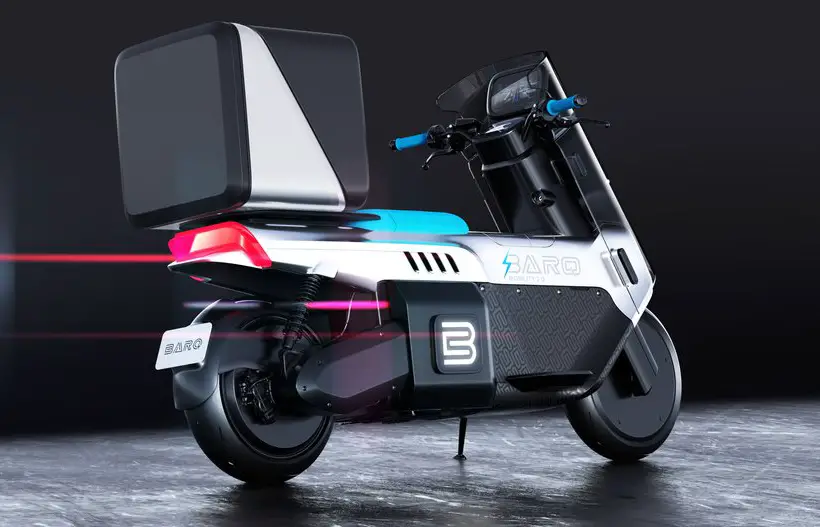 CALLUM said that during the design process, they focused on the end user in mind, making sure that BARQ Rena Max Scooter had innovative seating position that would increase its carrying capacity and comfort. This electric scooter is equipped with a .6KwH swappable Lithium-Ion batteries for a range of up to 150km, the swappable feature also prevents idle charging times.
There are three storage compartments, behind the rider, a cool box, and user storage area up front. The storage compartment behind the reader is a versatile 79-liter box with a standardized Givi mounting system, this is an ideal storage for food with passive insulation and a food-safe lining.
Through the use of in-house color and materials, CALLUM is capable to create light blue polyurethane handlebar grips, including a diamante textured vinyl blue seat. Rena Max comes with two body panel color options: classic (silver and blue) or sustainable (flax fiber and black). The sustainable version prefers to use more sustainably sourced materials while the classic version highlights the shape and design of this scooter with futuristic look.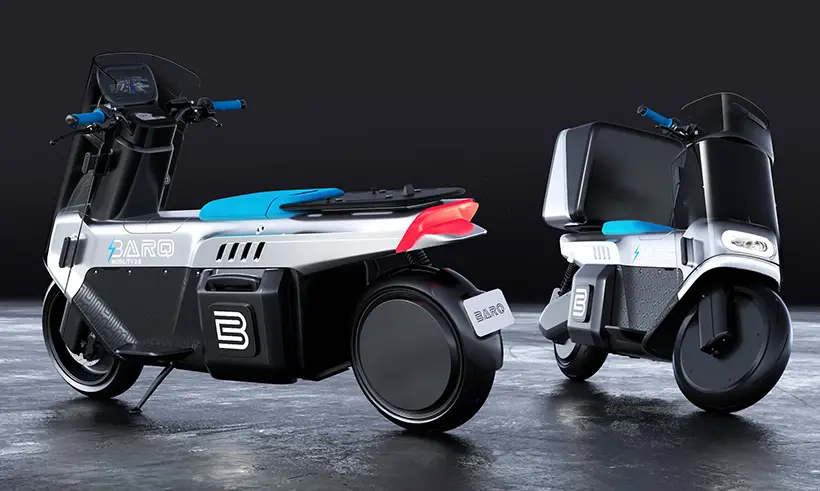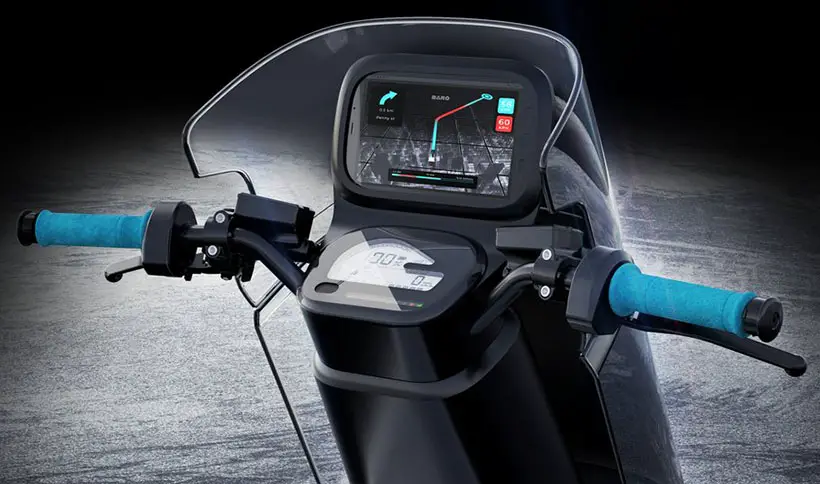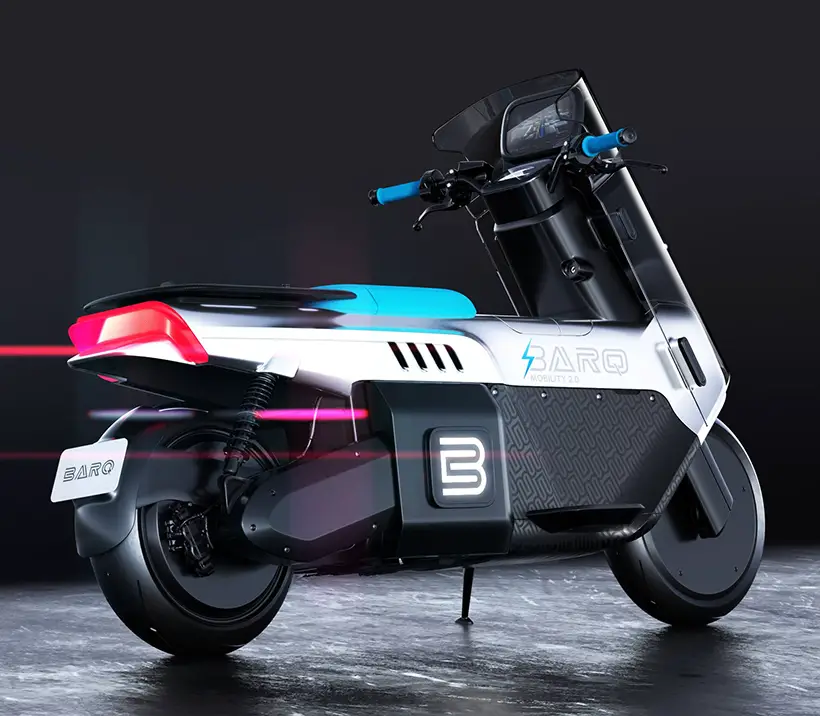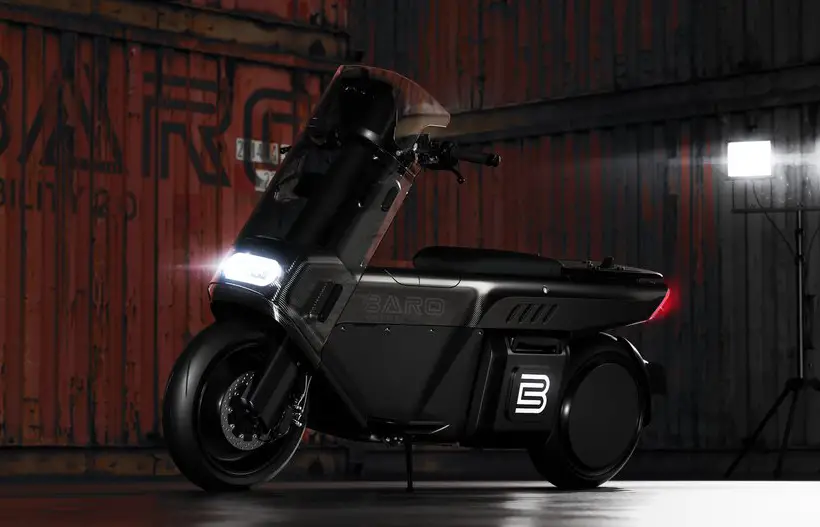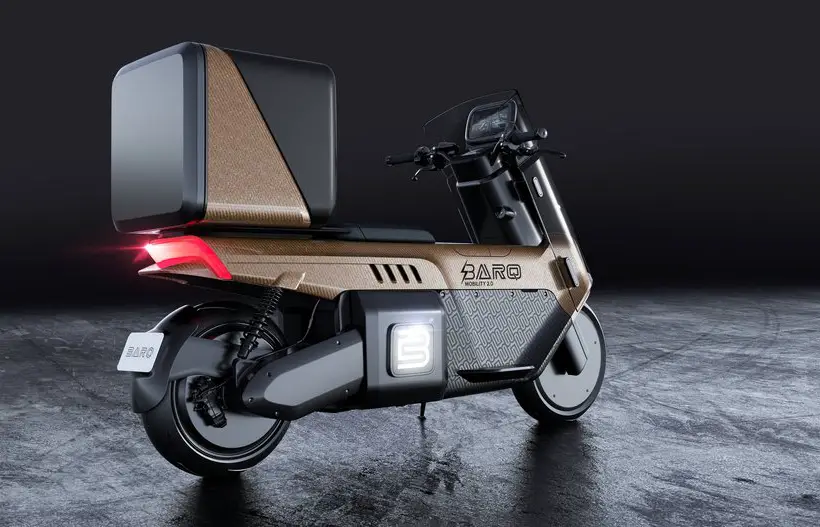 *Some of our stories include affiliate links. If you buy something through one of these links, we may earn an affiliate commission.