Designed to be highly portable, Bamboo Slips Keyboard is a wooden roll-up keyboard that looks like a wooden stick in your backpack. When we are always on-the-go and require portable keyboard, the compact sized keyboard might not be enough. Inspired by Chinese bamboo slips, a media for writing documents in ancient China before introduction of paper. Traditional, portable keyboards are usually not convenient to carry, there's a great market demand for slim, super compact portable keyboard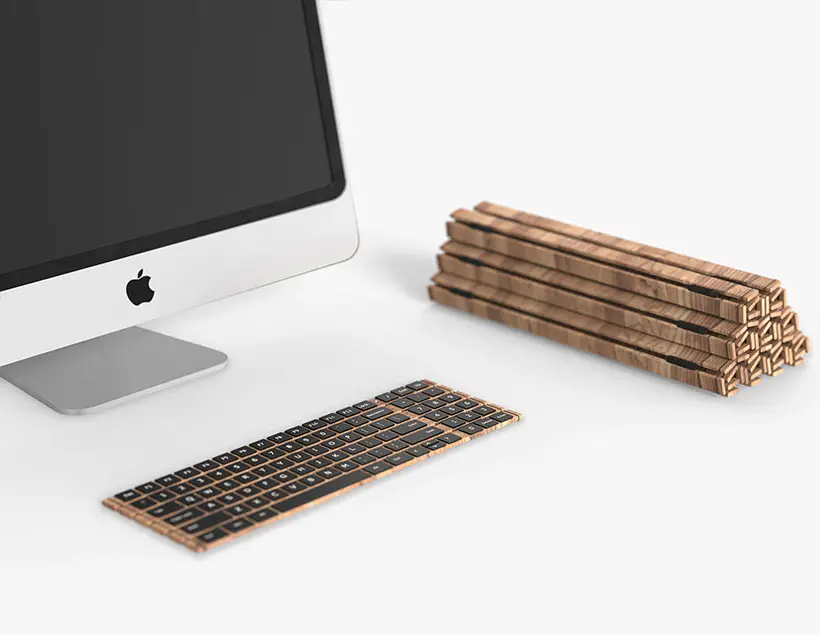 Bamboo Slips Keyboard by Bruce Tao is a concept roll-up wooden keyboard. Even though it's not made from flexible plastic materials, it still rolls up easily thanks to its unique design. It rolls into a 6cm diameter wooden tick, it's easy to just toss it in your bag and save many spaces. The size is exactly like the size of a regular keyboard, it has all the keys just like standard keyboard. Most plastic, roll-up keyboards are prone to wearing down, but not with Bamboo Slips Keyboard because it uses real keycaps for good tactile feedback and durability.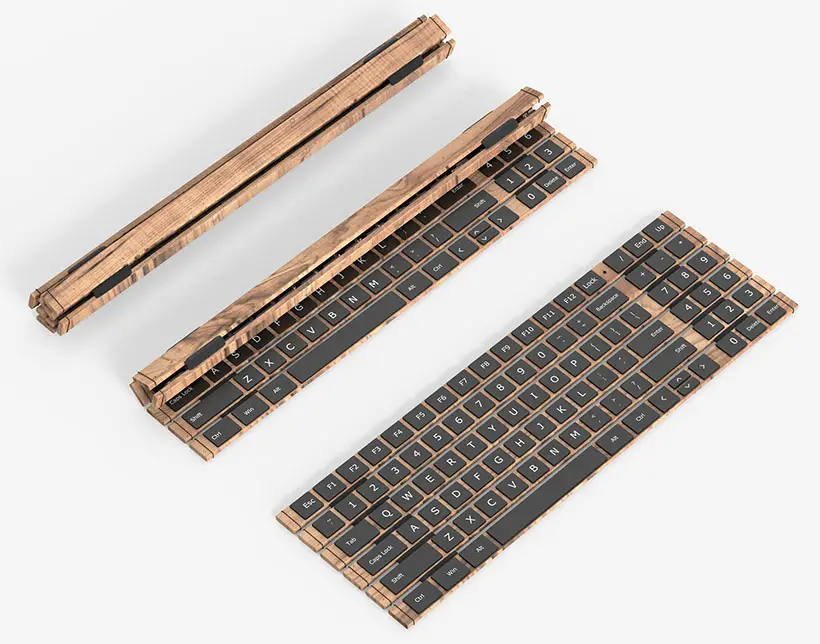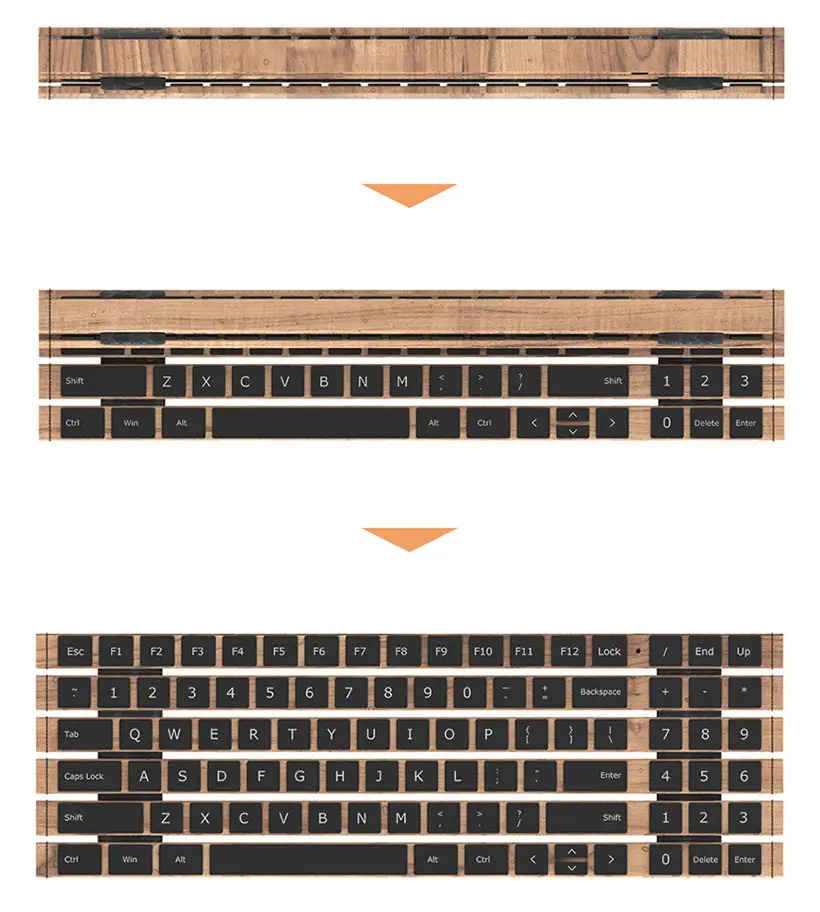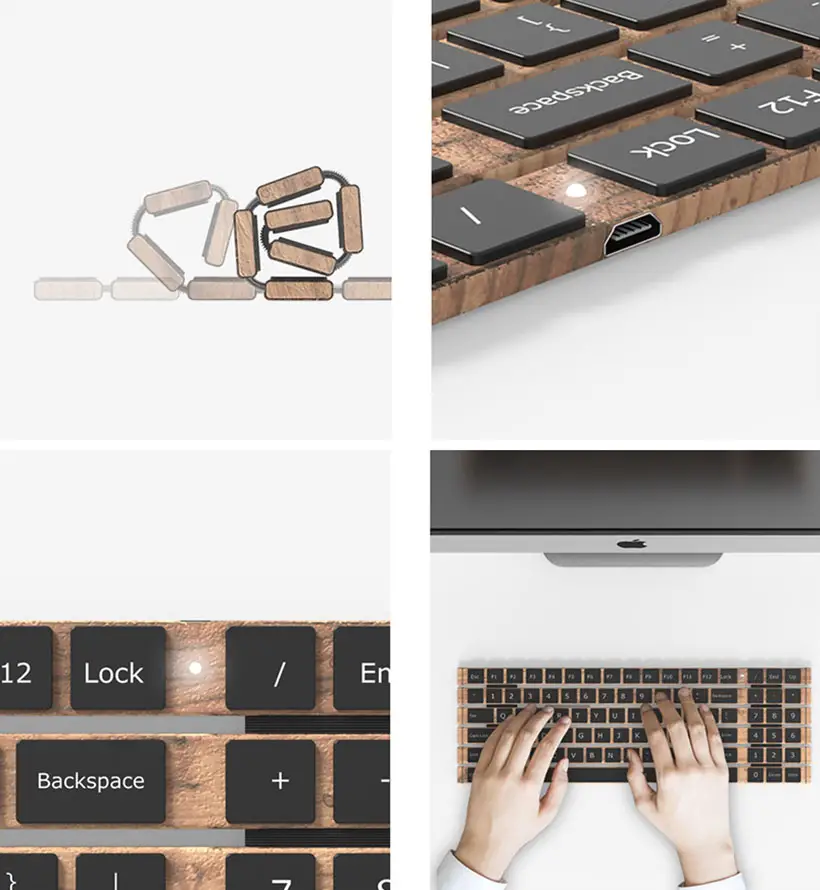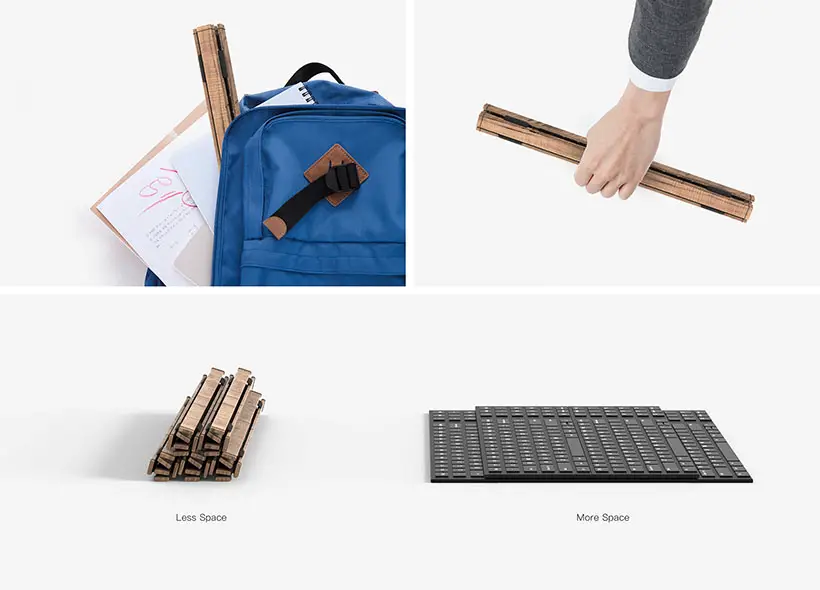 *Some of our stories include affiliate links. If you buy something through one of these links, we may earn an affiliate commission.