Eleuthera is a 100m superyacht created to demonstrate a new level of super luxury yacht. The unique design comes with fast performance, spacious interior/exterior areas. Honoring the great Bahama's Longest Island name, this superyacht has been designed to be able to reach the low depth water in beaches and keys of the Caribbean. You know those are most amazing places in the world, even when you've never been there, you probably have seen great photos of those places.
The main concept was to combine "sport-aggressive" appearance with vast open spaces, it would be a project that provides the highest level of exciting experience on a motor yacht. Every inch of Eleuthera Yacht has been carefully designed to make sure your ultimate comfort, the large living spaces allow you to relax in another level of comfort. All areas should be opened to the owner and their guests.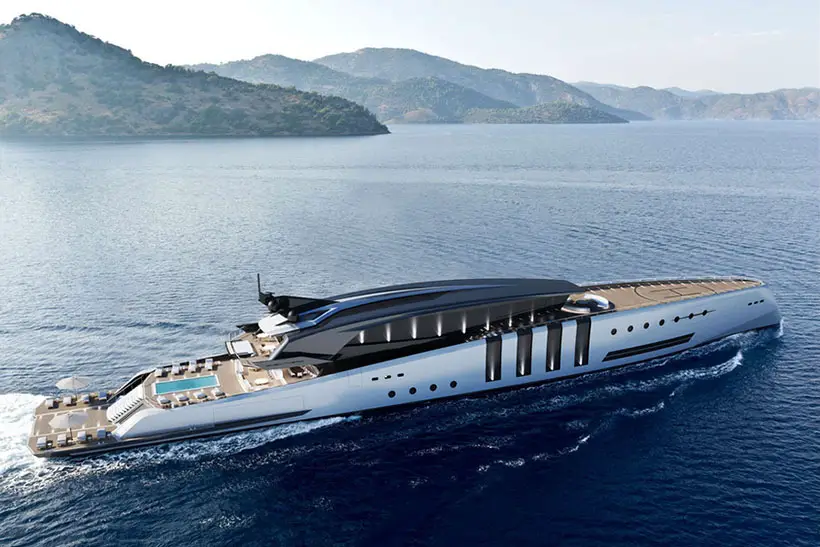 Built to be lightweight, Eleuthera Superyacht by Azcarate Design has been designed based on concepts of sports yachts of 15 to 22m and then maximized it to the highest level. This project would become the first concept of its kind to be presented. Inspired by beautiful creatures of the sea, this yacht was also heavily influenced by automotive design to give it an aggressive and modern look.
The exterior design features a massive stern platform that transforms into a saltwater pool, it also serves as a beach club with direct passage to the interior Bar or Garage. Those vertical cut windows are specifically designed to provide an external look of gills, they add aggressive personality to the hull, complementing the reserve bow. These window designs are very rare in yachts, at the same time, they provide a perfect look-out to the awesome landscapes from the main inside areas.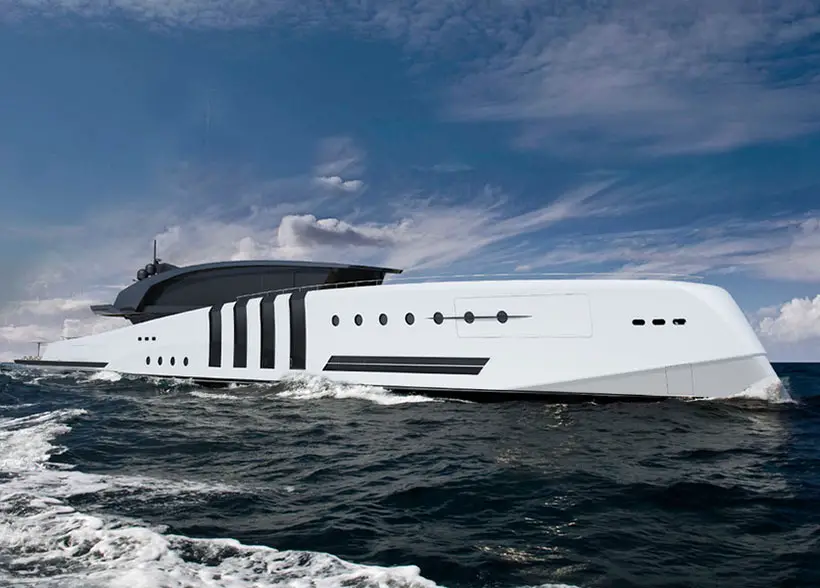 Guests can find a pool, lounge, and dining areas on the main deck, furthermore, the dining areas can be transformed into a dance floor or open cinema where they can enjoy great movies in the open air. There are two private staircases that go directly into owner's 360-degree terrace. The helipad is designed with hydraulic platform where it can keep the helicopter on a dedicated covered garage just underneath.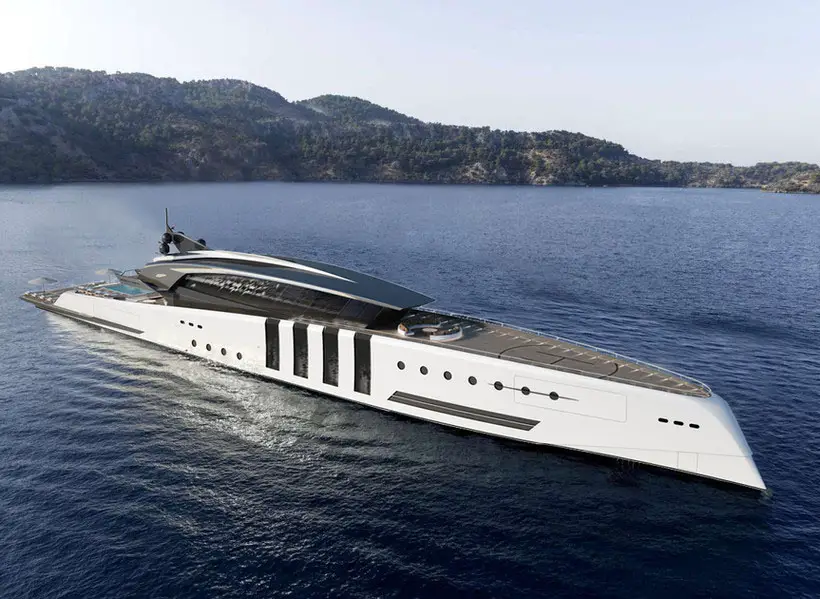 The interior is inspired by ancient Greek Architecture, it uses minimalist arrangement and materials yet displays extravagant monuments such as the Parthenon and Zeus temple. The concept idea was to modernize that presentation and create a floating luxury temple.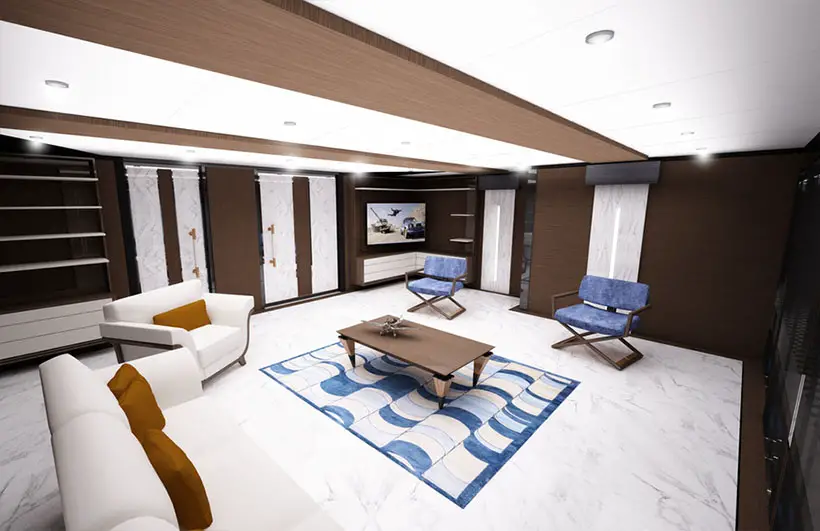 More images of Eleuthera Yacht: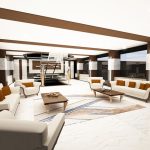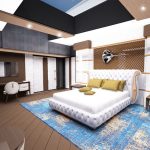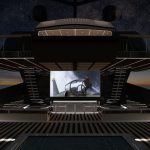 *Some of our stories include affiliate links. If you buy something through one of these links, we may earn an affiliate commission.