No more waiting for the traditional whistle of the tea kettle to know the water has come to a boil, now you know it through tweeter. Yes tweeter, you read it correctly, so geek … but we love it. The Twettle Tea Kettle is designed to connect to the local wi-fi network through the module placed into the coreless base and tweet automatically when the water is hot enough. Moreover, it let its followers know about the total number of cups of tea and coffee it has made and how much energy it has saved already. The status lights of the design for data, power and USB not only are functional, but also adds to the aesthetics of the polished shiny construction of the stylish kettle. It features a small input screen where users can select a network and enter a WEP key if necessary to login the tweeter account of the kettle.
Designer : Ben Perman and Murat Multu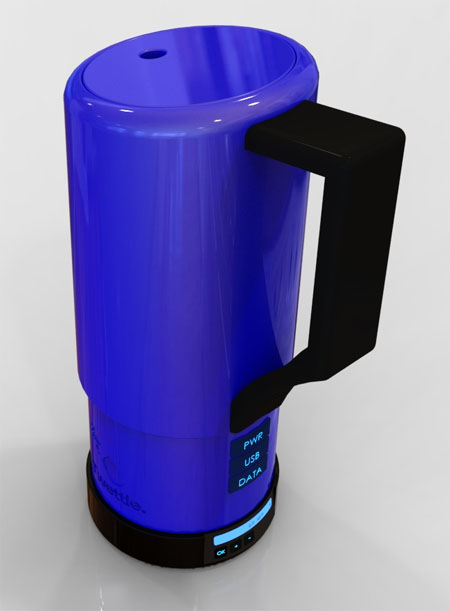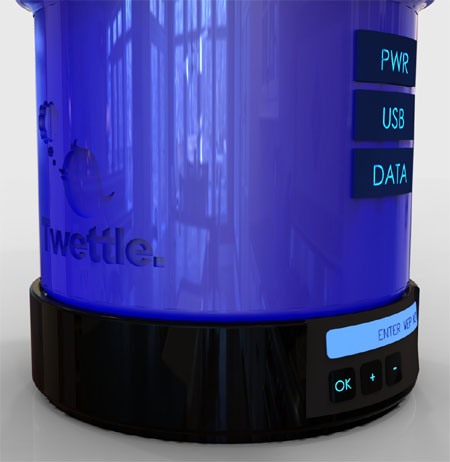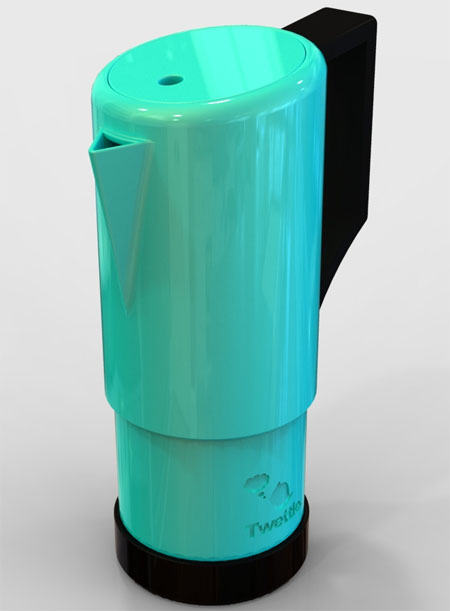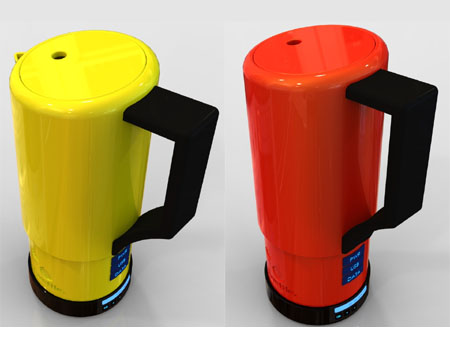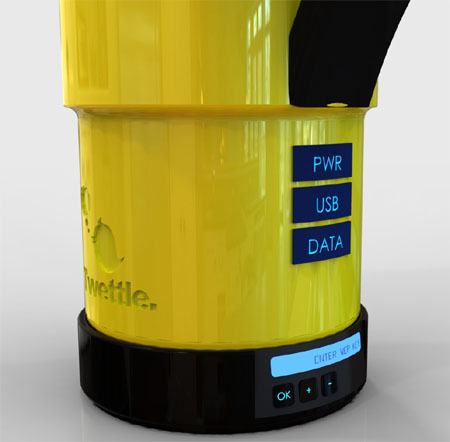 *Some of our stories include affiliate links. If you buy something through one of these links, we may earn an affiliate commission.