The Audi Avatar is a 3-seater electric supercar concept specially designed for the drivers of 2032 to enjoy the pleasure of driving that they experienced playing racing games during their childhood days. The appearance of the car is much identical with the science fiction flying cars we used to watch. This futuristic car concept features 4 extremely powerful in-wheel electric motors powered by supercharge-ion batteries. The ultra lightweight aerodynamic body along with the powerful backend, it can accelerate from 0 to 100 km/h in just 2.9 seconds and can achieve the top speed of over 360km/h with responsive handling.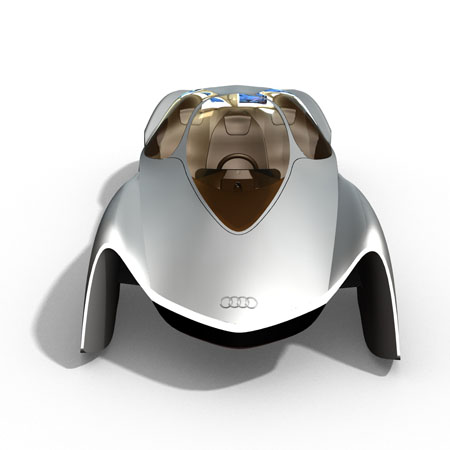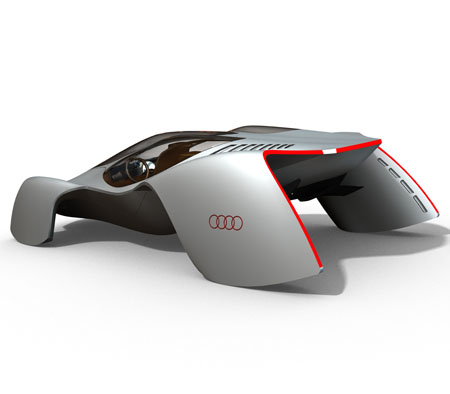 Some explanation from Edwin :
The exterior desing of the car is inspired by the form of fabric blown in the wind. The form also carries traces of the historical Auto Union Type C Streamline race.
There are no conventional doors on the car, but instead, inspired by the jet fighters, there are three glass canopies. The main canopy opens forward together with the steering wheel and the dashboard; the two passengers' canopies open backwards; and a side panel on the bodywork opens downwards to act as a step, making the event of getting in and out of the cockpit very special and easy.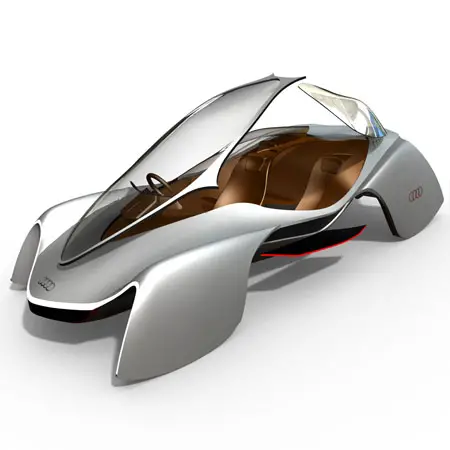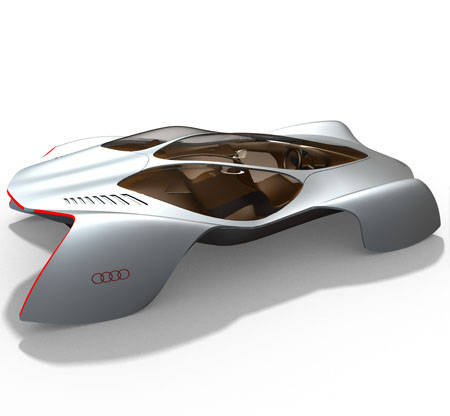 The interior is simply one continuous sheet, starting from the dashboard, then being folded and bended to create floor carpet and seat.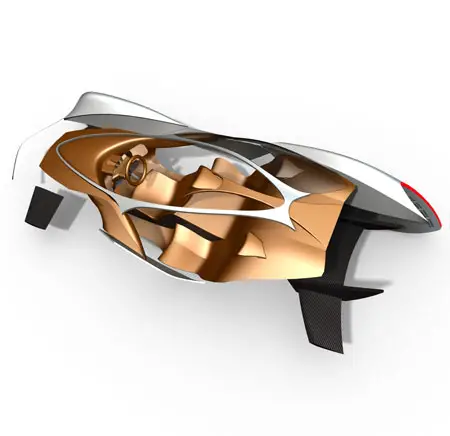 The interior of the car is as simple and futuristic as the exterior. Single sheet transparent LCD dashboard displays all the essential data such as speed and mileage. The screen in the center of the steering wheel displays digital map. The information can also be projected on the canopy by a head up display. The
whole driving experience would be like flying a fighter jet. There is a small but handy luggage space behind the driver seat for handbags and suitcases. It is also an arm rest for the passengers.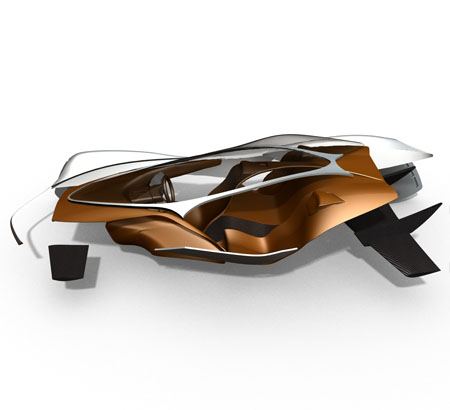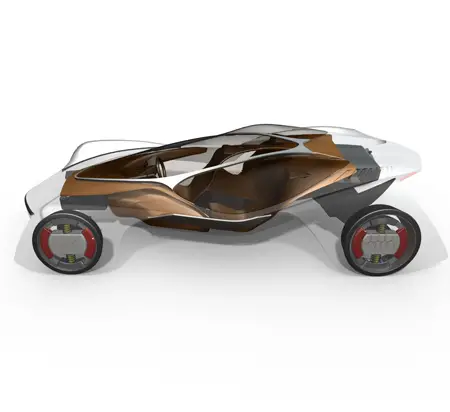 Four wheels are housed inside the car's four "legs". Each wheel contains an Audi In-wheel Electric Drive Unit, making the car an evolution in Audi's trademark "Quattro" all time four-wheel-drive system. The long range Supercharge-ion battery which powers the in-wheel motors are separated into two packs located in front of as well as behind the cockpit, creating a perfect 50:50 weight distribution of the car for excellent handling.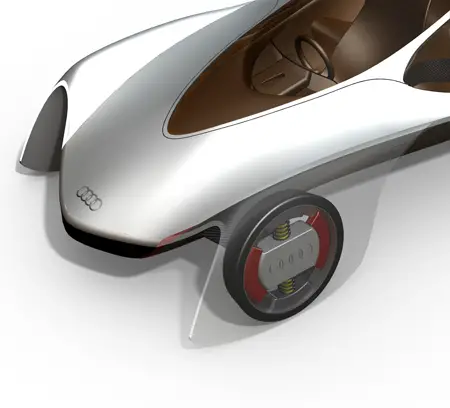 Specifications:
Length: 4480 mm
Width: 1900 mm
Height: 1060 mm
Wheel base; 3048 mm
Weight: 800 kg
En Engine: 4 Audi In-wheel Electric Drive Units
Power: 544 hp (4 X 100 kW)
Torque: 4500 Nm (3319.03 lb-ft)
0-100km: 2.9 s
Top Speed: 360 km/h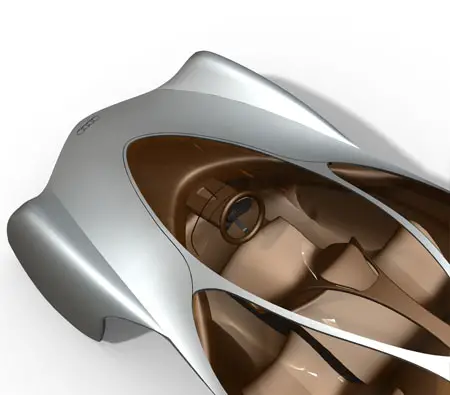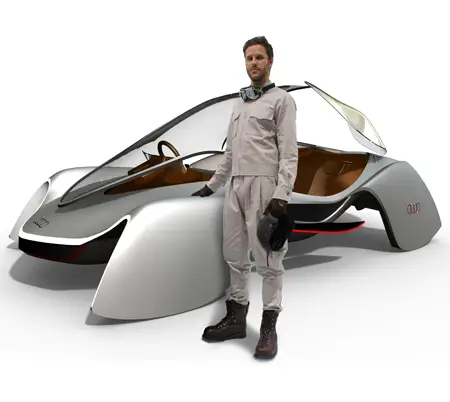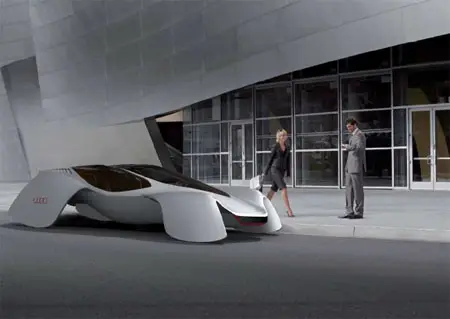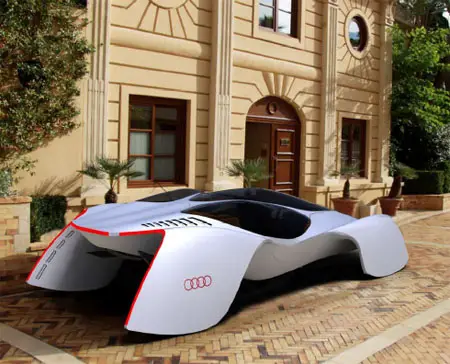 Designer : Edwin Conan
*Some of our stories include affiliate links. If you buy something through one of these links, we may earn an affiliate commission.